The holiday season is stressful. From hosting gatherings, and giving gifts, to figuring out what to eat every night, this time of the year is a lot.
What's the solution to holiday stress?
Planning ahead. 
Our stress doesn't have to get the best of us. Let's look at some ways we can plan ahead and stress less when it comes to entertaining, gifting, and meals.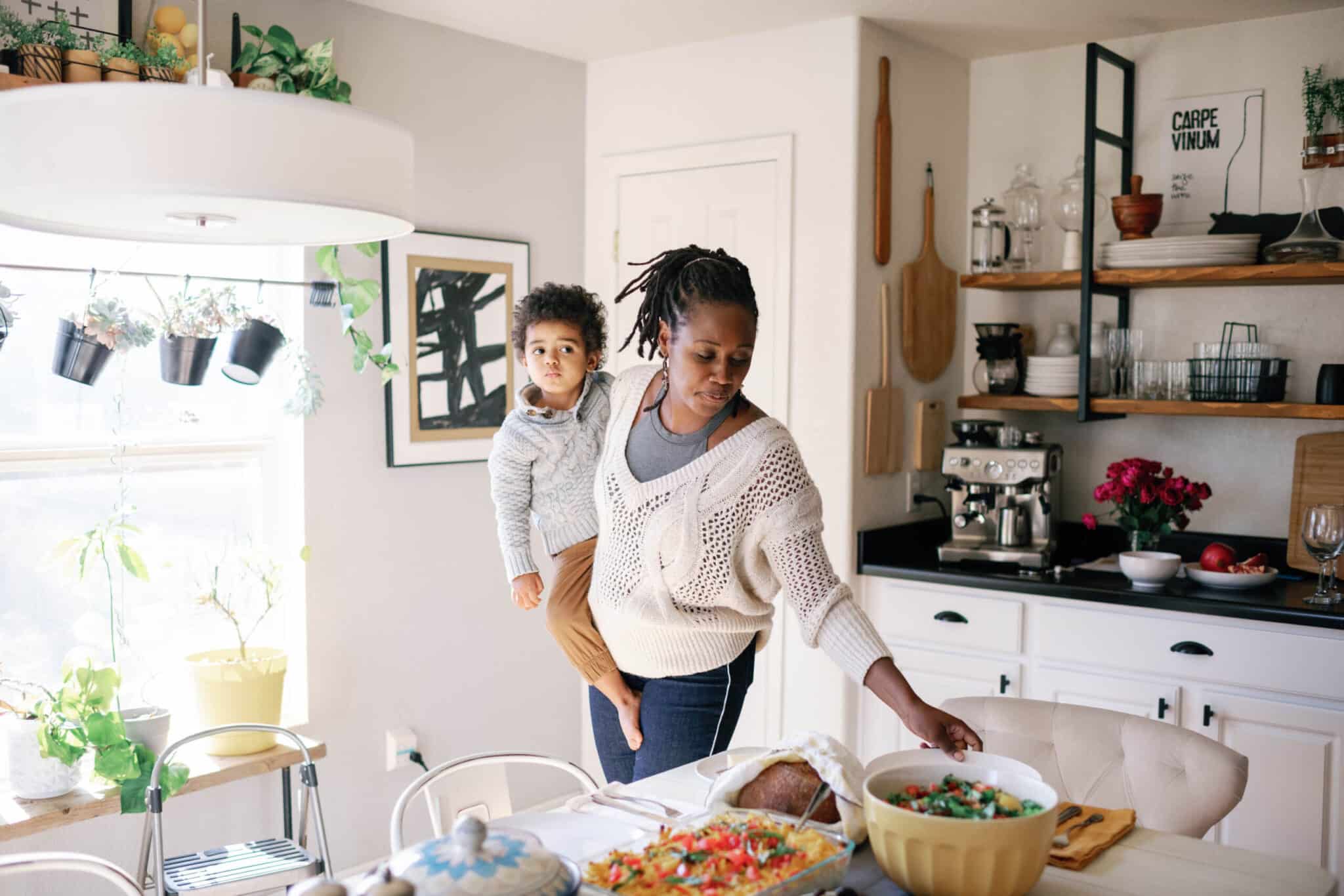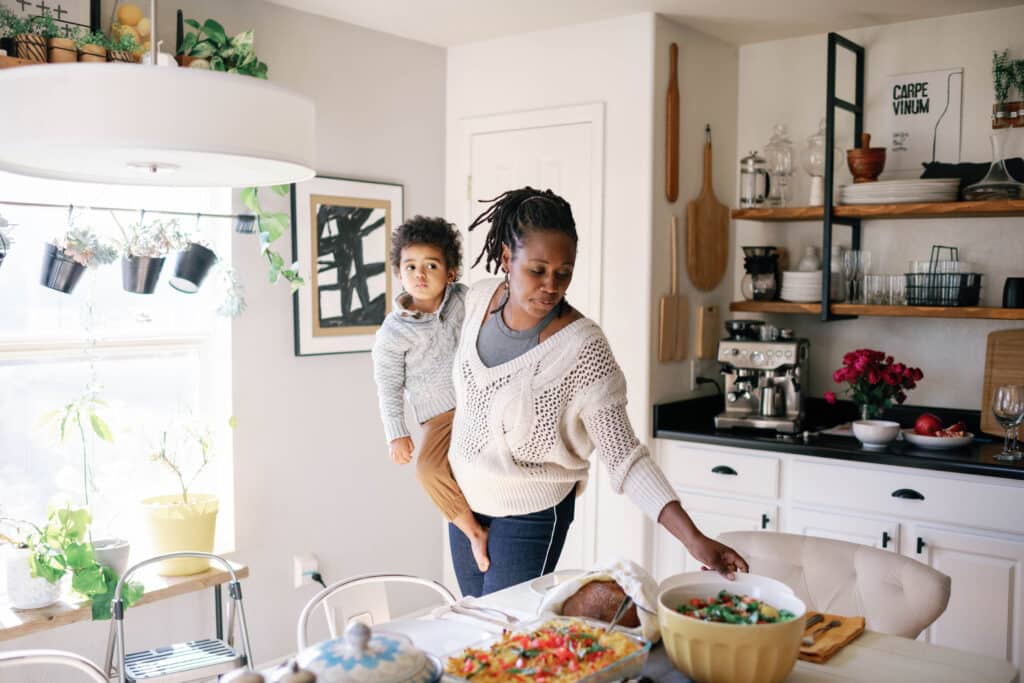 Entertaining 
Not everyone is a natural when it comes to hosting holiday gatherings and that's okay! You don't have to be known as the "hostess with the mostess" to throw a great party. And better yet, you don't have to stress about entertaining guests.
When you're in the process of planning your event, pick a theme to give yourself a template to work from. A theme doesn't mean you need fancy decorations or coordinating cookware, but it will help you select your recipes, mood music, and any decor you decide to have.   
A big part of stress-free entertaining is asking for help (even though we don't like to!). Enlist your family to help with the party prep and cooking. Ask a friend to come over early to help you get set up and ease your way into the event. Asking for help doesn't take away from anyone's experience and it will allow you to enjoy the party more. 
A final tip is to not cook everything. Rely on some pre-made items from the store, like dips and sauces for appetizers or cookies for dessert. Focus your attention on one main dish and let the rest come together with minimal effort. 
In Episode #39 of The Plan to Eat Podcast, Linda Feller shares her top seven tips for entertaining with less stress. Listen to get all of her expert party-planning tips!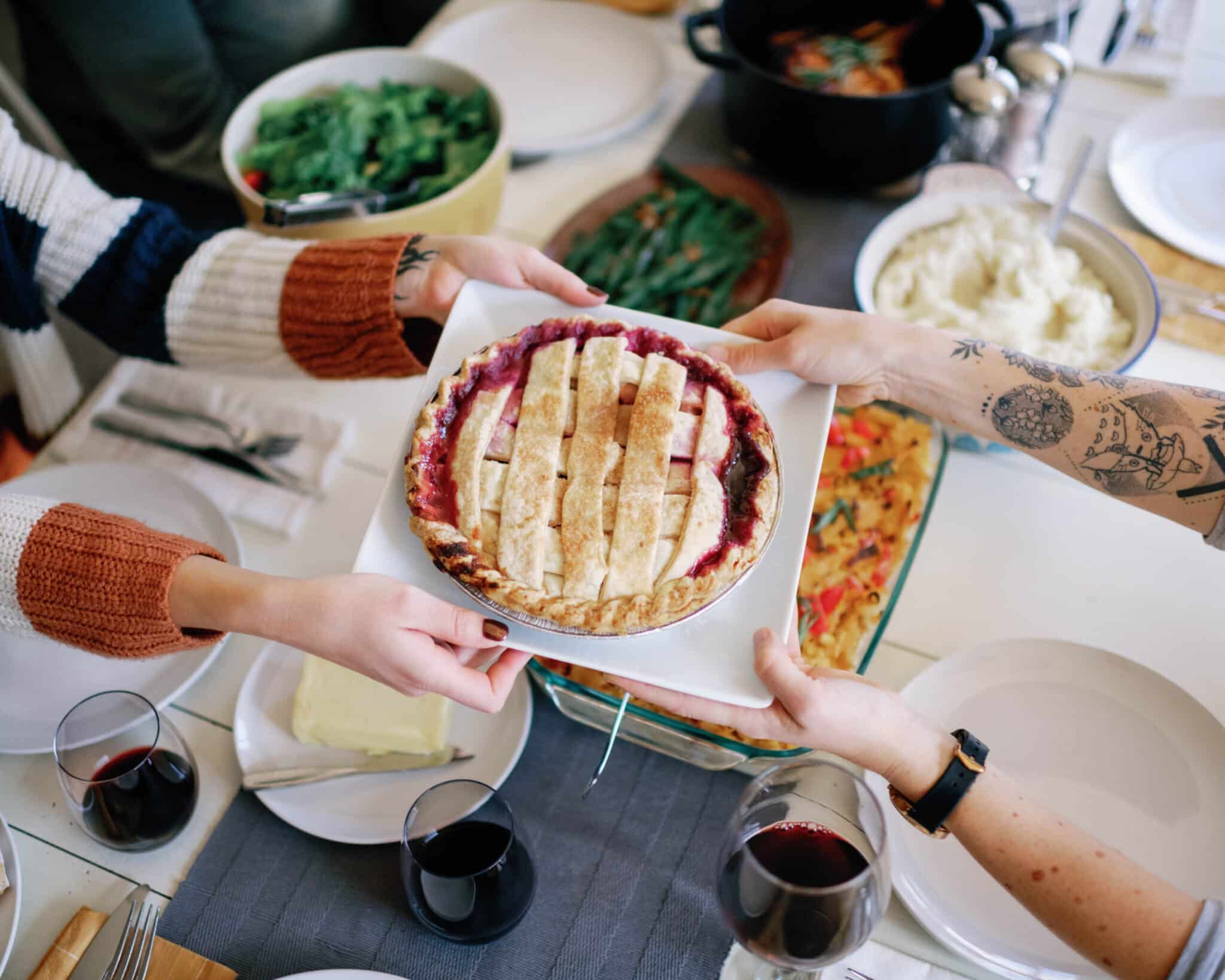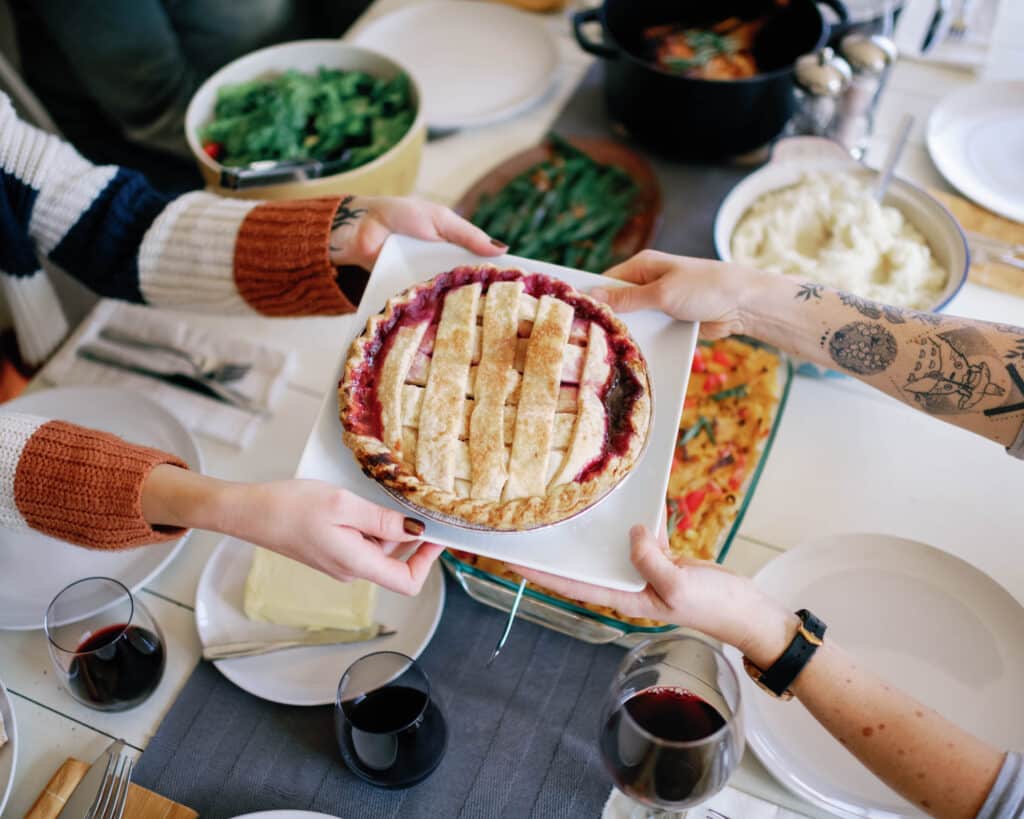 Gifts
MacKenzie Koppa gives us her advice for holiday gift-giving in Episode #41 of The Plan to Eat Podcast.
First, if you have young children, pay attention to what they actually enjoy. Your kids might not realize what gifts they would use day-to-day and get hyper-focused on the trendy toys that they won't end up playing with. Strike a balance between toys that will get used for one day and gifts that align with their personalities. 
Next, if you have teens and older kids, get them what they want even if it's gift cards or money. As kids get older, their hobbies and interests become more fine-tuned and they probably have a good idea of what they will use and love. 
Finally, if you have people in your life that feel impossible to buy for, check out what your favorite influencers are saying. Many of them will put out gift guides to help you buy for the people who seem like they already have everything. 
Buying gifts for every person in your life can be challenging and expensive. One extra tip MacKenzie mentioned is to stockpile gift cards throughout the year to use for holiday spending. The holidays come at the same time every year, so you can be planning ahead for that expense starting in January!
Listen to Episode #41 for all our holiday gifting tips!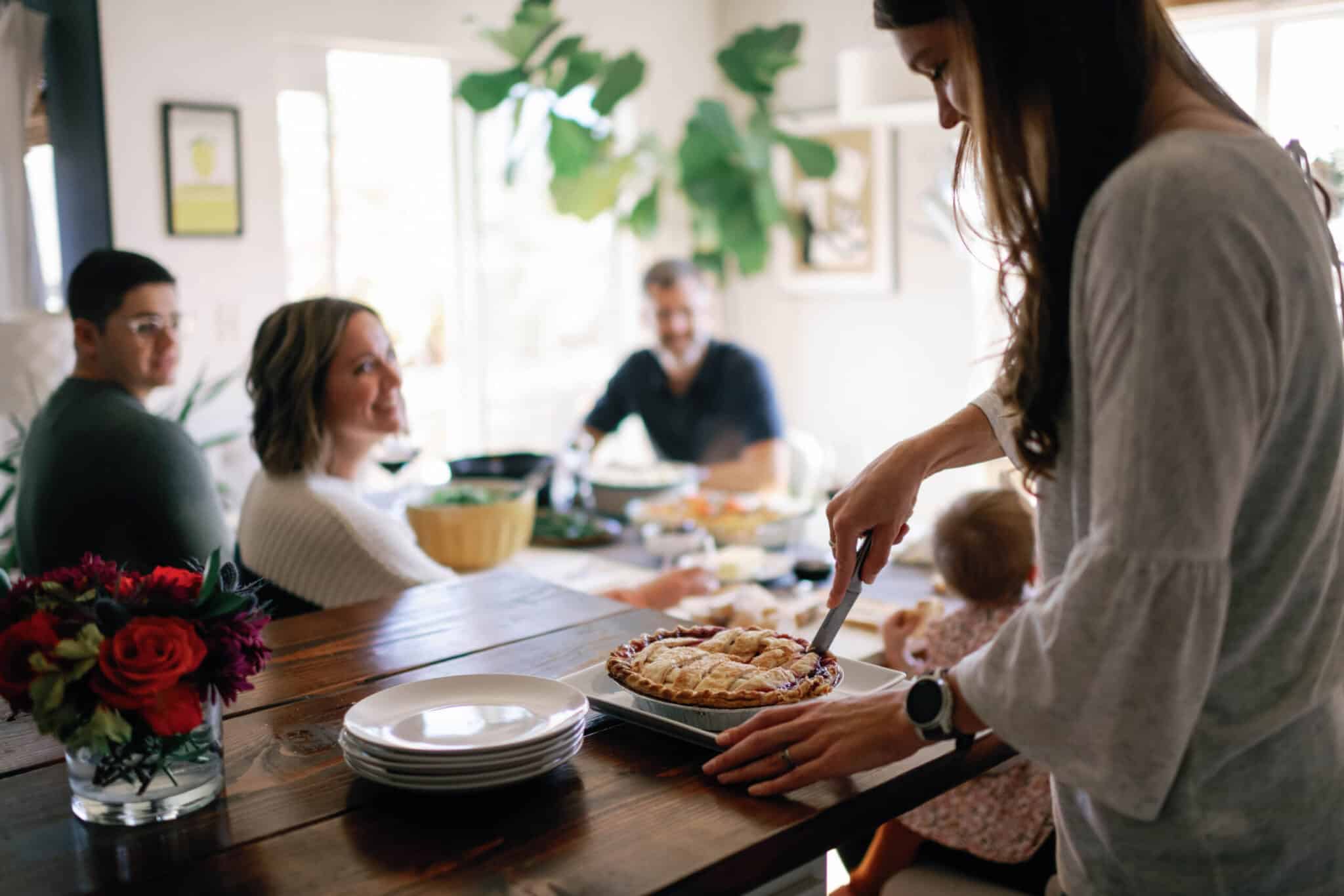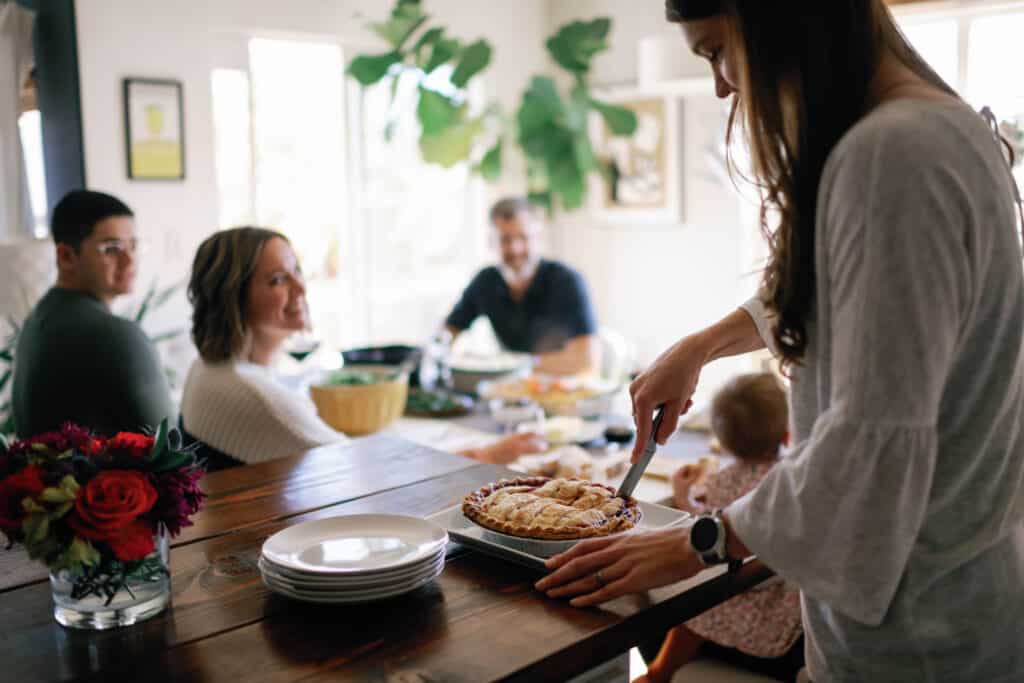 Meals
The holiday season basically revolves around food. From family gatherings to company parties, food is a constant connection point. And you still have to feed your family all the other days of the week! Here are three tips for simplifying your daily meal planning during the holiday season. 
Use Menus or previous meal plans for super quick planning. Menus are saved meal plans that you can add to your meal planner in seconds and have an entire week (or even month) planned out. Or go back through previous months on your calendar and copy meal plans to this month. Your meal plan doesn't always have to be unique and elaborate, so utilize those tried and true recipes and family favorites. 
Don't over plan and waste food! Before you create your meal plan, look at your schedule and plan accordingly. Plan around events and gatherings, so you're not wasting money and throwing out food each week. 
Freeze leftovers or make double batches to freeze. Freezer meals are great for unexpected nights at home, sick days, and returning from holiday travel. Stock up your freezer now so you have some quick meals during a busy season!