Create the meal plan that's just right for you.
Easily create your customized meal plan to fit your schedule and diet.  
Use the meal planner to plan recipes, ingredients, notes, prep notes, frozen recipes, and leftovers. All recipes and ingredients are automatically added and organized on your shopping list.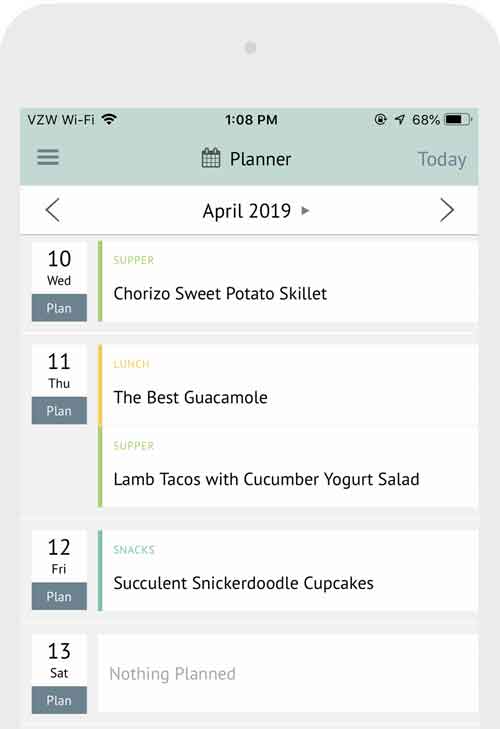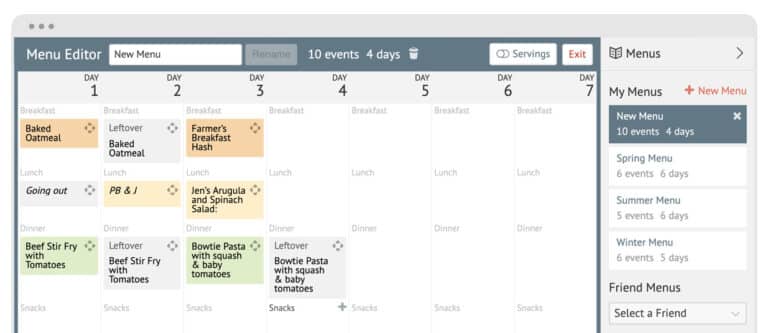 Plan days of recipes in seconds.
The Menus feature will allow you to plan an entire week, month, or more with one drag and drop.
Use your meal planner from any page in Plan to Eat.
The Mini Planner allows you to plan recipes while perusing your recipes or adjust your meal plan while finalizing your shopping list.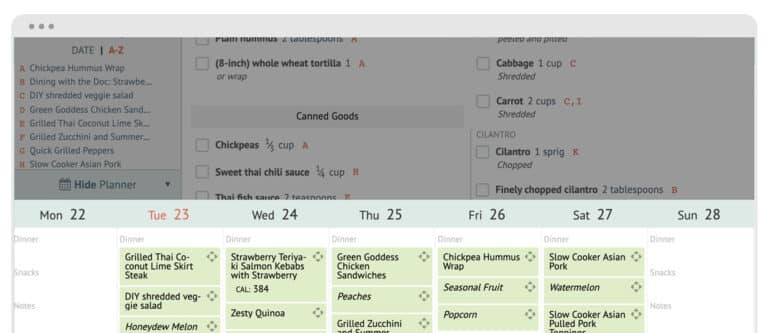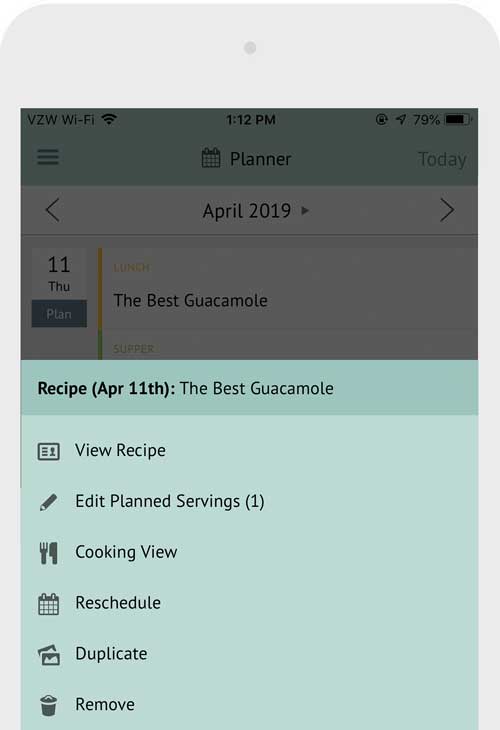 Copy, move, swap, or delete.
If you need to move multiple meals around on your planner, don't do them one at a time. Instead, use the Edit Plan feature to adjust them all at once.
Remind yourself with Prep notes.
Stay on top of your meal plan by reminding yourself of what's needed for upcoming meals.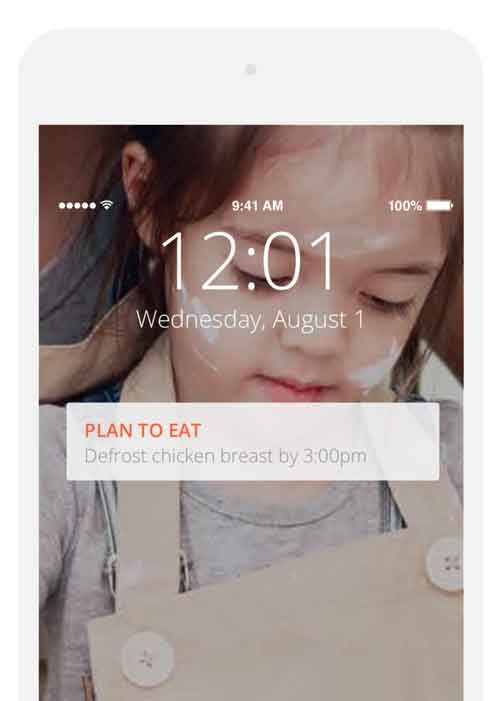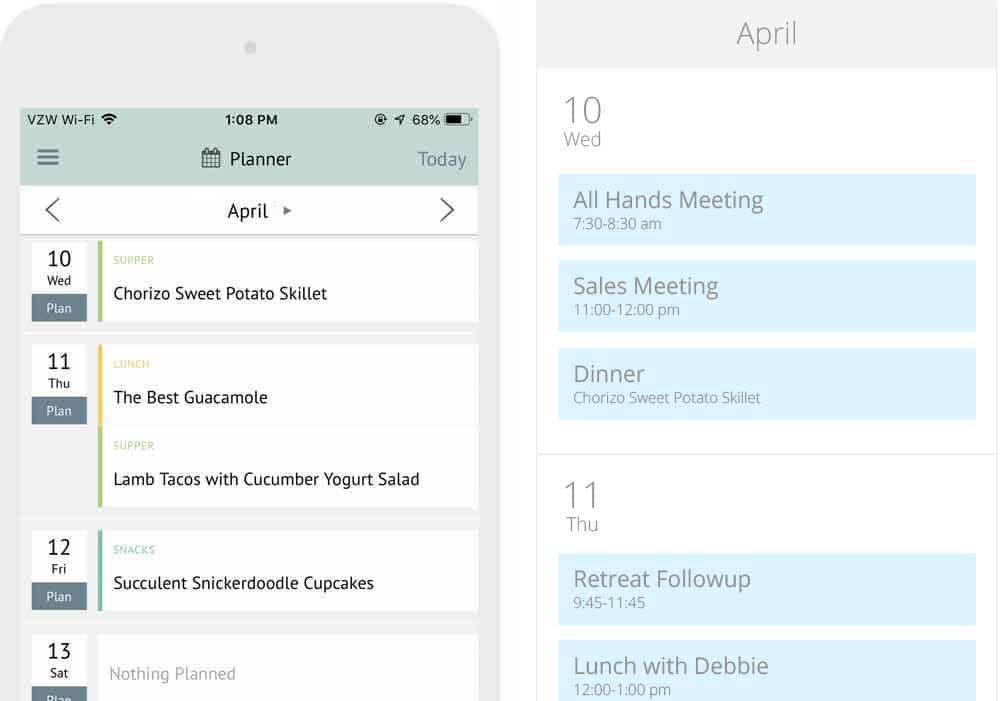 Answer to the 'what's for dinner' question.
Calendar feeds allow your meal plan to feed from your Plan to Eat account directly into your household's digital calendar.
For your most used recipes, add them to the Queue.
The Queue is a narrowed list of recipes in your Recipe Book. The Queue makes recipes easily retrievable to put them on your Planner.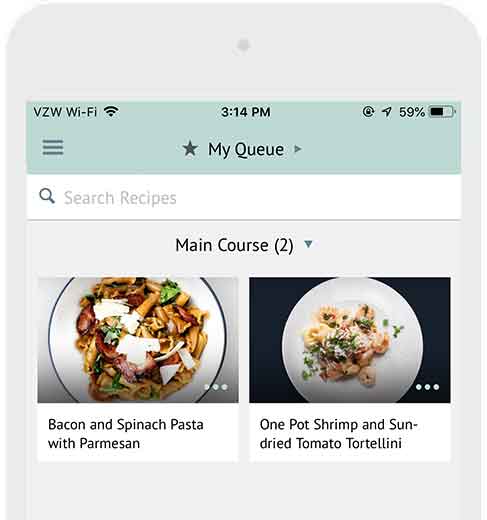 Try it FREE for 30 Days! No credit card needed!
At the end of your trial, you can subscribe for $4.95/month or $39/year (only $3.25/month).
There's nothing to remember to cancel if Plan to Eat is not for you. We won't bother you, but we might cry a little.