Meal Planning Calendar
Create the meal plan that's just right for you.
Use the Meal Planner to create a customized meal plan to fit your schedule and diet.  
Use the meal planner to plan as many recipes, ingredients, and notes as you'd like! We don't have a limit to the number of events you can add to your meal planner. Once your meal plan is made, all recipes and ingredients are automatically added and organized on your shopping list.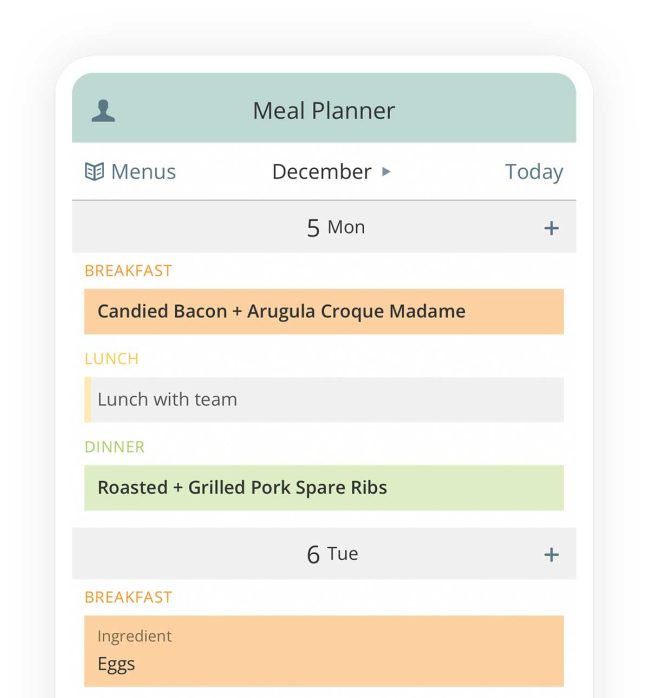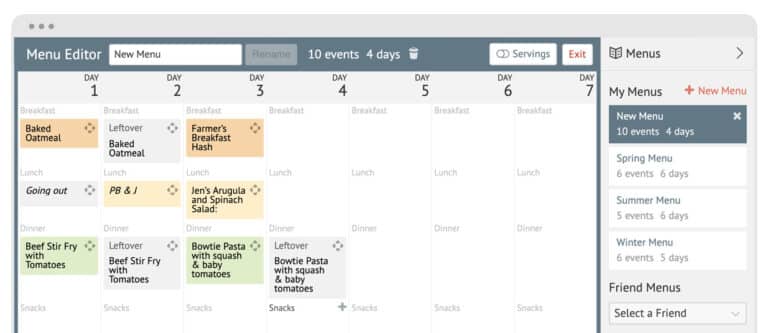 Meal prep weeks of recipes in seconds.
The Menus feature allows you to save and reuse meal plans for simplified meal planning! Create Menus for one week, month, or longer!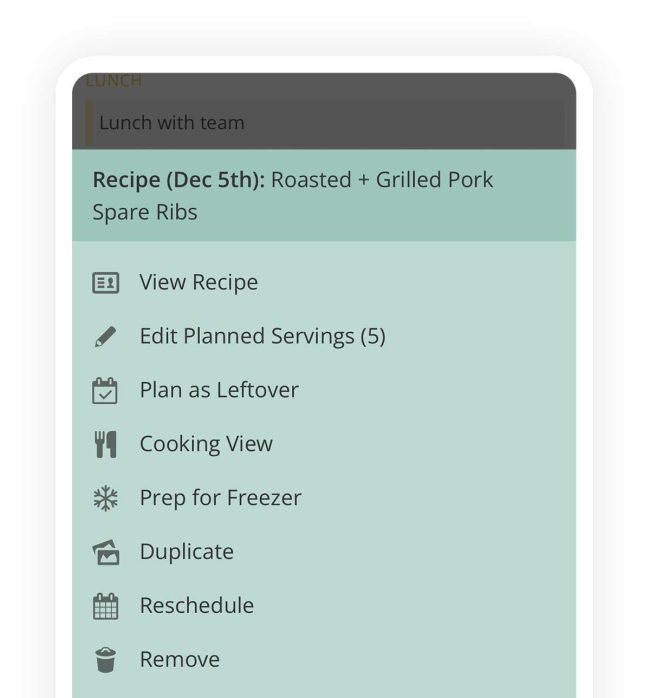 Copy, move, swap, or delete.
If you need to move multiple meals around on your planner, don't do them one at a time. Instead, use the Edit Plan feature to adjust them all at once.
Batch cook and meal prep.
The Freezer allows you to batch cook and meal prep recipes for the week. The Freezer keeps track of servings, number of meals, and the date you made the recipe.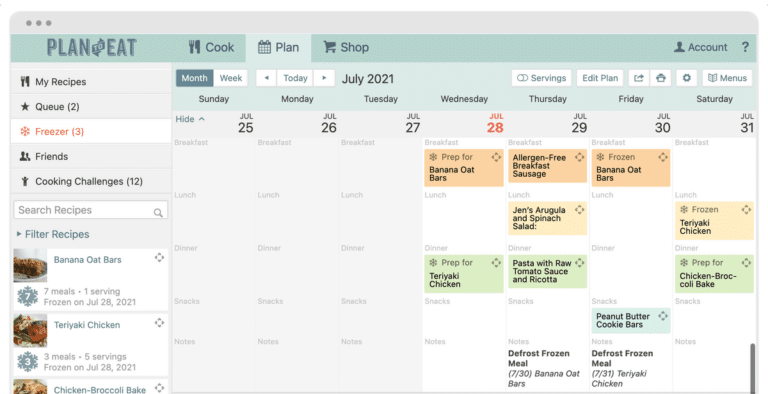 Remind yourself with Prep notes.
Prep Notes allow you to save notes to your recipes, so you don't forget an important preparation step! Stay on top of your meal plan by reminding yourself of what's needed for upcoming recipes.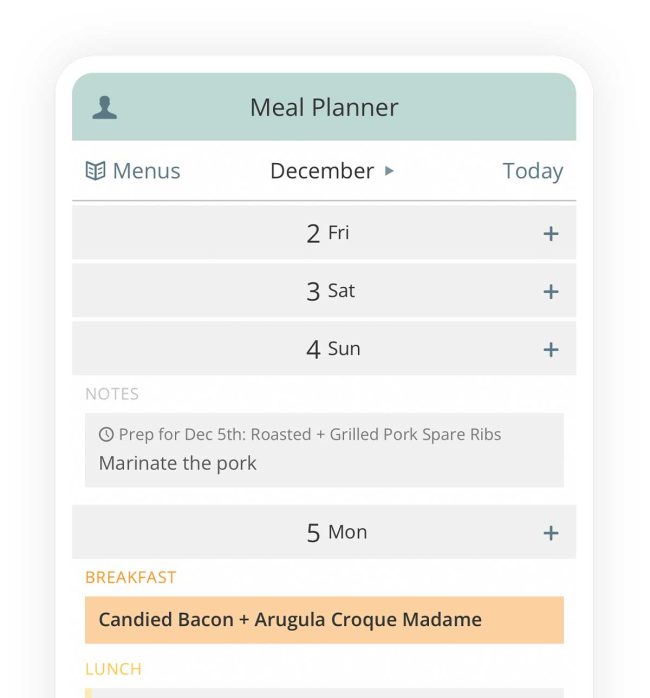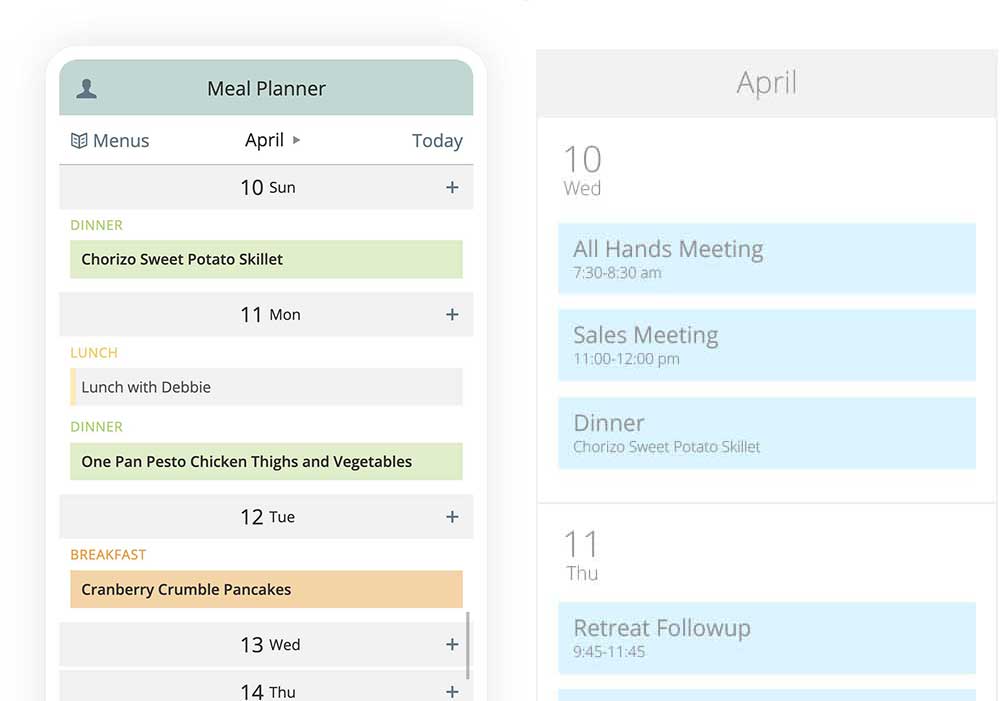 Always have an answer for 'what's for dinner?'
Know what's happening in your week by syncing your meal planner to another calendar! The calendar feeds allow your meal plan to sync directly into your household's digital calendar.
Add your favorite recipes to the Queue.
The Queue is a segmented list of recipes from your Recipe Book. The Queue makes meal planning easy by narrowing down your list of options!