Modernize your meal plan.
Collect recipes from anywhere
Add your own recipes to your recipe book from websites, cookbooks, recipe cards… or anywhere else!
Learn More
Quickly schedule meals using the meal planner
Make your own meal plans by adding recipes from your recipe book to your meal planning calendar.
Learn More
Save time with an automated shopping list
An organized shopping list is automatically created for you, with items arranged by store and aisle.
Learn More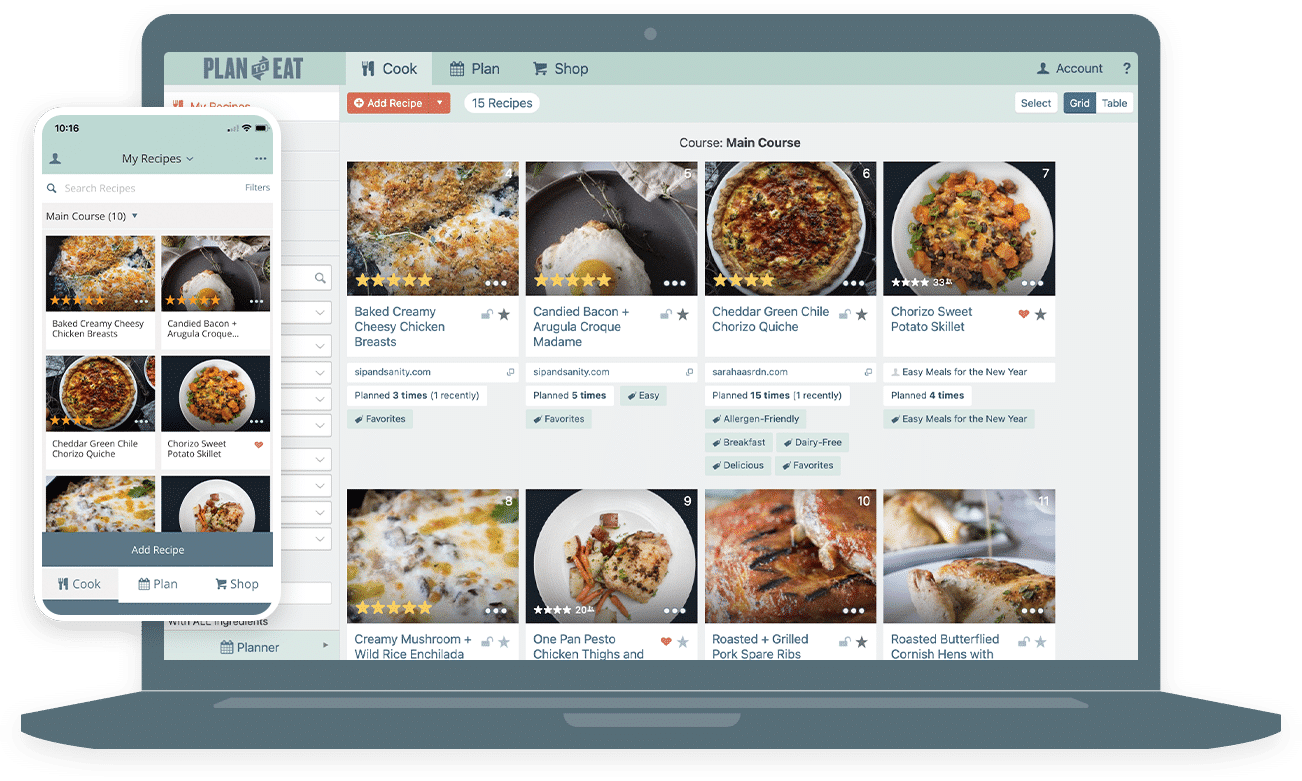 Spend less time meal planning and more time doing
what you love

.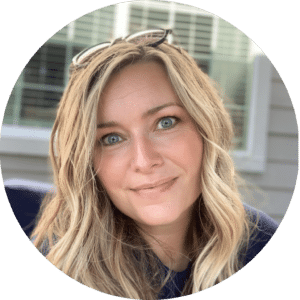 This tool has transformed what used to be a burden into a simple, quick and easy task I can tackle in less than 30 minutes on the weekend – including building my online grocery order for the week's pick-up! Now that my kids are teenagers, time is even more precious and Plan to Eat has allowed me to capture just a bit of that back each week. I can't imagine trying to plan, shop, and cook meals for my family without it!
Plan to Eat is the tool we wished for.
With a growing family, Lisa Bounds wanted to eat out less and cook more homemade meals. She started meal planning with pen and paper, and a stack of recipe books. It helped her family eat at home more and save money at the grocery store, but meal planning took a lot of time.
Her husband, Clint, tried to find a digital solution to make meal planning easier, but, at the time, nothing existed. So Clint, a designer and web developer, set out to create a digital meal planning program for his wife.
In 2008, Lisa's pen and paper process was transformed into a website and the first iteration of Plan to Eat was born. Clint quit his full-time job to work exclusively on Plan to Eat and since then, the program has helped meal planners all over the world simplify their planning process.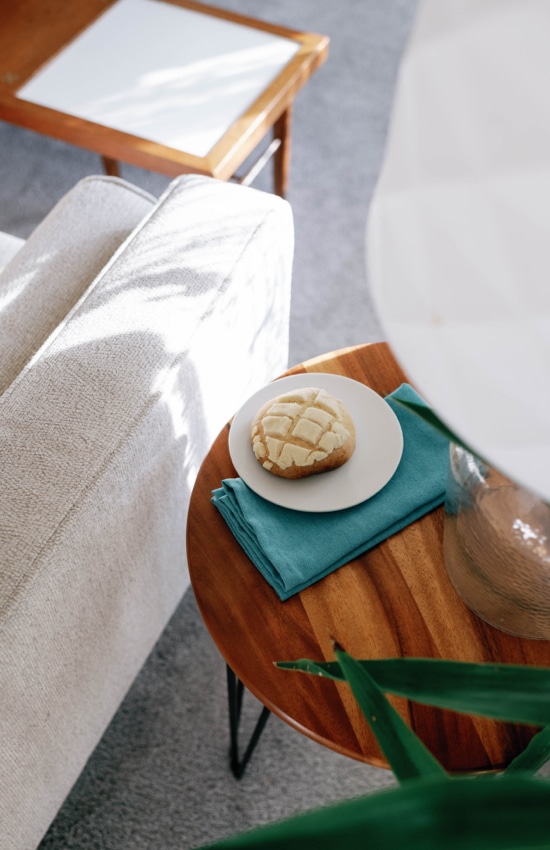 Make a life-changing difference.
Reduction in time spent planning and grocery shopping.
The average time of our 2,568 survey respondents spent planning and grocery shopping was reduced from 140 to 73 minutes per week.
The average food cost of the 2,568 customers surveyed, per person in the household per month was reduced from $199 to $152.
Increase in consumption of "healthier foods."
"Plan to Eat simplifies the process of locating and planning healthy recipes that my family will enjoy."
Ate more meals together at home.
The average number of dinners eaten together at home per week increased from 3.6 to 5.6.
Reported a decrease in anxiety about meals.
"A little planning upfront saves a ton of frustration during the week. Especially with kids—it's nice to know what's for dinner every day."
Plan to Eat is a powerful tool to make meal planning as painless as possible using your family's favorite recipes. One of my favorite things to do is plan a meal on the fly when I see a bargain while shopping. Plan To Eat lives on the home screen of my phone – prime real estate!
Plan to Eat brings order to chaos.
With Plan to Eat, your bookmarked recipes, the kitchen whiteboard, and a scribbled shopping list are transformed into a
single, meal planning system you can trust.
Our Recipe Clipper allows you to gather all your recipes together in your digital recipe book and organize them how you like.
The meal planning calendar lets you plan ahead for any length of time, save meal plans to reuse in the future and add notes to remind yourself of the other events and obligations in your life.
But the very best part of Plan to Eat is the automated shopping list. When you add recipes to your calendar, the shopping list will automatically populate an organized list of ingredients you need to buy.
You can add to and refine this list as much as you want, so you buy all the ingredients for your recipes, and any other household items you also need.
Achieve meal planning success with Plan to Eat.
Try Plan to Eat, for free, for 14 days!
No payment information required, so there's nothing to cancel if you decide we're not right for you. And one account gets you (and your family) access on all your devices. You can subscribe at the end of your free trial for $5.95 a month or $49 per year (4 months free).