Automated Shopping List
Your weekly grocery list. Minus the hassle.
A grocery list made for you.
Your grocery list and meal plan work together. Once you create a meal plan, Plan to Eat will generate a shopping list for you! However, you can also customize your lists by adding any additional items you may need.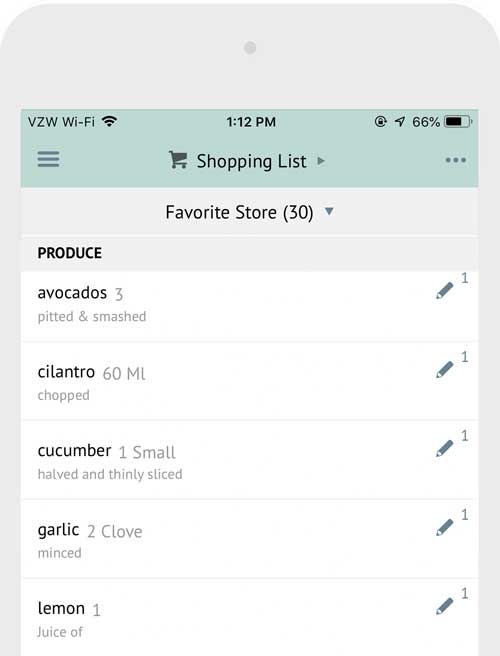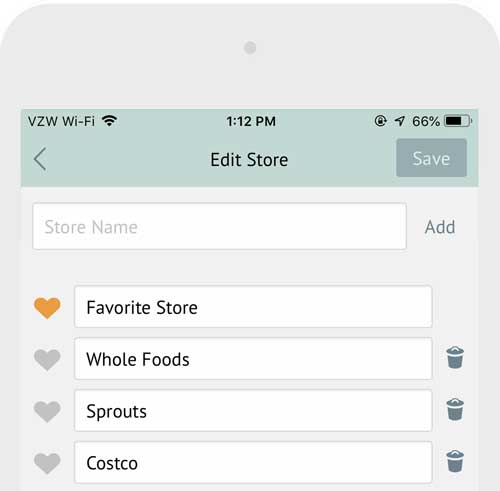 Your stores, your categories
You're in control of how your grocery list is organized, with custom stores and grocery categories! Make your grocery shopping easy with a customized list. 
Don't forget the…
Your Staples List is your quick checklist of frequently purchased items that you don't want to forget. No more making second, or third, trips to the store for forgotten items.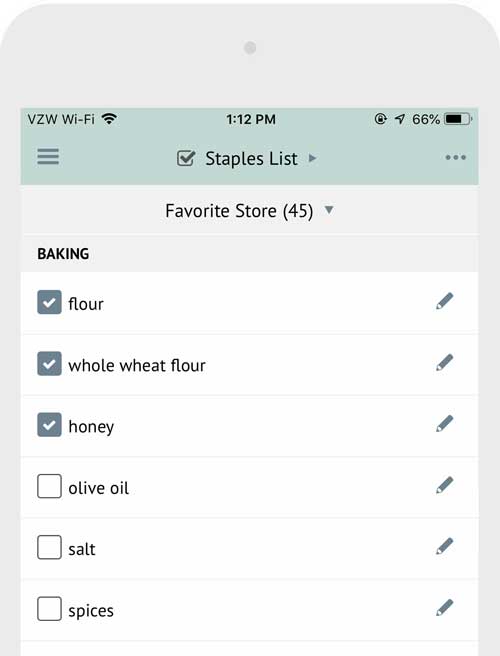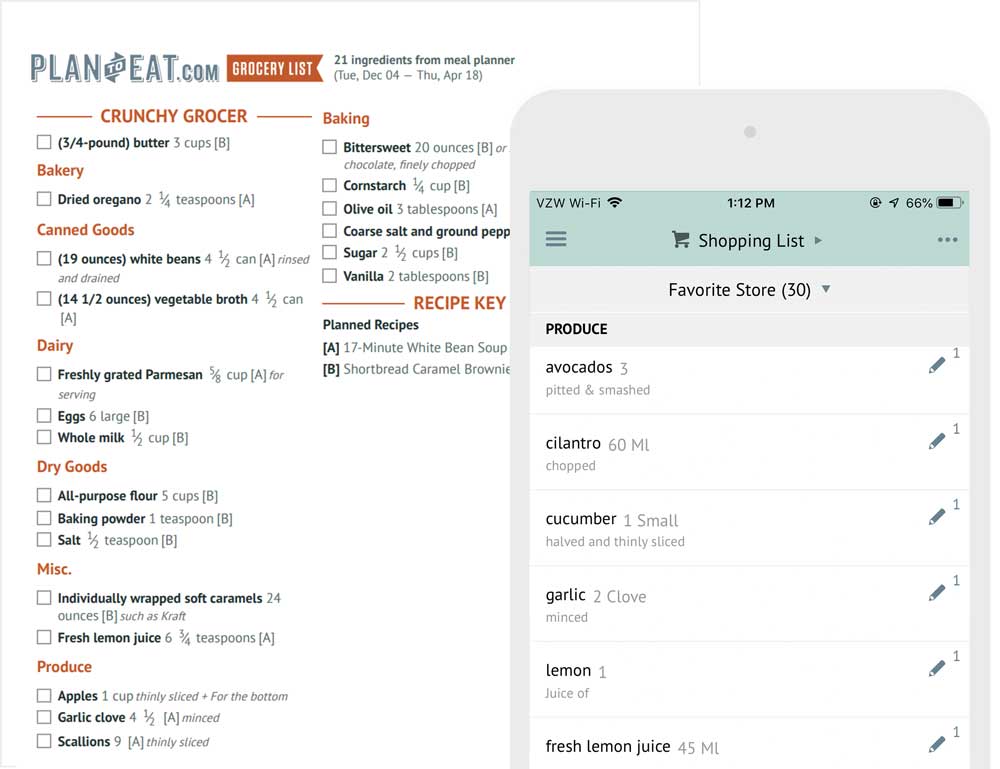 Your list, any format.
On paper, on your phone, or sent to someone else, take your list grocery shopping in whatever format you like!
See how the shopping list works.