Your weekly grocery list. Minus the hassle.
A grocery list made for you.
Most of your grocery list is made automatically based on the recipes that you plan, but further personalization is easy. Getting your list perfect for how you shop will keep you sane at the store.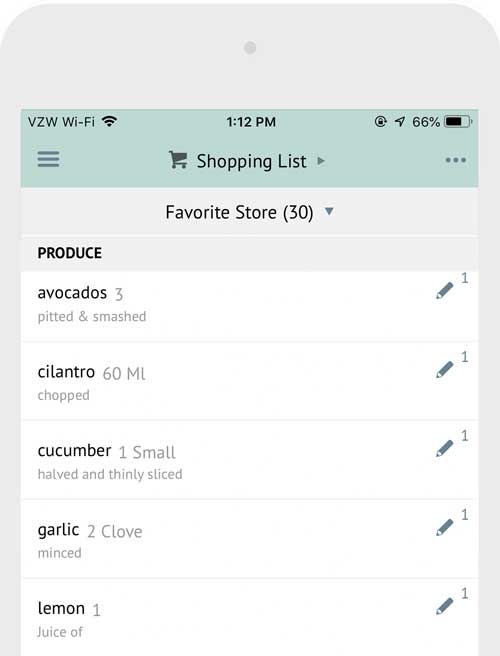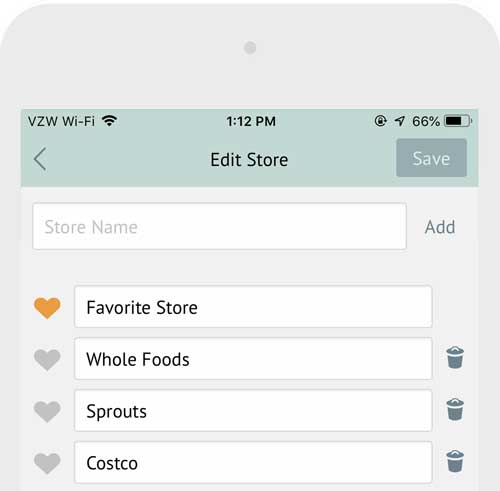 Your list, your stores
Whether a large national chain, a local corner store, or a farmer's market, you decide which stores are listed on your grocery stores list.
Don't forget the…
Your Staples List is your quick checklist of items that you don't want to forget. No more making second, or third, trips to the store for forgotten items.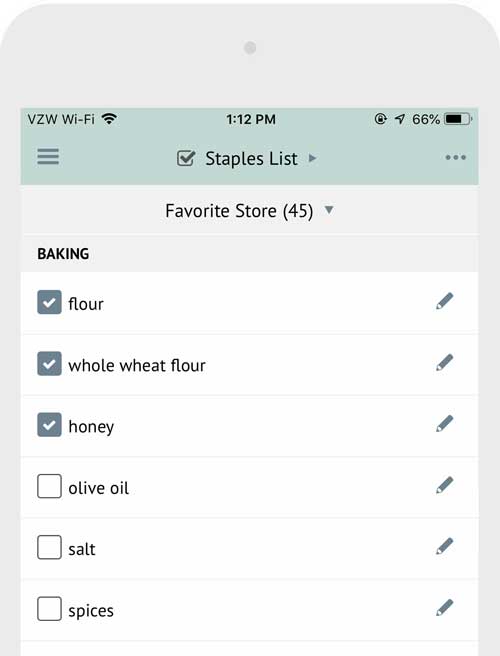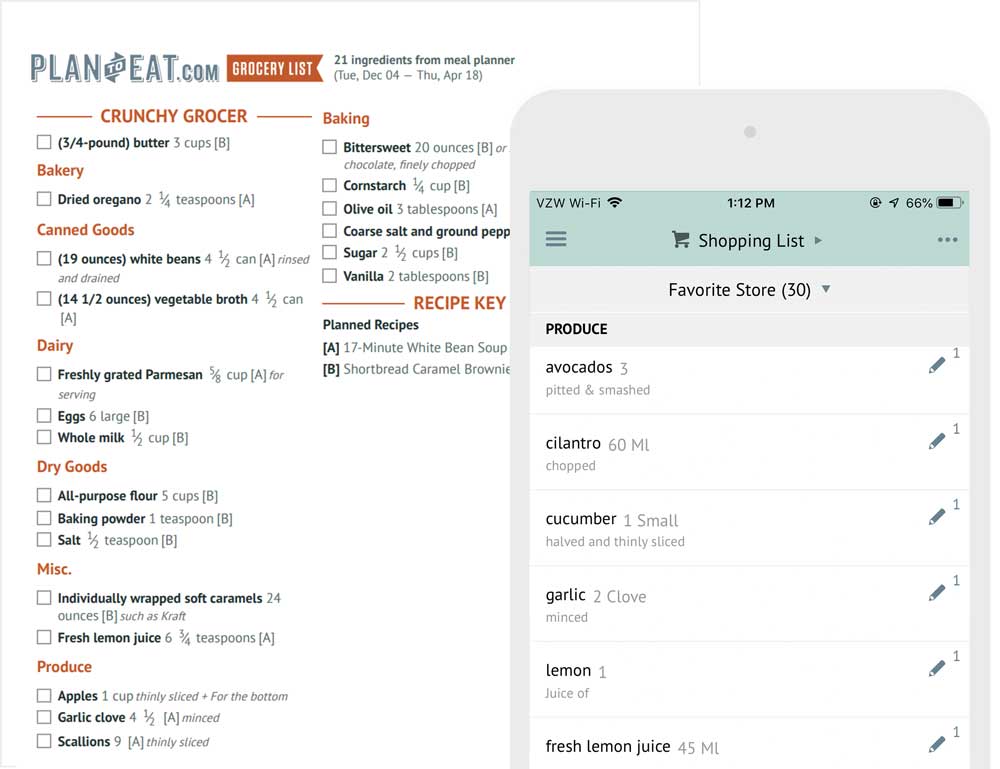 Your list, any format.
On paper, on your phone, or sent to someone else, the shopping list is ready to go in whatever format you would like.
Try it FREE for 30 Days! No credit card needed!
At the end of your trial, you can subscribe for $4.95/month or $39/year (only $3.25/month).
There's nothing to remember to cancel if Plan to Eat is not for you. We won't bother you, but we might cry a little.