Upgrade your grocery list
With Plan To Eat, your shopping list is created and organized for you! What?!
Whether you handwrite your grocery list or keep track of items in a notes app, the process of making an organized and consolidates list is tedious. But not with Plan to Eat! The Shopping List connects to your Planner to compile a list of consolidated ingredients that includes what quantities to buy and is sorted into categories that match the aisles of your grocery store.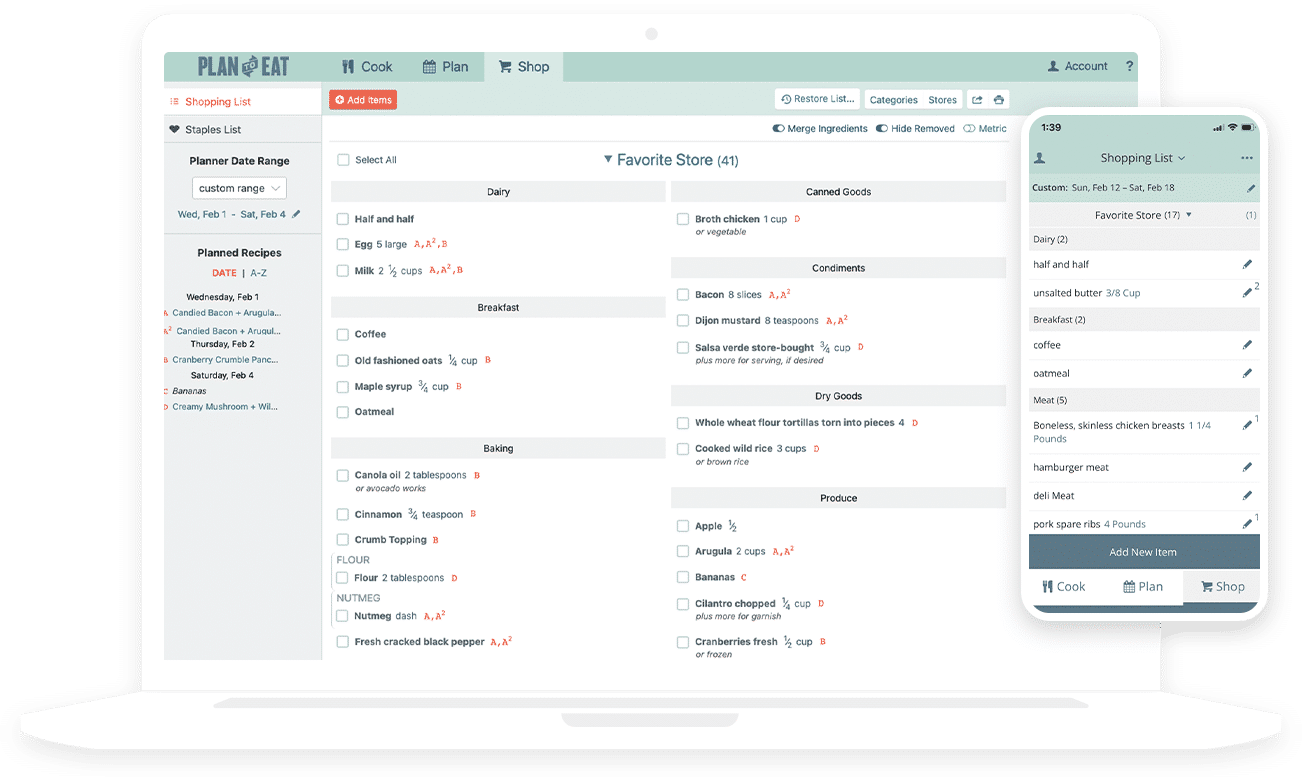 Go to the store knowing your list has exactly what you need. You won't have to worry about forgetting ingredients or wasting time backtracking across the store.

Tap off items as you shop with a convenient list or send your items to your preferred grocery delivery service for maximum shopping ease.
3 minutes could save you days…
We thought of everything— so you don't have to.
A grocery list made for you.
Your grocery list and meal plan work together. Once you create a meal plan, Plan to Eat will automatically generate a shopping list for you!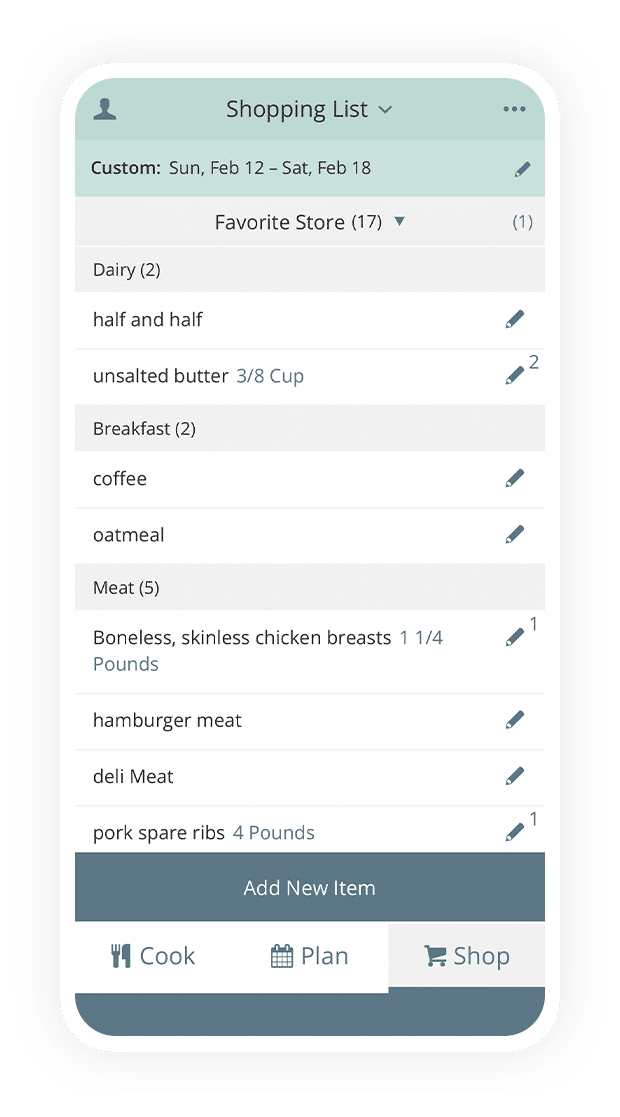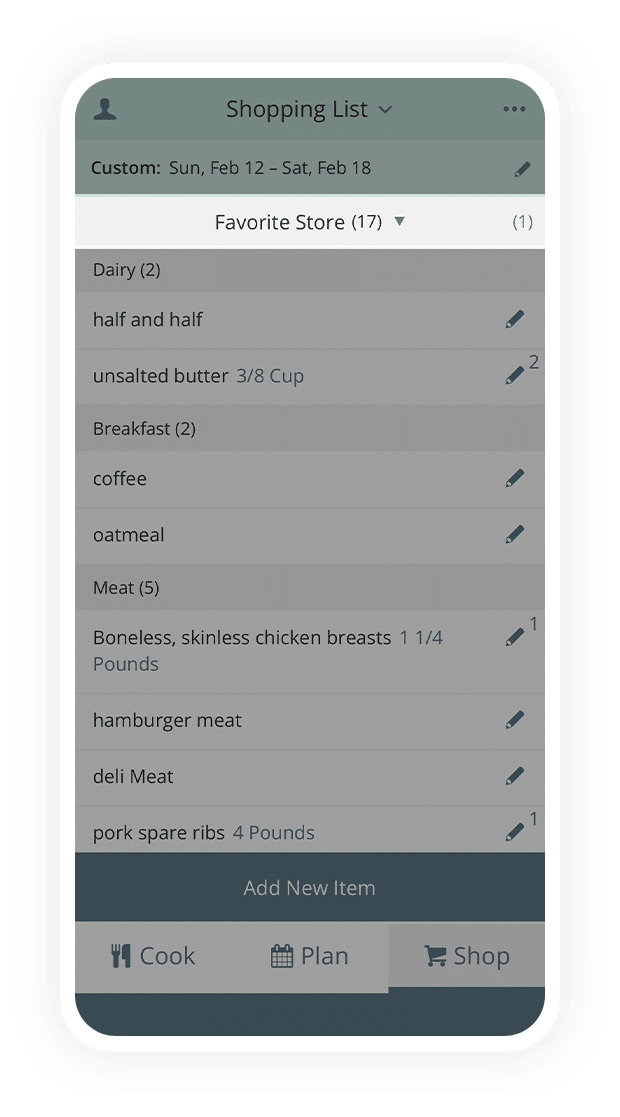 Plan to Eat will remember your choices for store and category selections when you update shopping list items. The more you use it, the better the Shopping List can predict your store and category preferences.
Add individual items to your shopping list so you don't forget anything else you need to buy.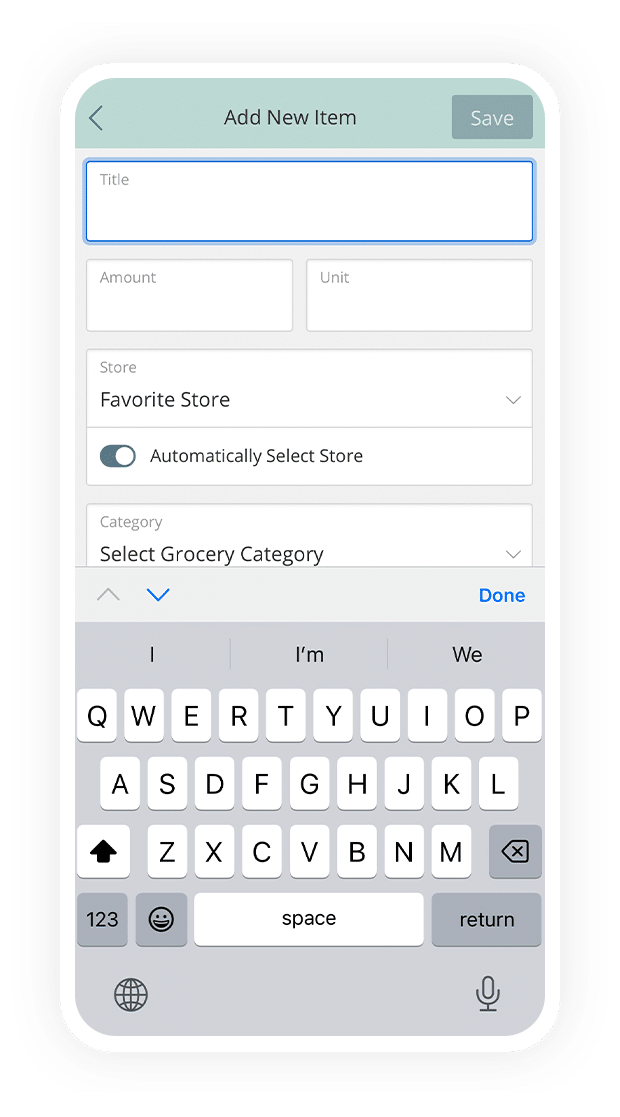 Streamline your grocery shopping with a list that's broken down by store and category. Create and move categories to match the layout of your favorite store for a simple shopping experience.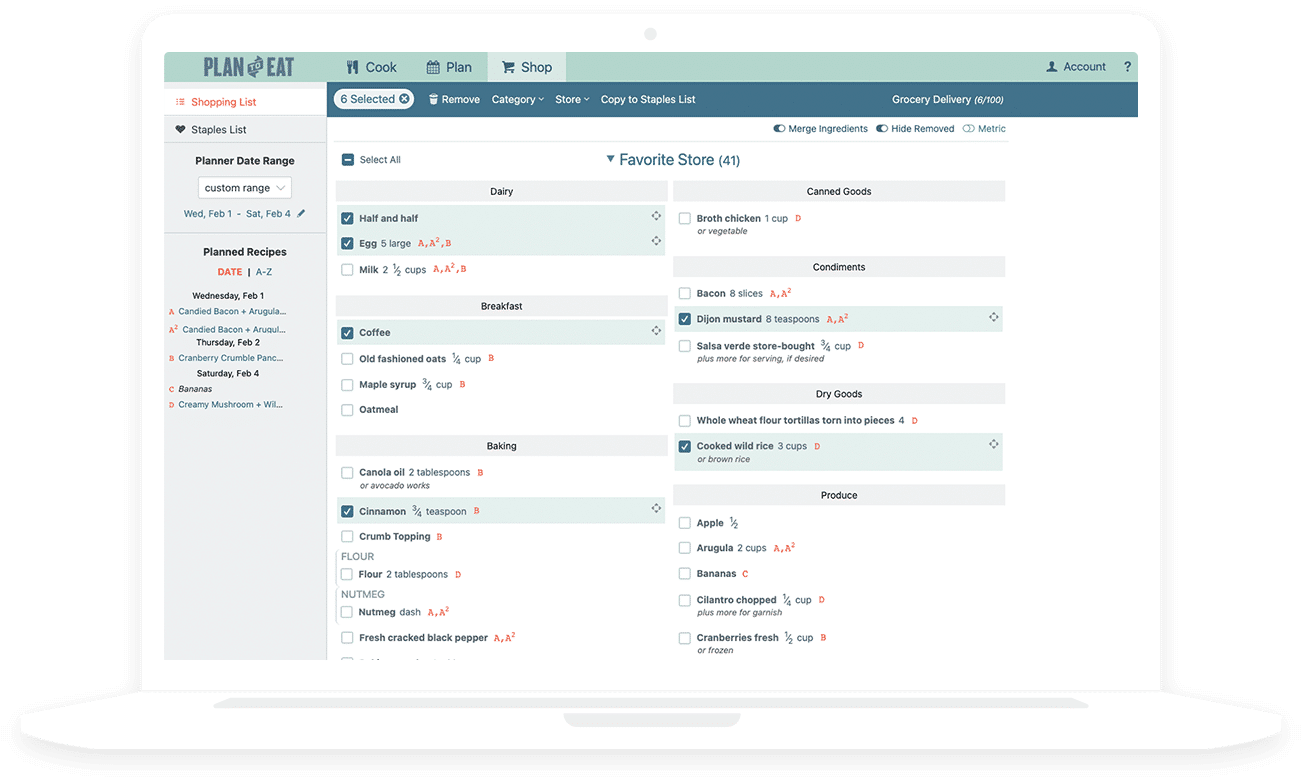 Text or email recipes to friends and family members or share recipes with other Plan to Eat customers through the Friends section. Get inspiration and discover your new favorite recipe!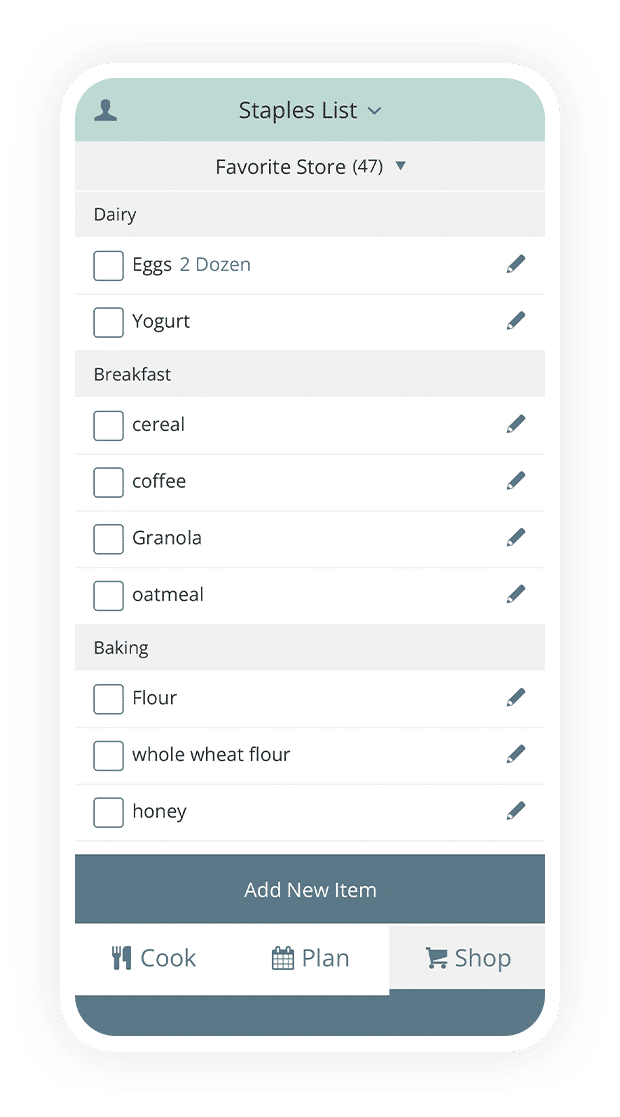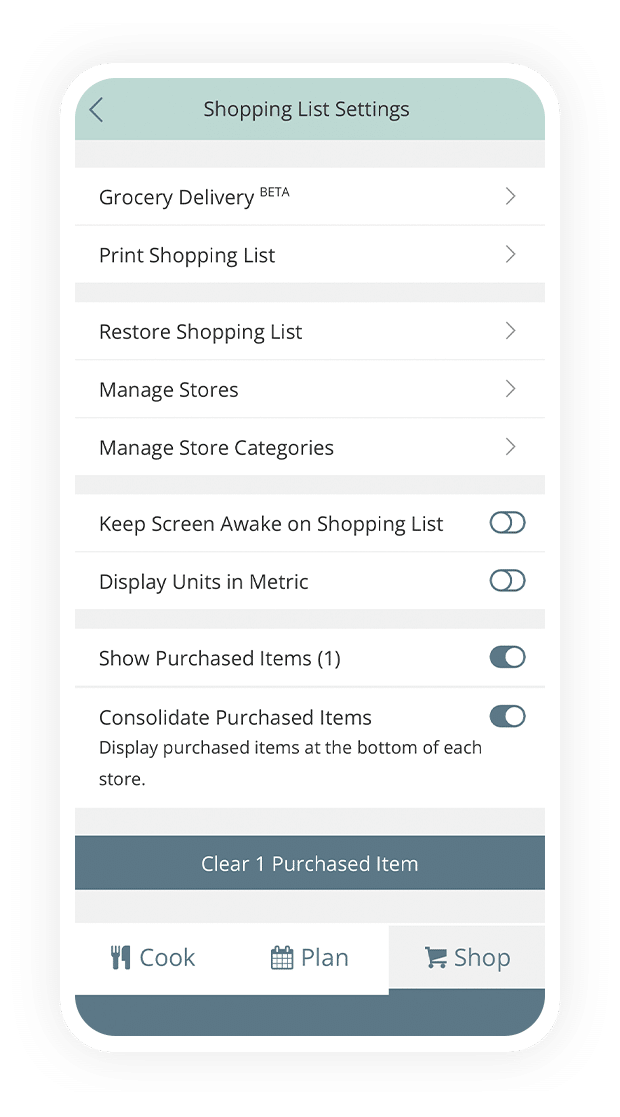 Don't forget your list again.
Tap items off on your phone, print your list, or send your grocery list to someone else!
More Shopping List features:
Consolidate purchased items on your list.
Send your list to stores for grocery delivery.
Keep your screens awake while you shop
Text your list to someone else
The average food cost of the 2,568 customers surveyed, per person in the household per month was reduced from $199 to $152.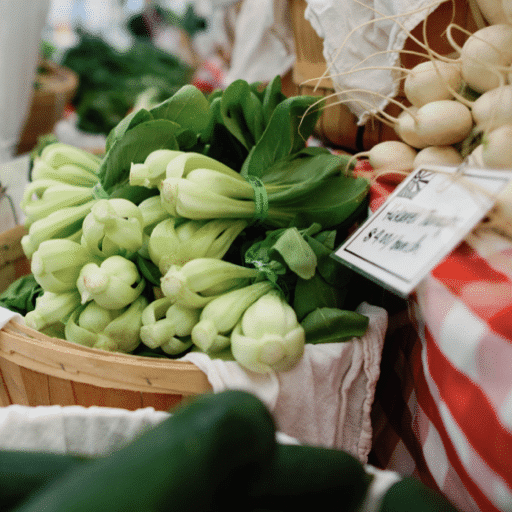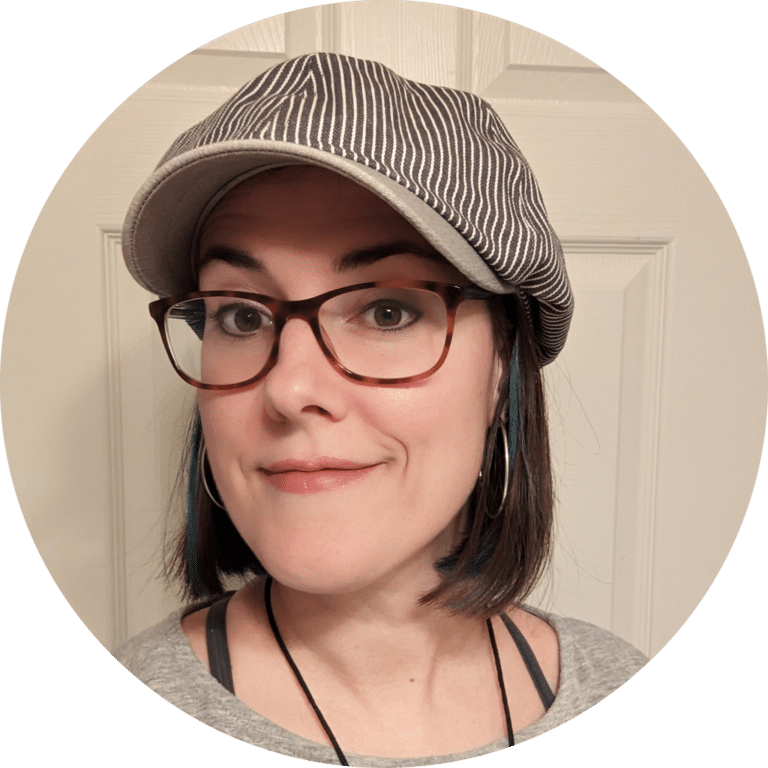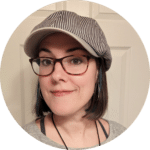 Plan to Eat is seriously a game changer. Before using it, meal planning took me at least an hour – sometimes more. I would use a spreadsheet to plan out my recipes, then had to figure out all the ingredients and compile a grocery list, and FINALLY, I'd get around to ordering the groceries. With Plan to Eat, meal planning takes 5 minutes or less. I can check off any ingredients I already have in the house, and it hides them from view so I only see what I need. If you go to the store to shop, you can print your grocery list or just use the mobile app to check off ingredients as you shop. 
Plan to Eat has been such a lifesaver for me! It has so greatly simplified my meal planning process by having everything in one place, including my shopping list, and its ease of use and helpful features, like menus, makes meal planning a breeze! I can't even begin to fathom how many dollars and hours Plan to Eat has saved me over the last 8 years. It's a game-changer!