Recent Articles from the Blog
Enjoy some of our most recent posts from October 2022 on the Plan to Eat blog, including tips & tricks, new recipes, and so much more!
Recent Podcast Episodes
The Plan to Eat Podcast is serving up new episodes every Wednesday! 
Download and subscribe to our podcast on all your favorite streaming apps including, Apple Podcasts, Google Podcasts, and Spotify.
Mobile App Updates
We've been squashing bugs and working on new features for the Plan to Eat app! This month we released app version 2.9.15.
We removed the recipe action sheet. Now recipes always take you to the recipe settings view when you tap the "…" menu.
We added support for printing recipes to the app. To try it out, tap a recipe in your recipe book, tap "…" in the top right corner, and tap "Print Recipe."
We moved "Delete Recipe" to the recipe action sheet. Tap the "…" menu on a recipe card to easily delete it.
When you're editing a menu, you can now edit one of the menu recipes' planned servings more easily. Just tap the recipe in the menu and tap "Edit Planned Servings."
You can now say "PTE" to refer to our app when talking to Siri. Try saying, "Hey Siri, add oranges to my list using PTE."
We fixed a bug causing the shopping list date range to change incorrectly after a provided date range was selected.
We fixed a bug that was changing the original recipe's serving size when the recipe in a Menu was edited.
Desktop Updates
The development team continued to make updates and fix bugs on the website version of Plan to Eat.
We restored the "Add to Planner" button to the clipper.
Fixed importing photos from the recipe clipper for a few sites like allrecipes.com.
Fixed importing directions on dietdoctor.com.
We will continue to notify you of any updates and new features on our blog and via email. In the meantime, if you have any questions, you can always contact our support team.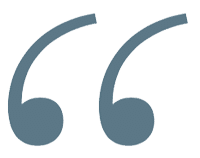 "Best meal planning app I've used. It's user friendly, so easy to input recipes (import by URL is an AMAZINGLY well executed feature), and being able to filter meal options by tags is really helpful."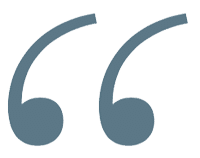 "You can add your own recipes, import them directly from websites, and steal all your friends recipes too. We have a 2 week menu of our favourites, so we can simply drag that in and the next 2 weeks is planned! Takes 20 minutes every fortnight, and our shopping list is made for us! We've wasted barely any food since using it."