October has come and is moving quickly to a close.  It is the month of pumpkins; not pumpkin pie but fresh fierce pumpkins carved into jack o lanterns.  
October brings about many different associations for people.  Harvest parties and trick or treating are some that fill my memories from past days.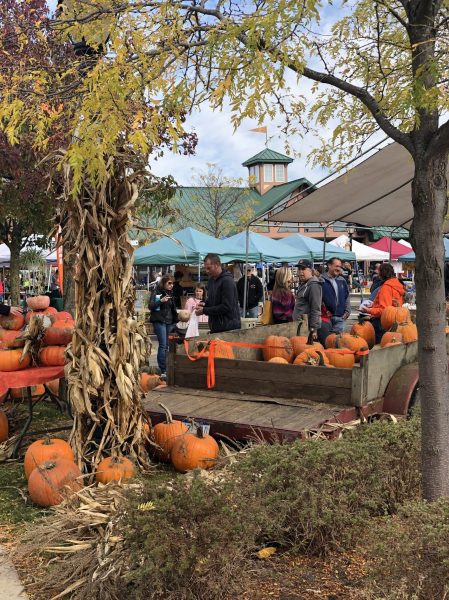 And October is often when many CSA's are wrapping up.  The sun hits the fine layer of frost and sets the fields aglow with a shimmer bright as gemstones. Although not all farmers are wrapping up their season.  Many are working into the night and rising in the early morning to check temperatures and put up row covers.
This month many things are pulled out of the field, cleaned and placed in cold storage.  Bags of carrots, boxes of potatoes line shelves in coolers on many farms.  Each week more and more of these delicious options are brought to market alongside the cold weather greens.  The farmers markets are filled with a beautiful array of oranges, greens and yellows. Squash are piled high in baskets.  Winter squash and pumpkins remind us that this seasonal change doesn't just affect our wardrobe, but it also effects the food available to us. The food our body is naturally drawn to with each seasonal shift.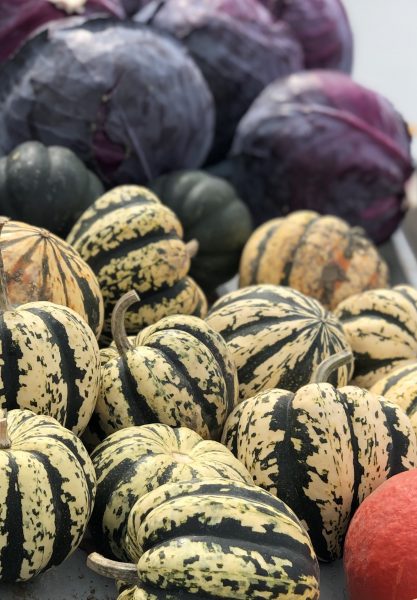 The crisp market morning now requires layers up top and boots on our feet.  Stored away are my flip flops and shorts. Market visits now call for warm cups of coffee, gloved hands and as always, great conversations with local farmers.  The farmers are now bundled up, having had to get up before the sun rose to gather all their goods and get set up in the crisp morning.  
Fall farmers markets can see a dip in shoppers with the cool temperatures.  Many shoppers are only drawn to the market booths in good weather.  But even on bad weather days the farmers are there.  Farming isn't a fair-weather job and many days are filled with less than perfect conditions, but the farmer pushes on.  They push on growing beautiful produce for others.  Yes, crisp market mornings require an extra layer or two, but they are beautiful.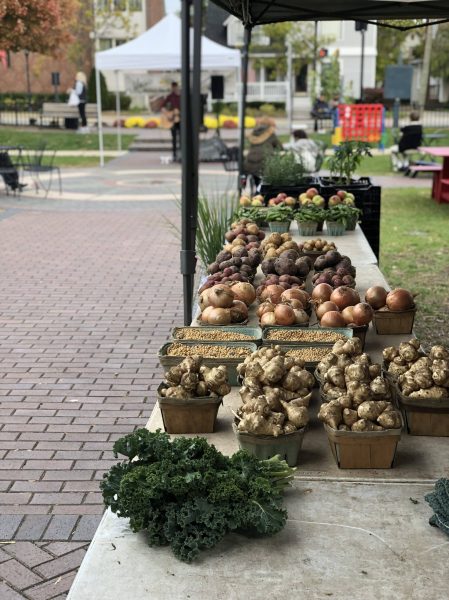 I find that I enjoy these less-than-perfect weather days quite a bit.  The market is quieter, but just as friendly.  The produce is just as fantastic on those days as it is on warm summer days.  I am still able to fill my bags with local, seasonal goods.  I walk through dreaming of warm soups, a cup of coffee or tea.  The weather, the produce, the season, all these things create my weekly menu.  
With November soon approaching I know that our plates will be filled with the hardiness of root vegetables.  We will be led by the shift in the season.  We will bundle up in layers, stripping them away as the sun melts away the frost and warms our faces by mid-afternoon.  We begin to prepare for the Winter months just as the farmers prepare the fields.  
Ready to look for all the produce October has to offer?  
Depending upon your area, watch for:
Apples
Arugula
Basil
Beans
Beets
Bok Choy
Broccoli
Brussel Sprouts
Cabbage
Carrots
Cauliflower
Celery
Celery Root
Chard
Chicories
Chives
Cranberries
Collard Greens
Fennel
Garlic
Ginger
Grapes
Green Onions
Ground Cherries
Horseradish
Kale
Kohlrabi
Lavender
Leeks
Lettuce
Mint
Mushrooms
Mustard Greens
Onions
Oregano
Parsley
Parsnips
Pears
Persimmon
Potatoes
Pumpkin
Quince
Radicchio
Radishes
Rosemary
Rutabaga
Sage
Sorrel
Spinach
Sprouts
Sunchokes
Sweet Potatoes​
Thyme
Turmeric
Turnips
Watercress
Winter Squash
Make your very own pumpkin spiced coffee for the cool Fall mornings.
Source: heartinsoil.com
Prep Time: 15 min
Cook Time: 10 min
Total Time: 25 min
Ingredients
1⁄2 Cup Pumpkin or Squash Puree

1 Can

Full Fat Organic Coconut Milk

1 Tablespoon

Organic Maple Syrup
1⁄2 Tablespoon Pumpkin Spice
1⁄4 Teaspoon Vanilla Extract

1-2 Cups

Freshly Brewed Coffee
Directions
Combine pumpkin or squash puree, coconut milk, maple syrup, pumpkin spice and vanilla extract in blender.
Blend until smooth and well combined.
Place mixture in a pan to warm over low heat on the stove top.
Meanwhile brew a fresh, strong pot of coffee.
Place 1/2 cup of the blended pumpkin puree mixture into each coffee mug.
Pour freshly brewed coffee over top and stir to combine.
Adjust sweetness by adding more maple syrup to taste.
Powered by