Recent Podcast Episodes
The Plan to Eat Podcast is serving up new episodes every other Wednesday! 
Download and subscribe to the podcast on all your favorite streaming apps including, Apple Podcasts, Google Podcasts, and Spotify.
Recent Articles from the Blog
With dropping temperatures and snow in Colorado, we're gearing up for winter and the upcoming holiday season. Enjoy this month's blog posts to help you manage leftovers and use up your fall veggies!
What's New

YouTube: We're adding more program tutorials to our YouTube channel! Check out the new Two-Minute Tuesday videos to learn about little known features of Plan to Eat.  
Annual Sale: Our annual sale is happening this month! Look out for the official announcement later this month, but mark your calendar for Nov 24th – 27th to save 50% on your annual subscription. 
Program Updates
As always, the development team is working hard to fix bugs and build new features for the mobile app and website!
Mobile App
We released app versions 3.1.3 and 3.1.4 in October. 
We added the ability to view Estimated Cost, Nutritional Score, and Total Cost for events on the planner.
We now fade previous events on the planner and made a few other UI tweaks.
We fixed a UI bug with the Manage Store Categories page on the Shop tab.
We fixed a bug that was removing a friend's recipe from the recipe book if a draft of that recipe was not saved.
We fixed a bug where the option to duplicate ingredients and notes was not working in Menus.
We fixed a bug with recipe scheduling in the planner.
We fixed a bug that could cause the app to crash when you were previously logged in, but aren't anymore.
We fixed a bug with the planner's drag and drop behavior in iOS 17.
We fixed a UI bug related to the keyboard appearing and dismissing on iOS.
We fixed a bug preventing people from manually adding recipes while offline.
We fixed a bug that disabled the account page when opening the account page from the account page.
If you have any questions, please contact our support team.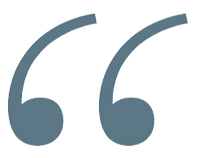 "A perfect tool for keeping recipies and planning my cooking and shopping. Simple and intuitive but lots of cool tools as well. Love the calendar integration and love sharing recipes so easily. I've used it for years now!"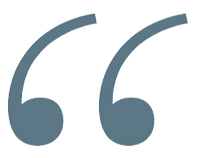 "I have come to rely on this app to manage meal prep on a daily basis. Even better, the planning function is great for scaling recipes for dinner parties, and I can look up what I served on previous occasions. The shopping list function is extremely helpful too."