While in NYC over the summer, and after days of indulgent meals, I enjoyed a gorgeous kale salad with roasted rainbow carrots, sheep's milk cheese, lemon vinaigrette and pepitas. I knew right away that I was going to play around with those ingredients and flavors, but make it into something cozy and heartwarming for cooler weather. A savory galette!
The deep, earthy colors of rainbow carrots and kale mimic the changing leaves and create a rustic vibe, so a freeform shape seems apropos. Underneath the vegetables is a layer of creamy cheese (three cheeses, in fact) scented with lemon and herbs. The pastry gets golden in the oven and has satisfying bits of crunch, but remains really flaky. It makes for a beautiful presentation, but is equally enjoyable to devour!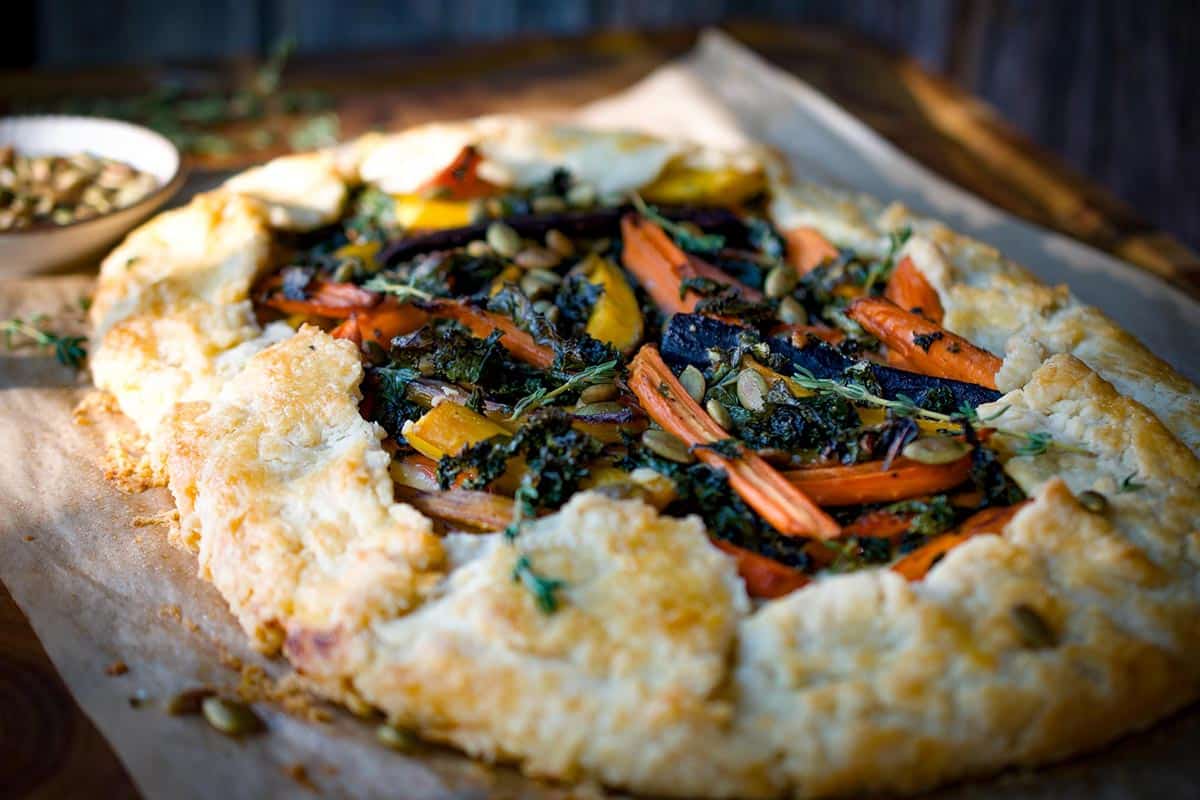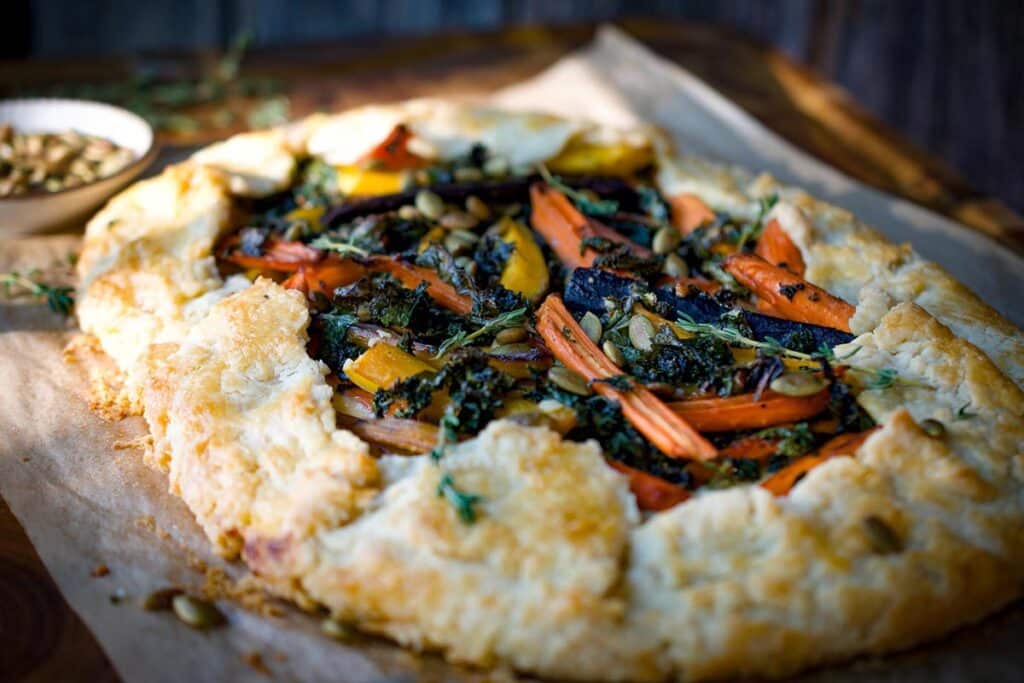 What is a Galette?
There are different types of galette depending on where you are, but in general, they are round pastries, cakes, or breads with some kind of filling. This version is akin to a pie, but no pie tin or mold is used. Instead, the edges of the pastry are folded over the filling to encase it, and it is baked directly on a baking sheet. There can also be sweet or savory galettes.
Ingredients For Carrot & Kale Galette
In addition to pantry staples like kosher salt, fresh cracked black pepper, and extra virgin olive oil, you'll need:
For the pastry

– all-purpose flour, sugar, unsalted butter, & ice cold water.

For the vegetables

– rainbow carrots, fresh garlic, & kale.

For the cheese filling

– fresh ricotta and goat cheeses, grated parmesan, a large egg, lemon zest & fresh thyme.

To finish things off

– a second egg (for an egg wash) & shelled pumpkin seeds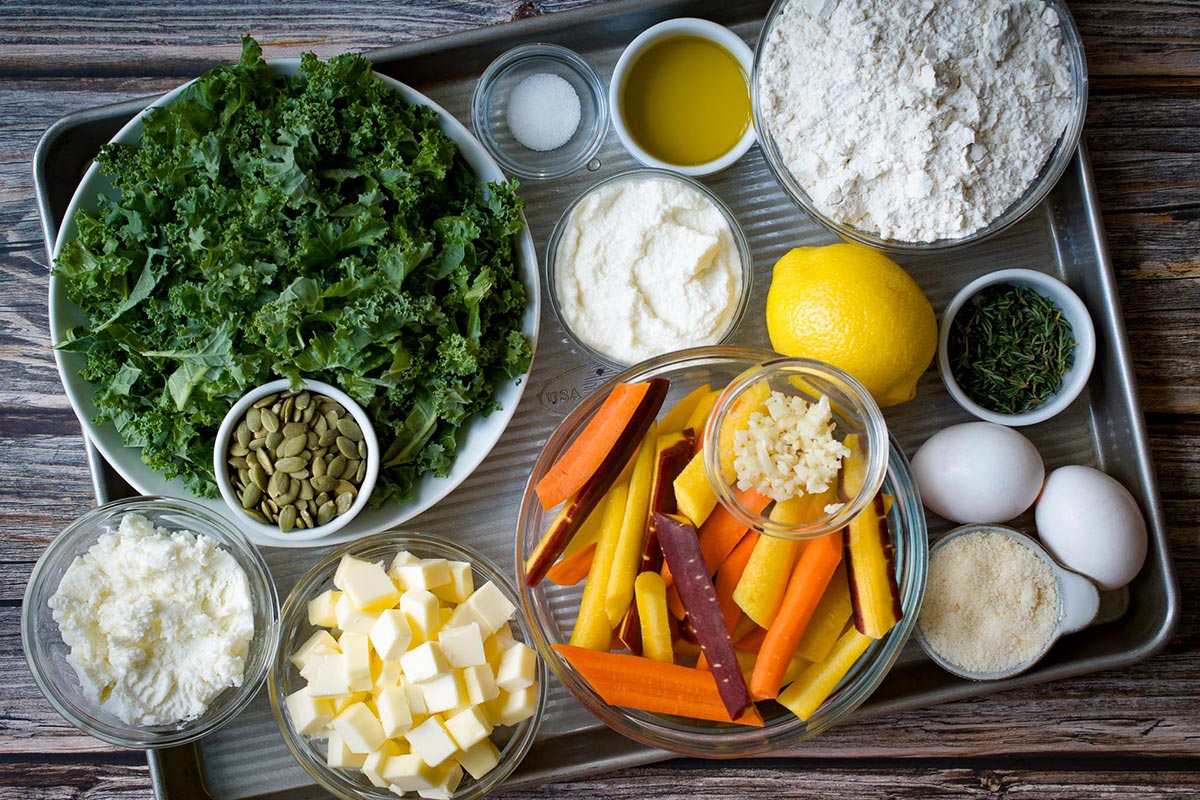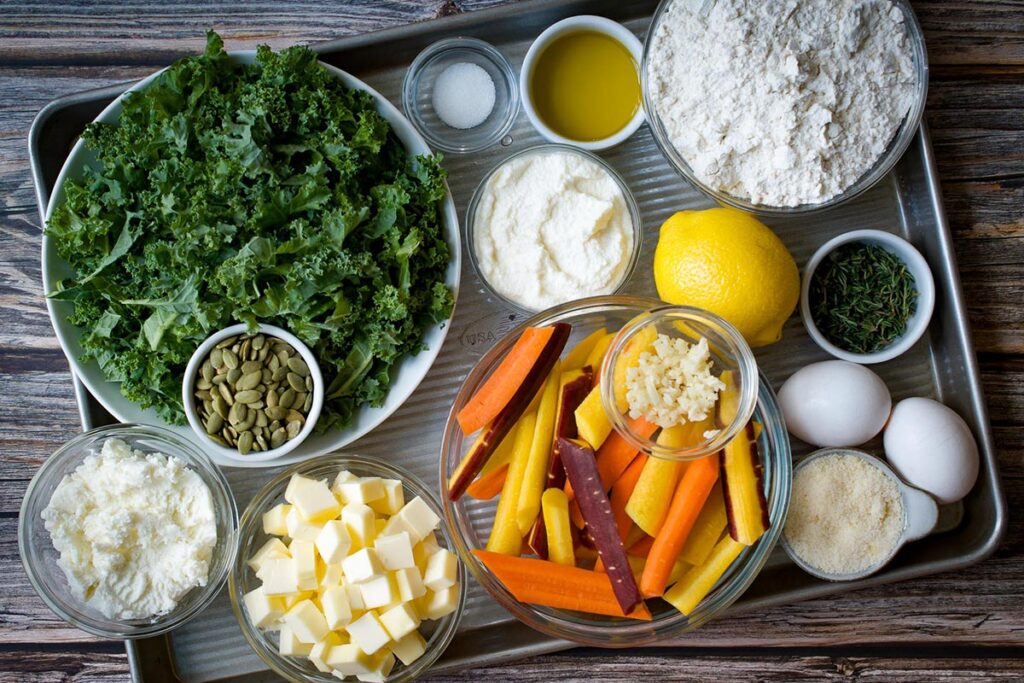 How to Make This Rustic Tart
Make the pastry – combine flour, salt & sugar in a large bowl. Toss cubes of cold butter with the flour mixture, then cut it in using a pastry blender or by hand, until the size of small peas. Slowly add ice cold water and stir to bring the dough together; squeeze some between your fingers to make sure it clumps together without falling apart. Wrap the dough tightly in plastic wrap and refrigerate for one hour.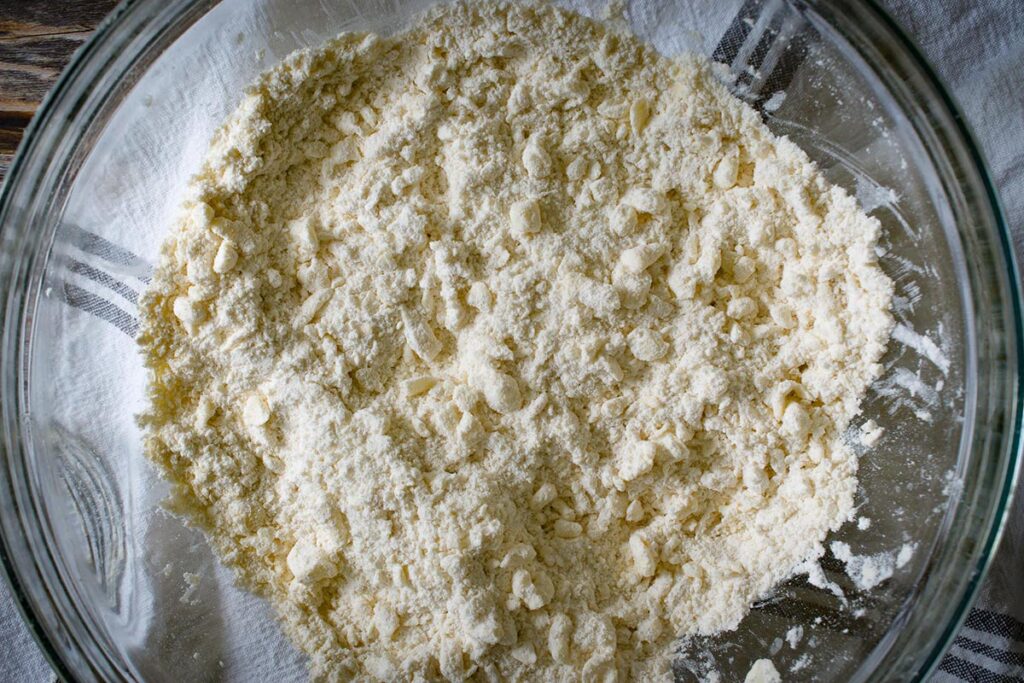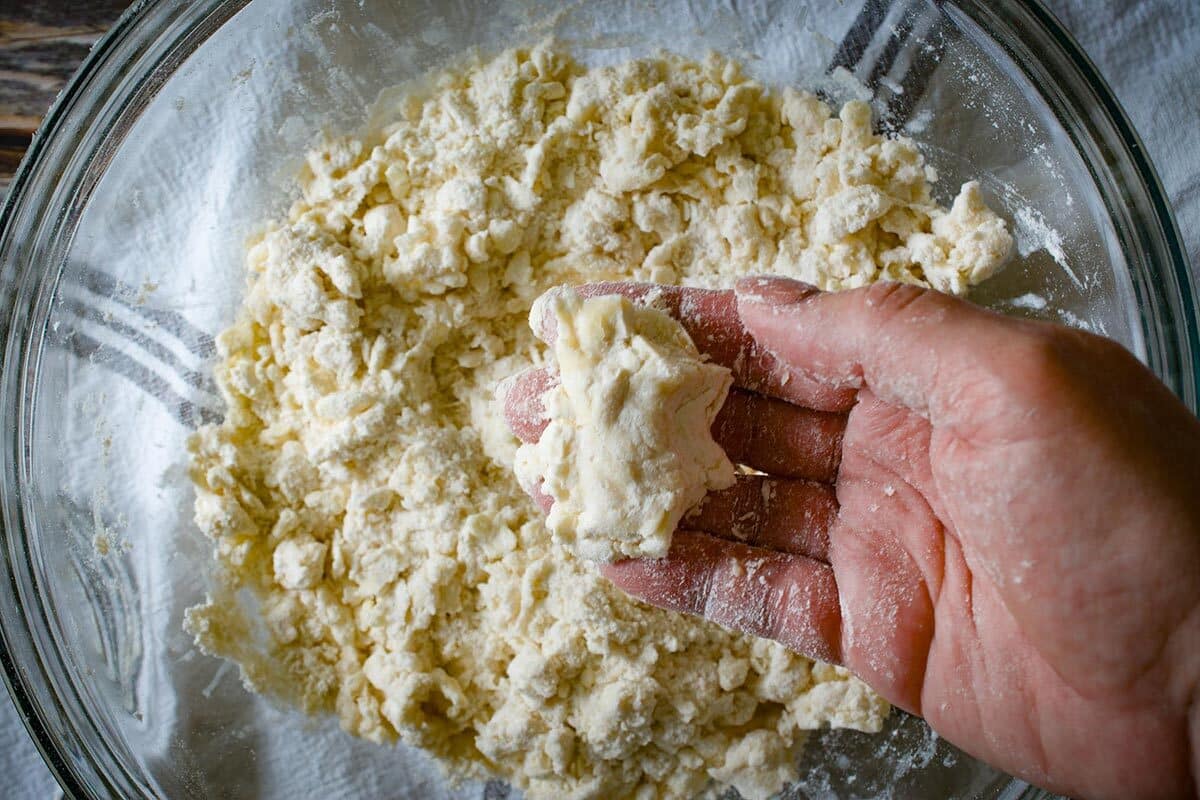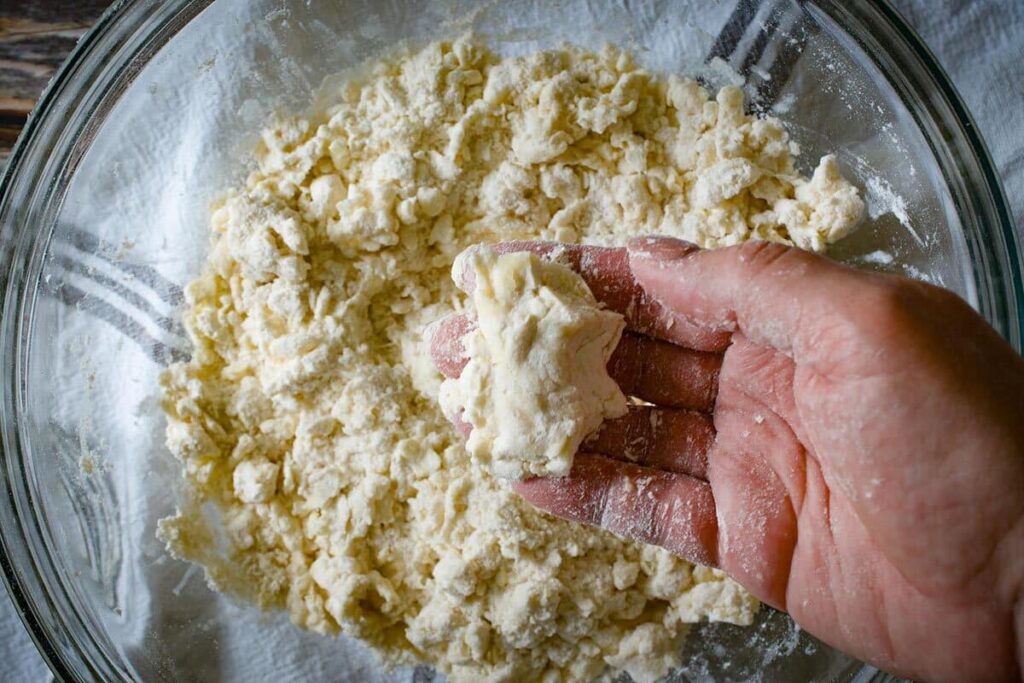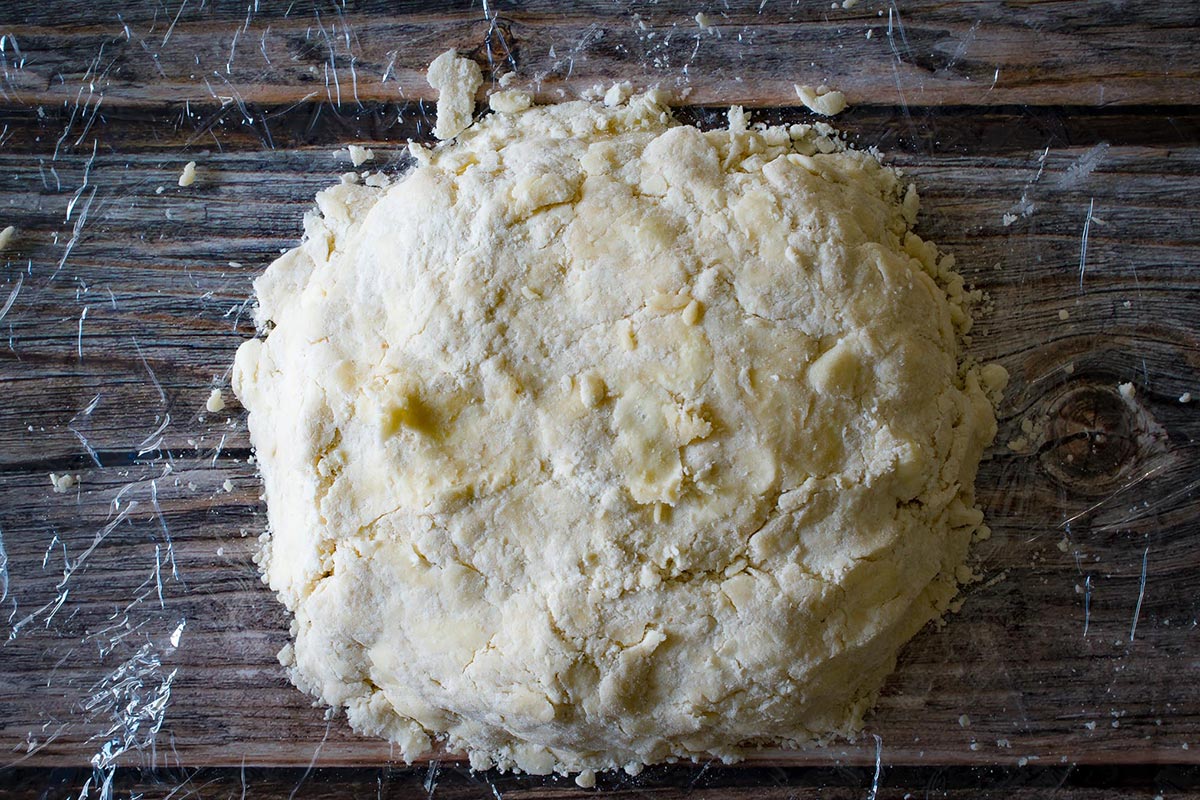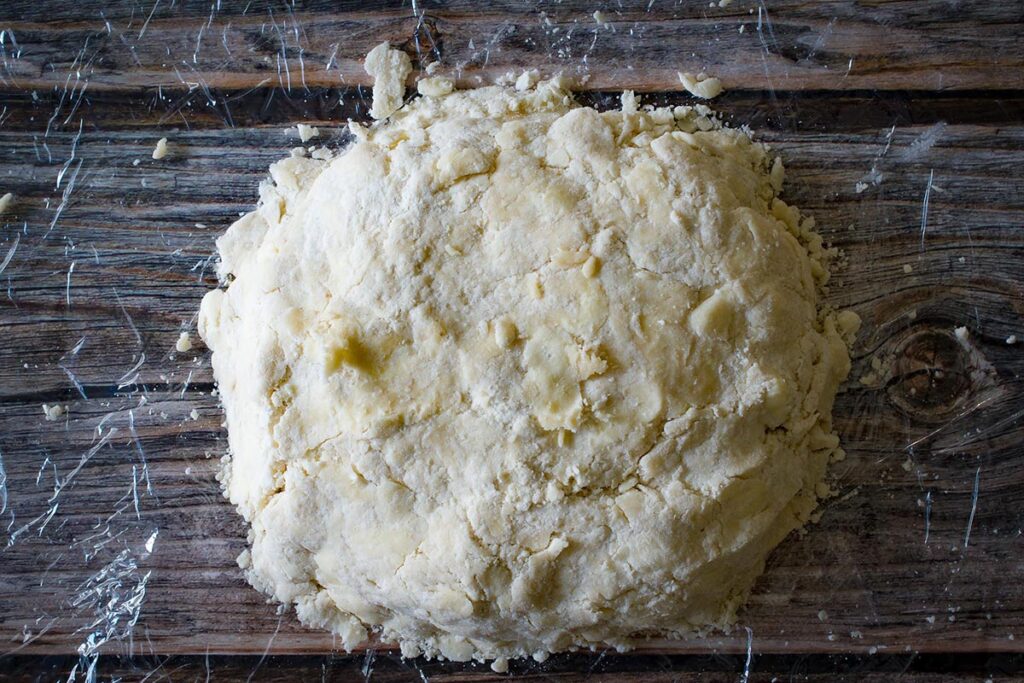 Sauté the vegetables – heat olive oil in a large skillet over medium heat. Cook the carrots in a single layer, turning occasionally. Add the kale and garlic and cook for a few more minutes until the kale is tender but not completely wilted. Set aside.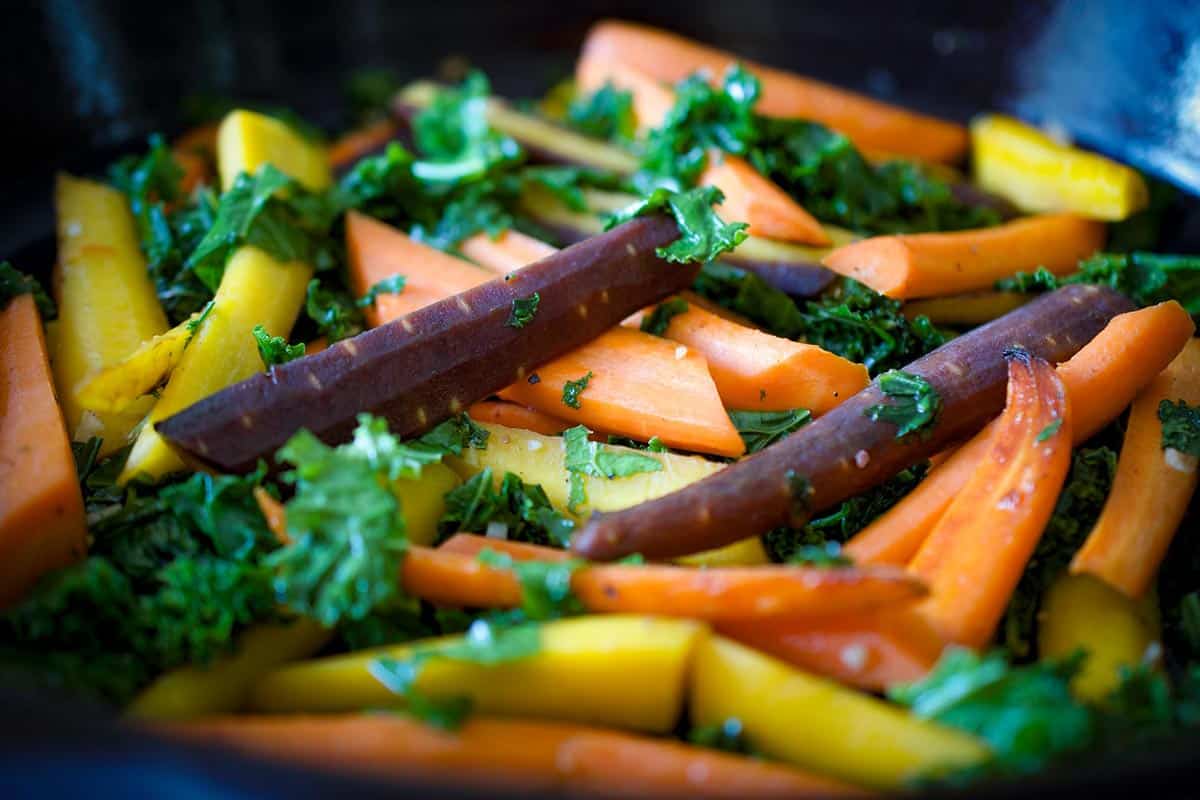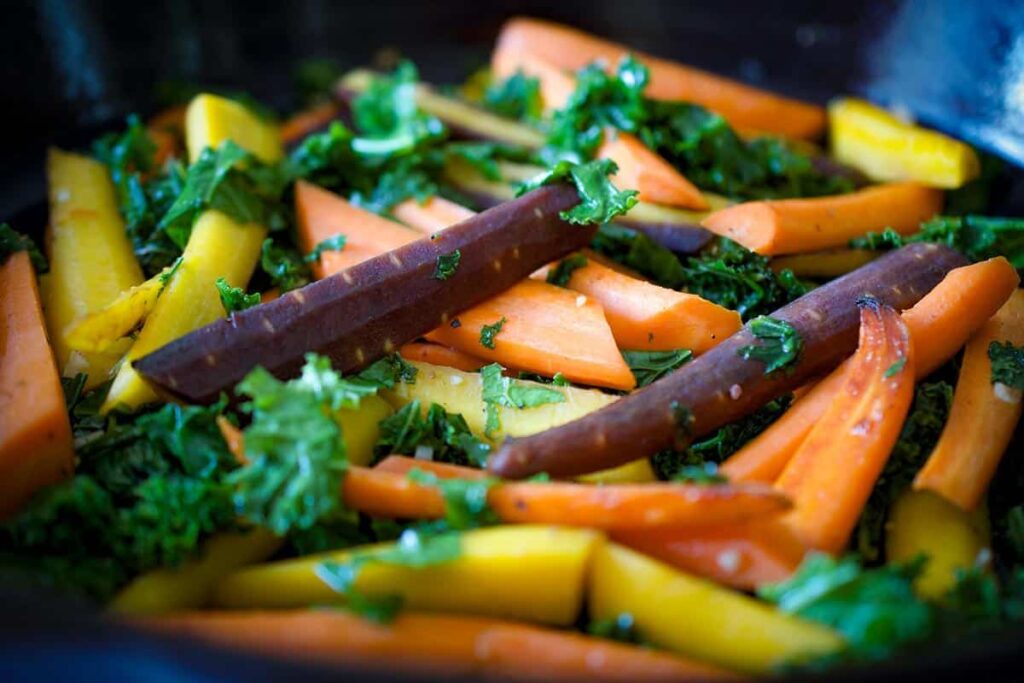 Make the cheese filling – in a medium mixing bowl, whisk together the three cheeses with an egg, lemon zest and fresh thyme until well combined. Set aside.
Roll out the pastry – generously flour a work surface and rolling pin. Transfer the pastry to the work surface and flour the top as well. Roll out the pastry dough into a large oval roughly the size of a half sheet pan. Roll the pastry around the rolling pin and transfer it to an upside-down rimmed baking sheet lined with parchment paper.
Assemble & bake – spread the cheese mixture over the center of the dough, leaving a 2-inch border. Top with the carrot & kale mixture. Fold the edges of the dough over the filling, making pleats as needed. Bake in a 400°F preheated oven for 35 to 40 minutes until the pastry is golden brown.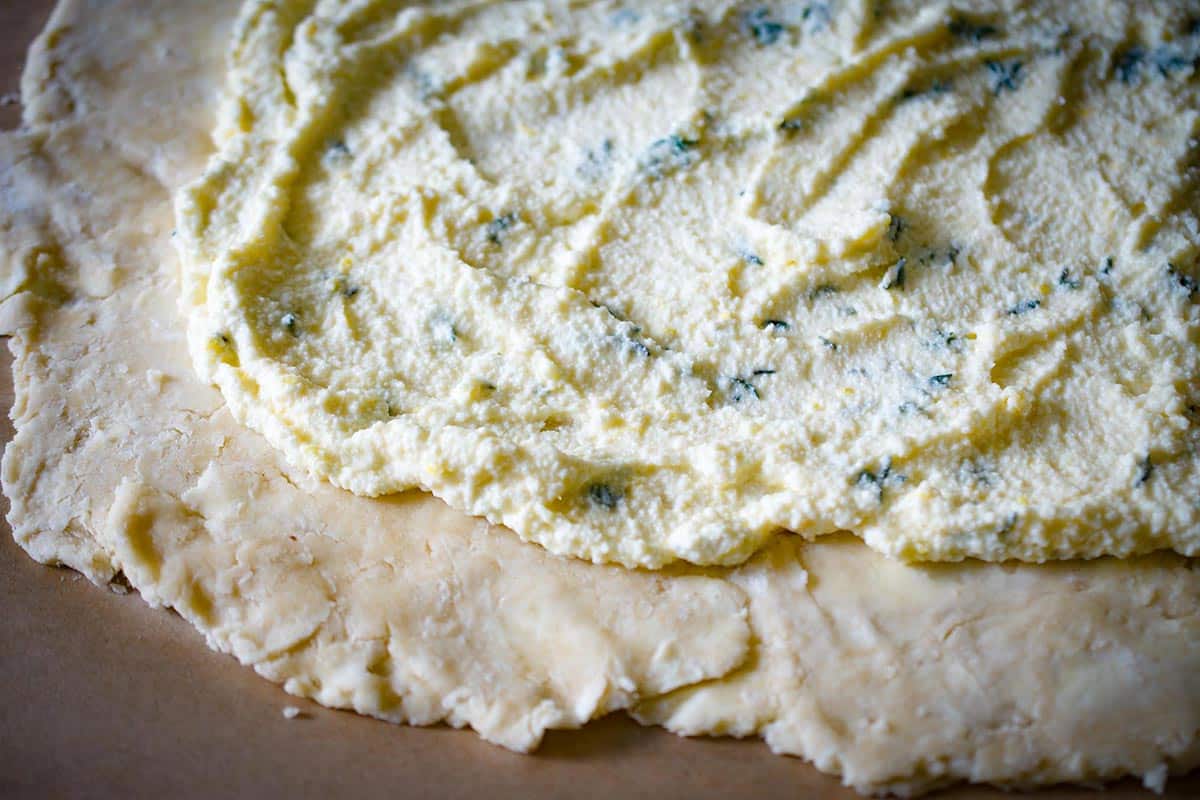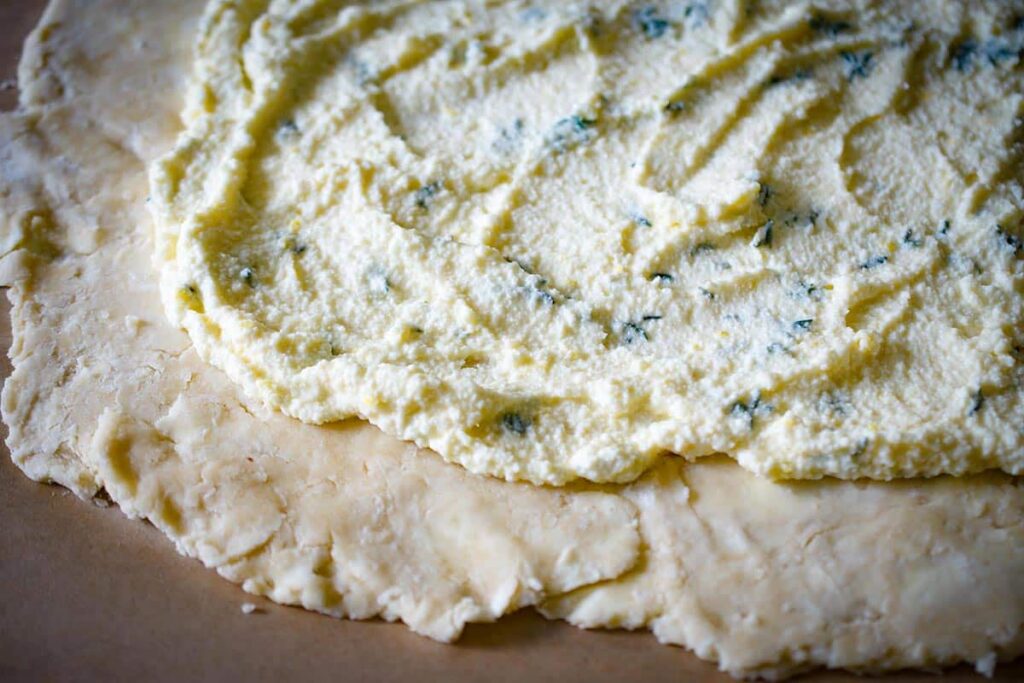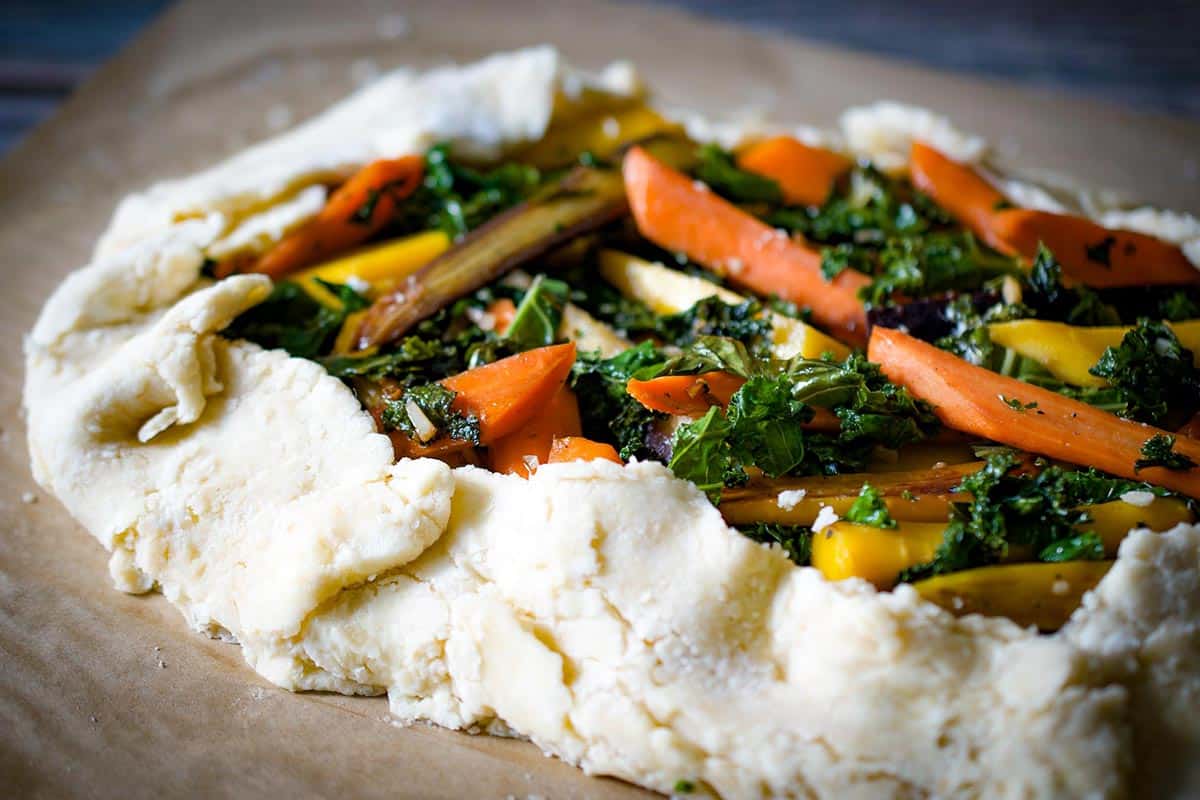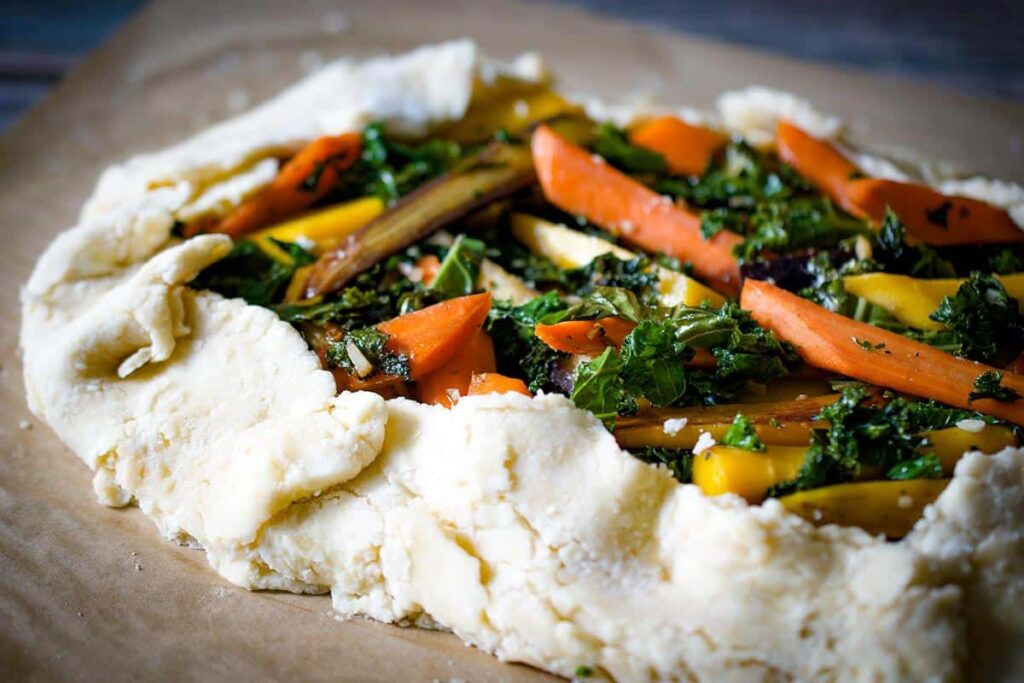 Toast the pumpkin seeds – place pumpkin seeds in a small dry skillet over medium heat. Toast for 2 to 3 minutes, stirring, until the seeds start to color and you hear a couple pop. Transfer to a bowl and toss with a small amount of oil and kosher salt. Garnish the galette with pumpkin seeds before serving.
Helpful Recipe Tips


Chilled butter

– to cube the butter, cut it lengthwise in half, flip it one-quarter turn and cut lengthwise in half again so you have four long pieces. Then cut into cubes starting at one short end. Place the butter back in the fridge while you're prepping other ingredients.

The pastry

– when making the pastry, remember that a few crumbly bits are ok. You can press or work them into the dough when rolling it out. It's better to have some crumbly bits than to have dough that is too saturated and sticky. You may notice that the edges begin to split as you roll it out. That's ok…you can pinch it back together, or cut errant pieces off and use them to patch other areas. It's a rustic tart, afterall!

Cutting carrots

– carrots are funny in that they come in all sizes and thicknesses. You may not need to cut the entire carrot in half lengthwise if one end is really narrow. Sometimes you might want to quarter the carrot if it's really thick. The important thing is that all the carrot pieces are roughly the same size. Also, if you want coin shapes instead, go for it.

Prepping kale

– no matter what variety you choose, you'll want to remove the tough center stems. I do this by hand, simply tearing the leaves away as close to the stem as possible. Once you've de-stemmed, roll the leafy parts up into a bundle and cut into thin slices.

Goat cheese

– allow the goat cheese to soften at room temperature so it blends well with the ricotta.

Storing leftovers

– place leftovers in an airtight container and store in the refrigerator for 2 to 3 days.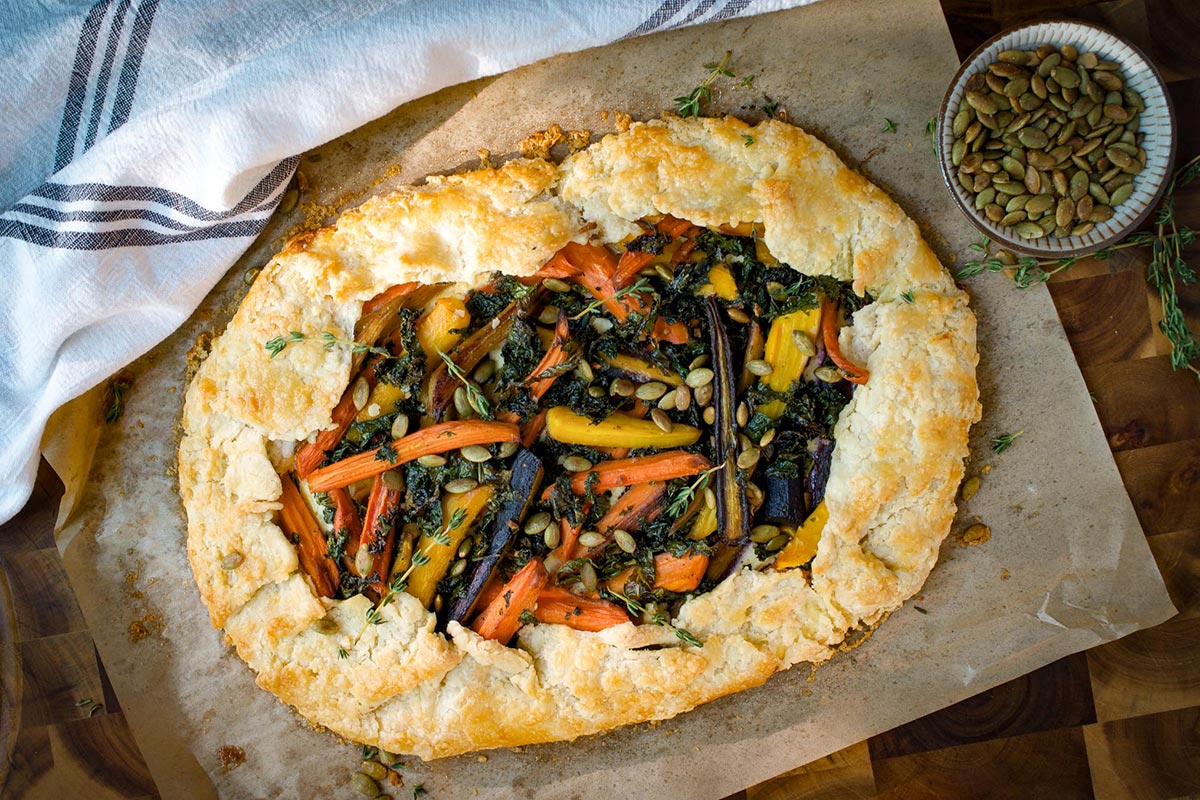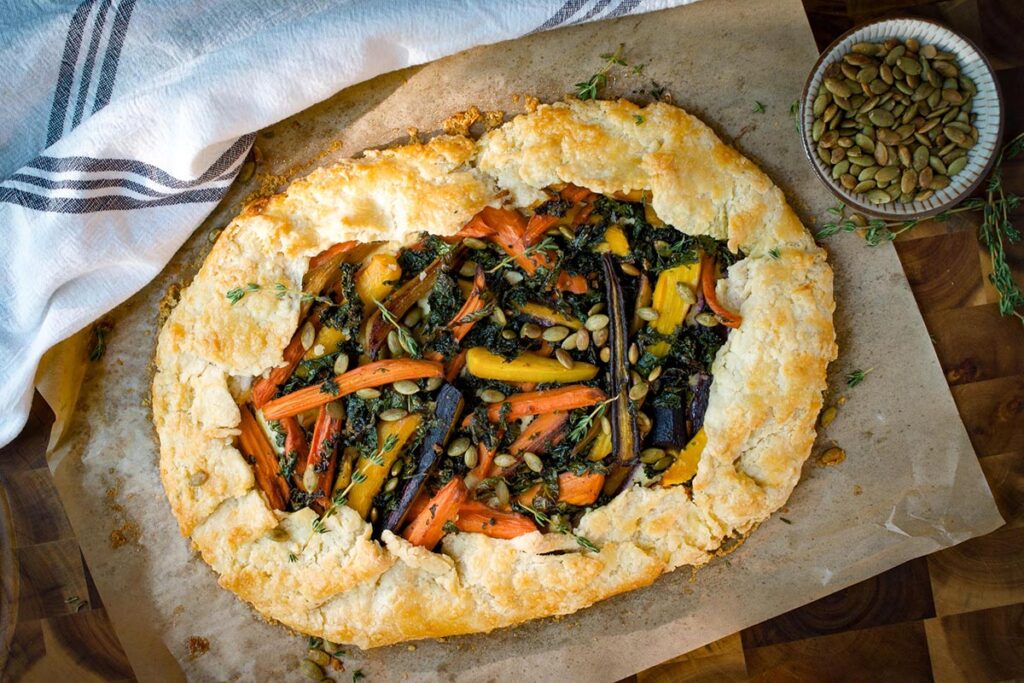 Customization Ideas
Once upon a time, I really disliked kale. You might, too. But, that's no reason to not indulge in this delicious savory galette. Here are a few ideas to turn it into your own culinary masterpiece:
Carrots

– try this with sweet potato instead. Or, if rainbow carrots aren't available, simply use regular orange carrots. Or, sometimes I can only find rainbow baby carrots…that works, too.

Kale

– I think this would be delish with other hearty leafy greens, like swiss chard, or halved brussels sprouts. If your carrots come whole, you can add the carrot tops into your greens.

Goat cheese

– this is pretty subtle in this recipe, but if you're not a fan of goat cheese, feta or boursin would both make good substitutions.

Pumpkin seeds

  – try it with toasted sunflower seeds or pine nuts instead.

Roasted vegetables

– turn any leftover roasted veggies into a filling.

Add onions

– sweeten things up with sautéed yellow or red onion.
Serving Suggestions
Rainbow Carrot and Kale Galette can be served as a vegetarian main dish with soup or salad on the side. It makes a colorful side dish for roasted meats, or serve it as an appetizer or first course. It's ideal for any meal…brunch, lunch or dinner.
This is a dish that not only pleases the eye with its vibrant colors but is also full of seasonal flavors and rustic charm. No matter how you decide to enjoy it, this galette offers a comforting and flavorful experience. With the flexibility to customize it to your liking, you can truly make it your own and wow your family.
Linda Feller has been a Plan to Eat superfan since 2013 and will whip out the app to share with anyone who expresses the least bit of interest. She is a recipe developer, food photographer and the gal behind Sip + Sanity, recipes for entertaining and celebrating. 
FB | Instagram | Pinterest: @sipandsanity
The prep time includes mise en place and chilling of the pastry. Cook time includes both stove top and baking components. However, several steps can be done concurrently for a shorter total time.
Source: Sip + Sanity | Linda Feller for Plan to Eat
Prep Time: 1 hr 52 min
Cook Time: 53 min
Total Time: 2 hr 45 min
Ingredients
2 cups

all purpose flour
1⁄2 tsp kosher salt
1⁄2 tsp sugar
1-1⁄2 sticks unsalted butter (12 tbsp) chilled, cut into 1/2-inch cubes

6-7 tbsp

ice cold water plus more as needed

2 tbsp

extra virgin olive oil

1 lb

rainbow carrots peel, halve lengthwise, cut into 4-5 inch pieces
Kosher salt & fresh cracked black pepper

2 cloves

garlic minced

3 cups, packed

kale (about 2.5 - 3 oz.) (Tuscan or curly) remove stems, chiffonade the leafy parts
1⁄2 cup ricotta cheese

4 oz

fresh goat cheese room temperature
1⁄4 cup grated parmesan

2 large

eggs divided

zest

one lemon

1 tbsp

fresh thyme leaves only

2 tbsp

raw pumpkin seeds shelled
Directions
In a large mixing bowl, whisk together the flour, salt, and sugar. Add the butter pieces and toss to coat. Use a pastry blender to cut in the butter until the pieces are the size of small peas. (Alternatively, work the butter into the flour with fingertips until you have a shaggy consistency.)
Sprinkle 4 tbsp of ice cold water over the flour mixture and toss with a fork. Continue adding water, one tablespoon at a time until the dough clumps together when you pinch some. (I usually end up using about 7 tbsp of the ice water.)
Gather the dough inside the bowl (there will still be some crumbly bits) and transfer to a large sheet of plastic wrap Flatten into a disk, wrap tightly and refrigerate for one hour.
Preheat the oven to 400°F. Turn a sheet pan upside down and line it parchment paper. (This will make it really easy to slide onto a cutting board after baking.)
Meanwhile, prepare the filling. Heat olive oil in a large skillet over medium heat. Add the carrots in a single layer; season with salt & pepper. Cook for 5 to 7 minutes, flipping once or twice. Stir in the kale & garlic, season again, and cook for an additional 3 minutes. Take it off the burner and set aside.
In a medium bowl, place ricotta, goat cheese, parmesan, one egg, lemon zest, thyme and several grinds of black pepper. Whisk together by hand or with a handheld mixer (with whisk or beater attachment).
Place the dough on a well floured work surface and dust the top with flour. Dust a rolling pin before rolling the dough into a large oval about the same size as a half-sheet pan. Transfer the dough to the upside-down, parchment lined pan.
Spread the cheese mixture over the dough leaving a 2-inch margin around the edges. Distribute the vegetables over the cheese. Fold the edges over the filling, creating pleats as you go. Whisk the remaining egg with a fork and brush it over the edges of the pastry.
Bake for 35 to 40 minutes until the carrots are very tender and the pastry is golden brown.
While the galette bakes, place the pumpkin seeds in a dry skillet and toast over medium heat until the surface of the seeds begins to color and you hear a couple pop (about 2 to 3 minutes); stir frequently to prevent burning. Remove them to a bowl, drizzle with the tiniest amount of olive oil and season to taste.
Allow the galette to cool for about 10 minutes. Sprinkle the pumpkin seeds over the galette. Transfer to a cutting board and cut into wedges.
Powered by