Last week, we shared three ways to navigate the holiday season with food allergies or restrictions. But sometimes going to other people's parties and finding new recipes aren't the most stressful part of the holiday season. Preparing for and planning allergen-friendly meals can be the toughest part of getting ready for a holiday.
Plan to Eat is uniquely designed to help you gather and plan recipes that will fit your needs during the holidays and any other time of year!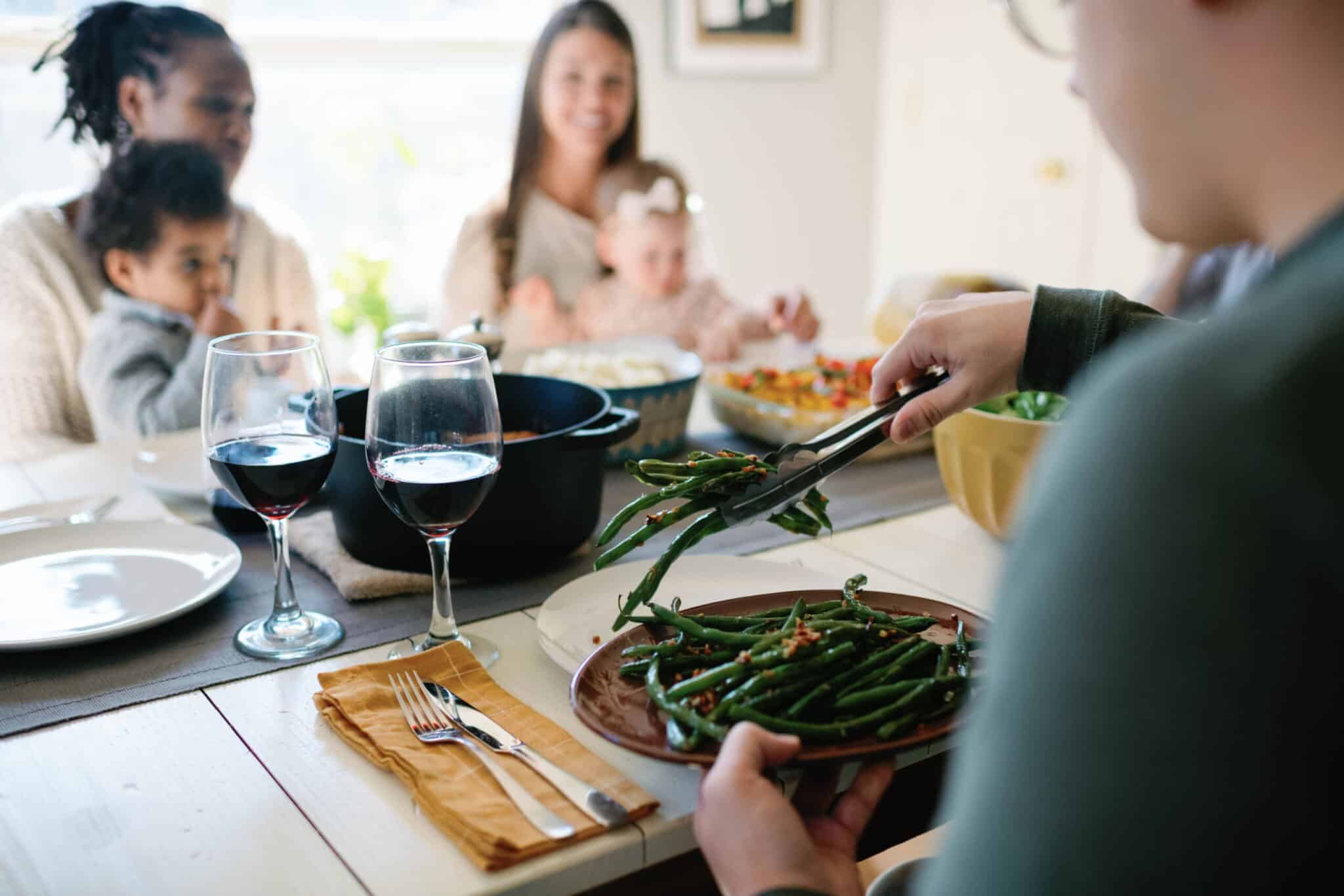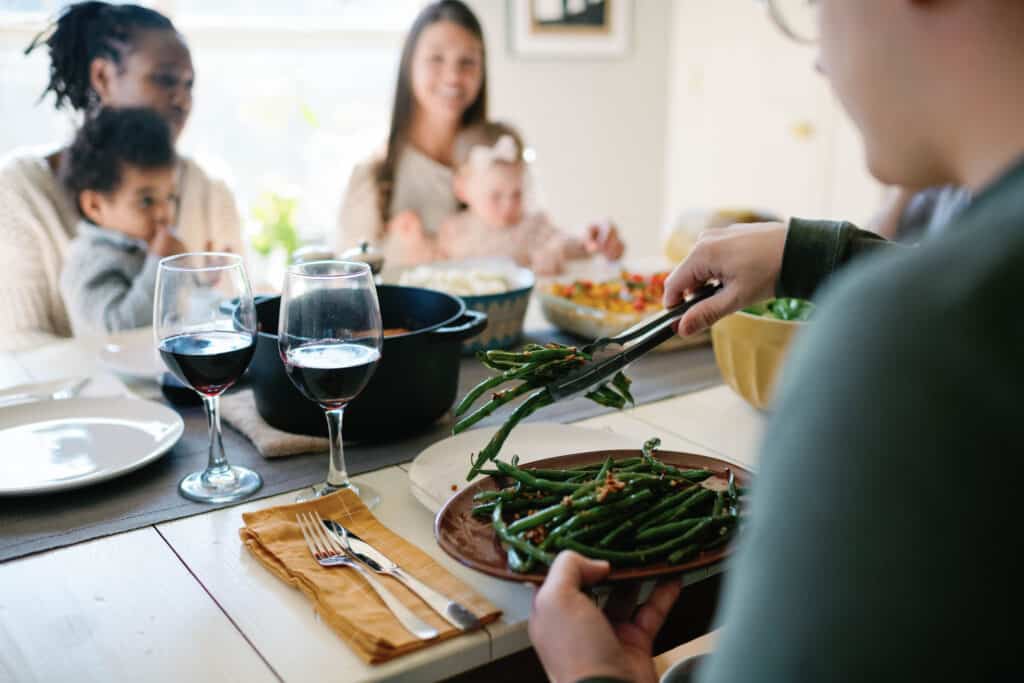 1. A recipe book curated for you, by you.
Your Recipe Book in Plan to Eat starts as a clean slate, so you don't have to sift through dozens of recipes to find the two or three that meet your needs. You get to choose what recipes to collect in your account and import them from websites all over the internet. You are the only one who knows what recipes work for you and your family, so start gathering old and new favorites! 
2. Holiday menus that fit your needs.
Pre-made holiday menus always look and sound yummy, but they aren't practical if you're working around dietary restrictions. Many holiday recipes have gluten, dairy, or nuts, so the "perfect" holiday menu is actually quite flawed. 
Since your Plan to Eat account is only filled with recipes that meet your dietary needs, you get to make custom holiday menus that work for you. You can also save your special meal plan to use again next year and plan for a holiday meal in seconds.  
If you are gluten and/or dairy free, add this Holiday Spiced Apple Cake to your upcoming menu! We partnered with Michelle from Unbound Wellness to get you an allergen-free twist on a classic holiday cake. Find the recipe for this allergen-friendly spiced cake and a conventional spiced cake recipe from our long-time baking blogger, Anna, at the bottom of this post!
3. A list that's consolidated and easy to shop from. 
With your holiday menu complete, your trip to the grocery store is easy-peasy with an auto-generated shopping list. The Shopping List in Plan to Eat is made directly from your planned recipes and ingredients and matching items will automatically merge to consolidate your list. You can go to the store (or send your pick-up order) knowing you will buy everything you need for your holiday meals!
With abundant online recipes and resources, we hope you'll enjoy a happy and healthy holiday season!
Find more recipes from Unbound Wellness here: https://unboundwellness.com/recipes/
Source: Unbound Wellness
Ingredients
1 1⁄2 cup almond flour
1⁄2 cup oat flour

2 tbsp

arrowroot starch

1 tsp

baking powder

1 tsp

ground cinnamon
1⁄2 tsp ground ginger
1⁄2 tsp nutmeg
1⁄2 tsp allspice

2

eggs whisked
1⁄3 cup coconut oil melted
1⁄3 cup coconut sugar
1⁄4 cup apple sauce
1⁄4 cup apple cider

Half

honeycrisp apple peeled and grated
1⁄3 cup organic powder sugar – optional
Directions
Preheat the oven to 350 F and generously grease an 8″ round cake pan with oil.
Combine the almond flour, oat flour, arrowroot starch, baking powder, and spice in a bowl and whisk well to combine.
Add the eggs, coconut oil, coconut sugar, apple sauce, and apple sauce to the dry ingredients and stir to combine. Fold in the grated apple until fully combined. The batter should be on the thicker side.
Add the batter to the cake pan and use a spatula to even out the batter.
Transfer to the oven and bake for 35 minutes, or until a toothpick comes out clean when inserted.
Carefully flip the cake onto a cooling rack and allow it to cool for 5-10 minutes before lightly dusting it with powdered sugar to serve.
Powered by

Source: The Little Blue Mixer
Ingredients
Cake
2 1⁄2 cups flour

2 teaspoons

baking powder

1 teaspoon

baking soda
1⁄2 teaspoon salt

2 teaspoons

ground cinnamon

1 teaspoon

ground ginger
1⁄2 teaspoon ground nutmeg
1⁄2 teaspoon ground cloves

2 cups

brown sugar

1 cup

vegetable oil

1 cup

unsweetened applesauce

4

eggs

2 teaspoons

vanilla
Salted Caramel Sauce
3⁄4 cup heavy whipping cream

1 cup

sugar

8 tablespoons

water

2 teaspoons

corn syrup

1 teaspoon

vanilla extract

1 teaspoon

salt
Salted Caramel Buttercream Glaze

3 tablespoons

unsalted butter softened
1 1⁄2 cups powdered sugar
1⁄2 cup + 1 tablespoon caramel sauce
Directions
Grease and lightly flour the bundt pan, making sure to get in all corners and crevices. Preheat oven to 350 degrees.
In a mixing bowl, whisk together the flour, baking powder, baking soda, salt, ground cinnamon, ground ginger, ground nutmeg, and ground cloves.
In a separate mixing bowl, whisk together the brown sugar, vegetable oil, unsweetened applesauce, eggs, and vanilla.
Create a well in the center of the dry ingredients. Pour the wet ingredients into the dry and slowly whisk to combine.
Pour the batter into the greased and floured bundt pan and bake at 350 for 45-50 minutes.
Once ready, remove the cake from the oven and let cool on a cooling rack for 10 minutes. Then, place a cooling rack on top of the cake, flip both over, and slowly lift the bundt pan to remove the cake.
Let the cake cool completely before frosting.
Salted Caramel Sauce:
Warm the heavy cream in the microwave for about a minute and then set aside.
In a heavy-bottomed saucepan over medium heat, combine the sugar, water, and corn syrup. Stir just until the sugar is dissolved and then do not stir again. Stirring could cause the mixture to crystallize, ruining the caramel. Patiently wait and keep watch!
When the mixture begins to turn amber in color, remove from the heat and slowly and carefully stir in the heavy cream. The cream will cause the mixture to boil more, this is normal.
Stir in the vanilla and salt.
Let cool completely before using.
Salted Caramel Glaze:
Using a mixer, cream the softened unsalted butter until smooth.
Alternate mixing in powdered sugar and caramel sauce.
The final mixture should be slightly runny so that it can glaze down the sides of the cake.
Powered by