Summer can be a season of inconsistency when it comes to meal planning. Between vacations, camping trips, and school being out our schedules aren't always predictable. As the summer winds down and your schedule starts to pick back up, we want to help you get back on track with meal planning. 
We're spending the next four weeks helping you get back on the meal planning wagon with weekly meal planning tips, plus weekly giveaways through Instagram! You can find more information about this week's giveaway below. 
Weekly Meal Planning Tip: Get Organized!
When your meals get off track it's easy to get disorganized. Your pantry, cupboards, fridge, and freezer have been picked through and pushed around for a couple months. Now is the time to reorganize your food storage and take inventory of what you have or need to replenish. We talked about organizing our food storage in Episode #21 of The Plan to Eat Podcast and here are a few of our takeaways:
We recommend setting aside a solid chunk of time for clean out and organization because it may take longer than you think!
An organized pantry, fridge, and freezer will help you create new meal plans. When you know what you have on-hand, you can add recipes to your meal plan faster and spend less time searching for ingredients. 
You'll save money at the grocery store! Creating meal plans around items you already have reduces your immediate spending. 
You can take inventory, so you know what you're missing and what needs to be restocked. We recommend filling up your Staples List with all the items you currently have at home to keep track of what you like to keep on hand and then quickly add anything to your Shopping List when you run out. 
Getting organized is an overlooked step in the meal planning process, but it's beneficial for planning inspiration, using up forgotten food, and creating peace of mind. We hope you feel inspired to get organized this week to make planning ahead easier!
Next week, we will give some practical tips for creating your meal plans. 
Week #1 Giveaway: The Live Well Planned Back to School Mini Cohort + 1 Year Subscription to Plan to Eat
This week we are partnering with MacKenzie Koppa of the Live Well Anyway Podcast. MacKenzie Koppa is a podcaster, voice actor, and personal planning coach who helps women create a roadmap to overcome the overwhelm in their lives. You can find her podcast, Live Well Anyway, anywhere you listen to podcasts, and her YouTube Channel at youtube.com/mackenziekoppa.
MacKenzie is giving away a spot in her Back to School Mini Cohort!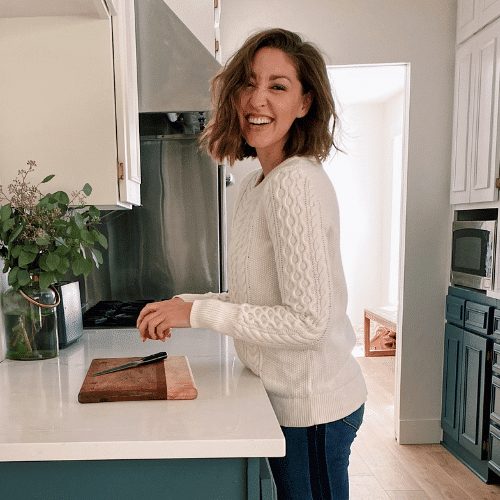 Back to School doesn't have to be chaotic and overwhelming! Join MacKenzie Koppa and a group of other ladies as she personally walks you through a two-week program to get a handle on your calendar, routines, supplies, and even prepping your car for all the back to school running around and waiting for kids at activities. MacKenzie will help arm you with the tools, processes, and accountability to get the planning and prep-work done in order to make this your most successful back to school season yet!
In addition to the spot in MacKenzie's cohort, the winner will also get a free one year subscription of Plan to Eat!
To enter the giveaway, head over to this Instagram post and follow the instructions in the caption for how to enter.
This giveaway is only available through Instagram and you must be 18+ to enter.