"I heard what I feel is one of the best pieces of parenting advice ever just a couple of weeks ago…I reserve the right to have been wrong in the past." – Katie Kimball, Episode #20 of The Plan to Eat Podcast
We've spent a lot of time this month talking to parents about getting kids in the kitchen and eating behaviors. We interviewed Katie Kimball, an expert on child eating and cooking behavior, on how to get kids more involved in the kitchen. Plus, we had our first customer Q&A featuring Katie to answer real life questions about picky eating and fostering positive relationships with food and people. 
We also invited Debbie Brosnan back on the podcast to talk about feeding teenagers and dealing with hard stages of parenting. 
On the blog, we featured two kid-friendly recipes: Lemon & Blueberry Gooey Butter Cupcakes from Linda and a Homemade Fruit Pizza recipe from Anna.
Below is a recap of a few things we learned this month, to give parents some meal time advice and a few "hacks" to try with your kids.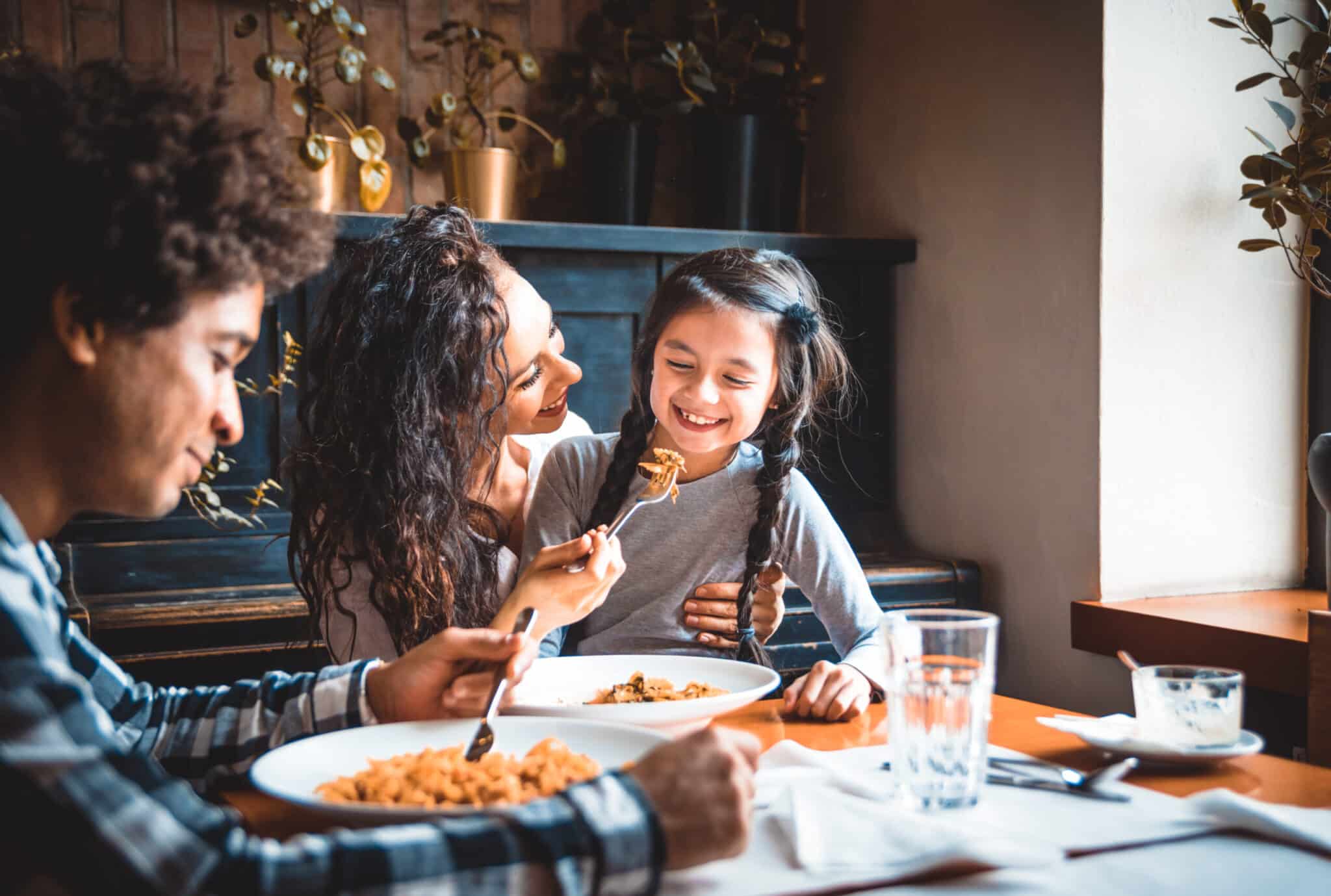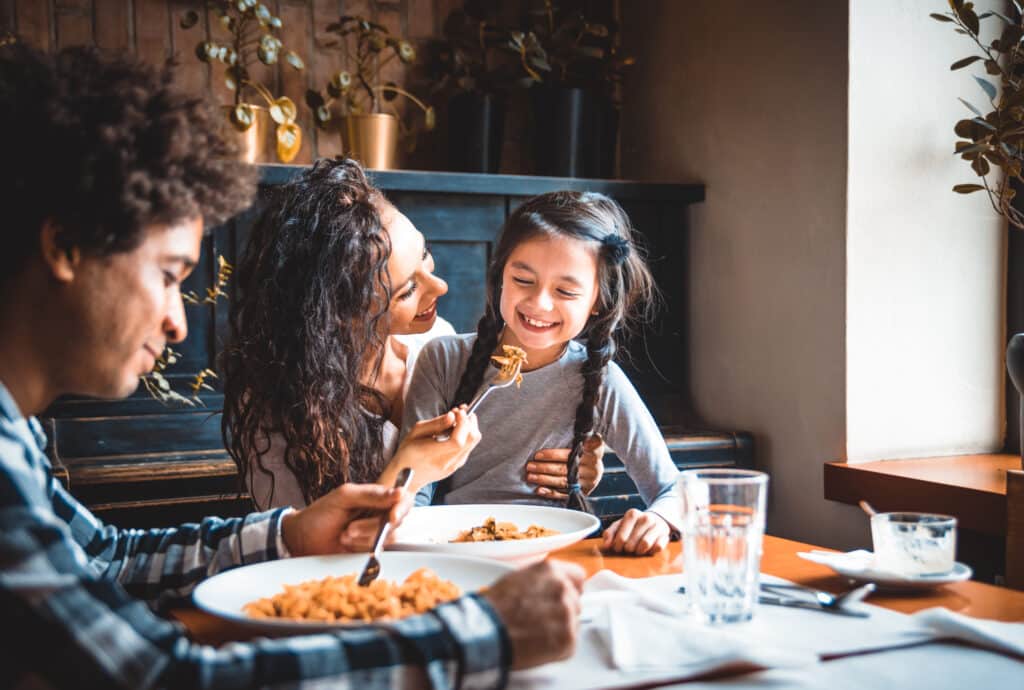 For littles: 
Be conscious of snacking.
Offering too many snacks to your kids can result in less appetite at meal times, or meal time avoidance if they are expecting snacks. You can try making snacks more nutritious, cutting back on what's offered, or making snack time an actual meal if your kids are consistently hungry earlier. 
Expose your kids to food more than once!
There's not a magic number of times you need to try a food before you enjoy it, but exposing your kids to a food multiple times will encourage them to eat it. And exposure doesn't have to mean tasting! Allow your kids to poke and touch the food they are unfamiliar with, to build their comfort level with that food. 
Give kids the choice of what to eat (within parameters) and hold your ground. 
As the parent, you get to decide what is served, but if you are working with a selective eater you can give them a choice of what's available. Give them a small choice based on the parameters of what you would prefer them to eat. And hold your ground if they complain or ask for sweets and snacks (listen to our customer Q&A with Katie for more tips on this!). 
For teens and preteens: 
Schedule family meals a couple days a week. 
Teenagers want their independence, but there can still be days when they need to spend time with the family. If you have set days for family meals, your kids can make plans with friends when there's not a family meal scheduled! Selecting a couple meal times for family preserves your quality time together, and also gives your teens some freedom.
Have patience. 
The teen years present new and different challenges than the younger years. Your babies are trying to grow up and become adults. You can't control your teenager's every decision and they need to grow up through their own learning processes (be sure to listen to Debbie's interview for some comfort that you're not alone in this!). 
For kids of all ages: 
Get your kids involved in the cooking process.
And the meal planning process! Let them choose a meal they will help prepare to get them excited to eat and cook. Even toddlers can help cook and prepare food in small ways. Not sure where to start? Kids Cook Real Food has video lessons and cooking classes for kids of all ages!  
Katie Kimball said on the podcast, "The more we know the better we can do, right?" We learned so much this month on how to help kids explore and grow through food and cooking and we hope you did too!