All life-changing habits, whether it be budgeting, exercising, or meal planning, have their misconceptions. And that's probably because there are many ways to understand and implement these habits into your life. Someone tells you about their experience and it influences your idea of that habit. Or you try it yourself and form opinions about whether or not it's something worthwhile.
Today, I'd like to shine a light on some of the most common misconceptions we see about meal planning. If you've tried meal planning in the past and it didn't work for you, or you have simply decided not to be a meal planner, it might be because of one of these ideas. I'd like to try and flip the script, to show you meal planning from another angle!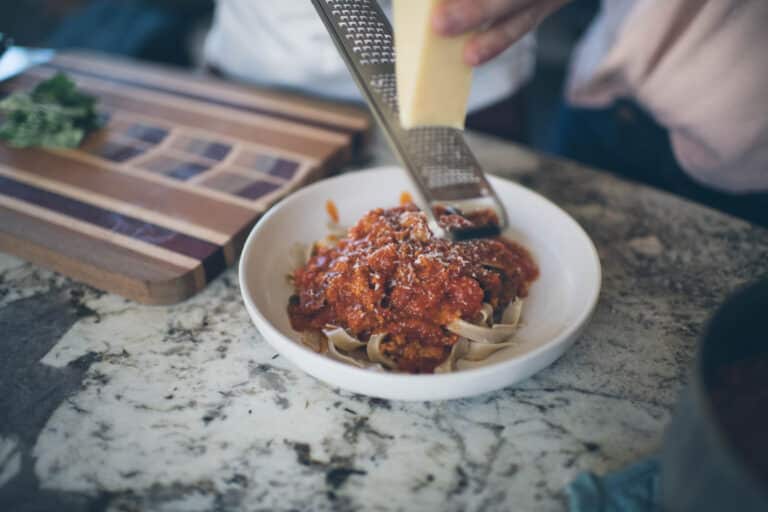 Meal planning means eating the same recipes, or leftovers, on repeat.
Meal planning does not have to be the same chicken and rice or ham sandwiches day after day and week after week. In fact, when you don't meal plan, you're more likely to buy the foods you "know you like" and then end up with reruns of the same recipes and flavors. 
Meal planning gives you more recipe variety because you plan ahead and then buy the items you need for your recipes! The process of planning ahead can prevent you from eating the same meals over and over because you are intentionally picking recipes that add variety to your week. 
It takes a lot of time to plan ahead.
Yes, meal planning can be time consuming if you're sifting through cookbooks and handwriting a shopping list each week. However, when you use the right tools, meal planning is simple and efficient!
A program like Plan to Eat gives you all the tools you need to create quick and enjoyable meal plans. Your recipe book is a collection of the recipes your family likes, so you're not wasting time looking for recipes or trying to remember who likes what. You can quickly plan recipes on your calendar, or reuse old meal plans when you're in a pinch. And then forget handwriting your list – Plan to Eat's shopping list is automatically generated from your meal plan! Not only that, but the list is fully customizable, so you can add anything else you need and not forget a single thing at the grocery store. 
You have to use the recipes a program gives you.
Many meal planning apps give you a weekly list of recipes to choose from and then you're stuck. If you have picky eaters, food allergies, or simply don't like your choices, then your predefined meal plan doesn't work for you!
In Plan to Eat, you gather your own recipes! These can be family favorites, allergen friendly, grandma's secret recipes, and whatever else you want! Once you add a recipe to your account, you can then use tags and categories to organize your recipe book however you like.
You have to be organized to meal plan.
Perhaps you haven't given meal planning a shot because you know (in your heart and soul) that you're not an "organizer". You look at your peers with their notebooks, planners, calendars, and lists and think: "That will never be me!". Not being a natural planner or organizer, doesn't mean meal planning is off the table for you! When all your meal planning tools are on one platform, it means YOU don't have to be organized because everything is already organized for you.
When you use a digital meal planning tool (like Plan to Eat!) you don't have to keep track of your favorite recipes, your weekly meal plan, or even your shopping list! All of those parts live within the Plan to Eat app and can go with you wherever you go. You don't have to be flustered by cluttered cookbooks since your recipes live in the program, available to you at anytime. And you'll never misplace your shopping list again, or leave it at home, because it's already on your phone! 
Don't let a lack of organization keep you from becoming a meal planner!
As a final note, meal planning also doesn't have to be complicated or mentally draining! It can be as simple as you'd like and will actually save you some brain space, as evidenced by one of our customers:
"The amount of energy it took each day to decide what I was going to cook was a lot, something I didn't realize until it was gone."
Happy Planning!