This month we've been given an exciting opportunity to partner with You Need a Budget. You Need a Budget is finance software that helps you manage and gain control of your money. This program offers a web version and an app, so you can use it anywhere. Let's jump right in!
You Need a Budget operates within Four Rules. We found these rules helpful to keep in mind while using their program to budget.
The Four Rules:
1: Give every dollar a job (instead of spending without a plan)
2: Embrace your true expenses (AKA budget for large expenses)
3: Roll with the punches (be able to adjust your finances when something costs more than expected, but not overspending – just adjusting your budget to accommodate the spend)
4: Age your money (AKA stop living paycheck to paycheck)
Getting Started
You start with the money you have right now and give it a "job," no need to start with your next paycheck to get started budgeting. Making the budget is simple, you can either connect a bank account or input your current bank balance to know what money you're starting with. Then create and reorder the categories to fit your lifestyle and enter in how much you need and want to budget for each category. Remember, this is based on your current bank balance, not on your month as a whole.
You Need A Budget is a different format than either of us have used before for budgeting. For two people who have experience with QuickBooks and Quicken, this budgeting format was a bit of a learning curve. 
YNAB is proactive budgeting: You take the money you have now and give each dollar a place in your budget. Then you make further transactions based on the "jobs" you gave your money. 
Other programs feel more like reactive budgeting: You look at your previous spending and adjust how you're going to spend money based on previous transactions. 
The YNAB method has proven effective, but it took a bit of time for us to adjust to the new way of budgeting.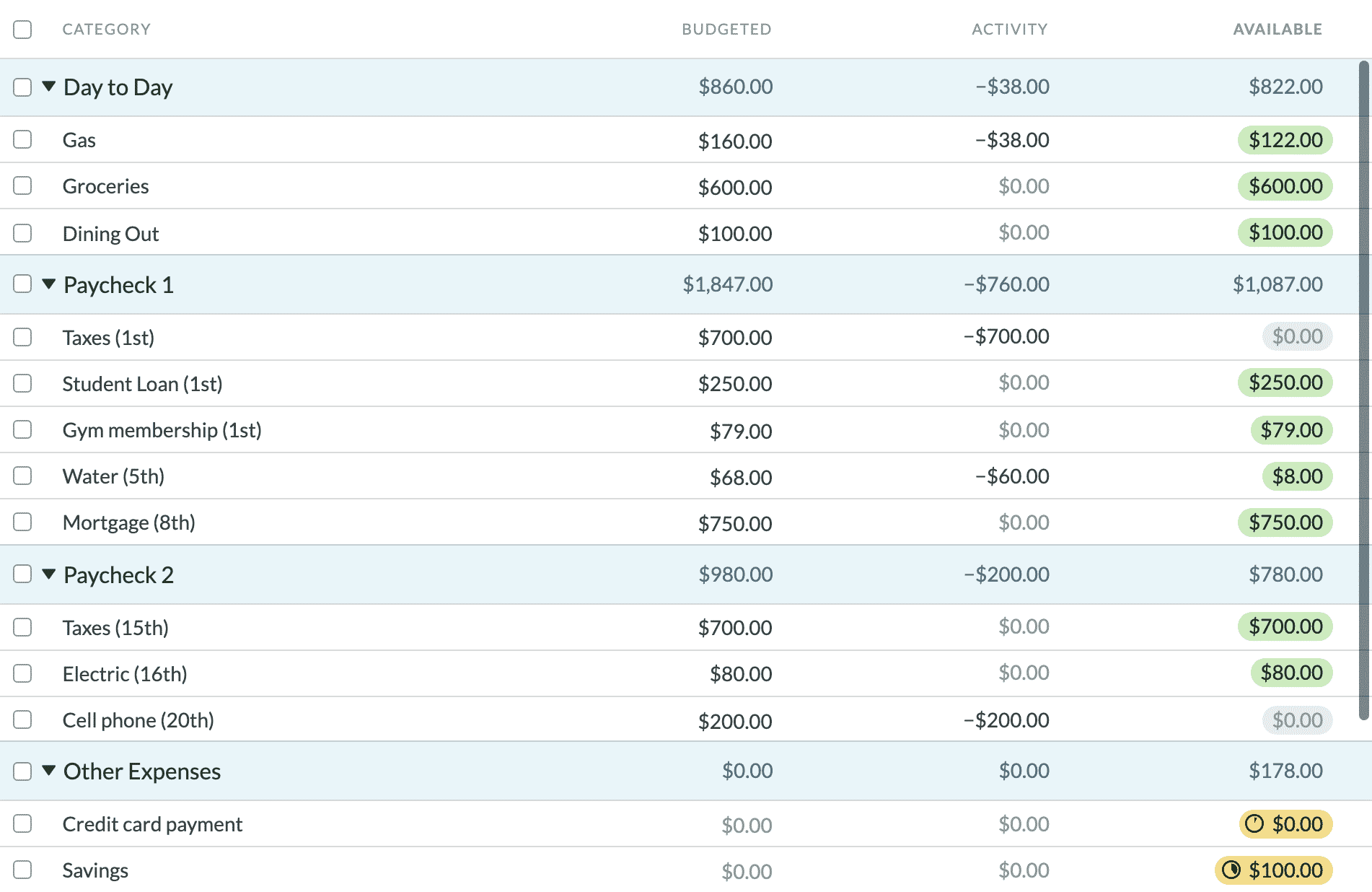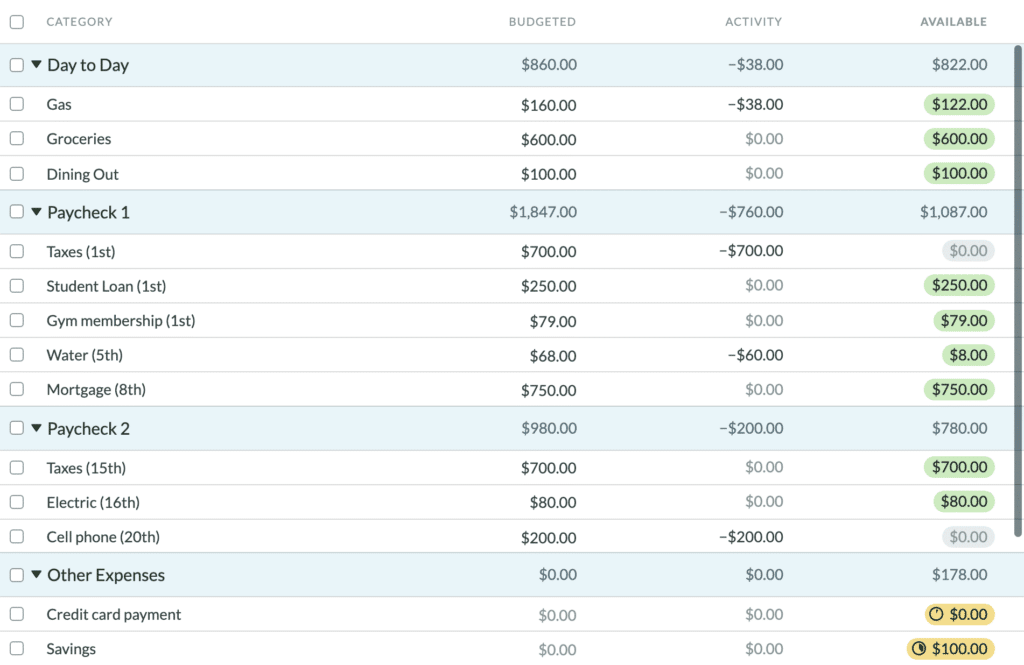 The You Need a Budget App
We liked using the app because it was easy to enter in our transactions on the spot. Rather than saving all our receipts and logging in at the end of the day, we simply opened our app in the store, tapped on a category, and added in our spending. The app then updated us on how much money we had left in that category from our budget!
The app was also helpful to look at and remind us what we budgeted for in each category, like groceries, to keep us from overspending. We could simply check in the app and then decide if we really needed those fancy cheeses this time or not.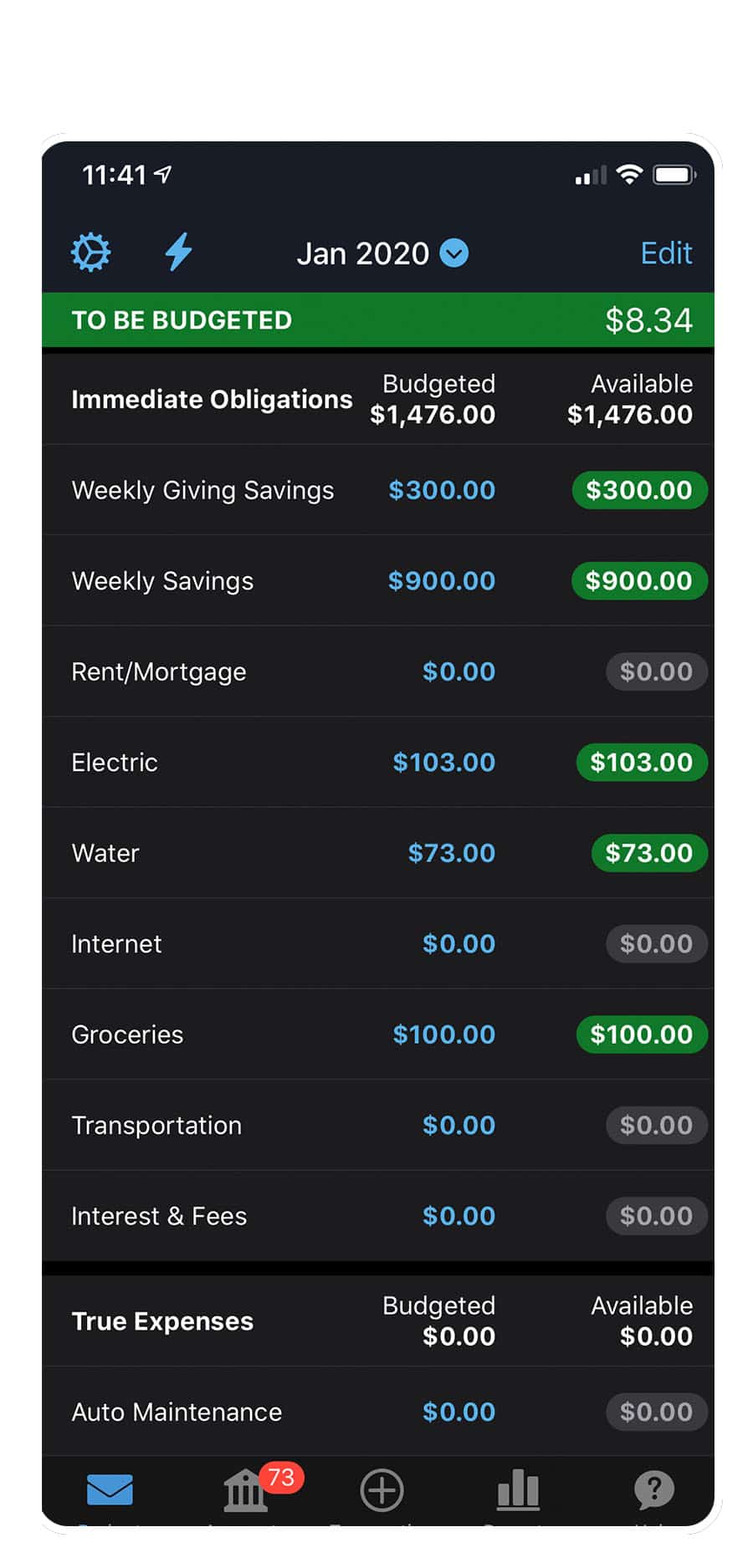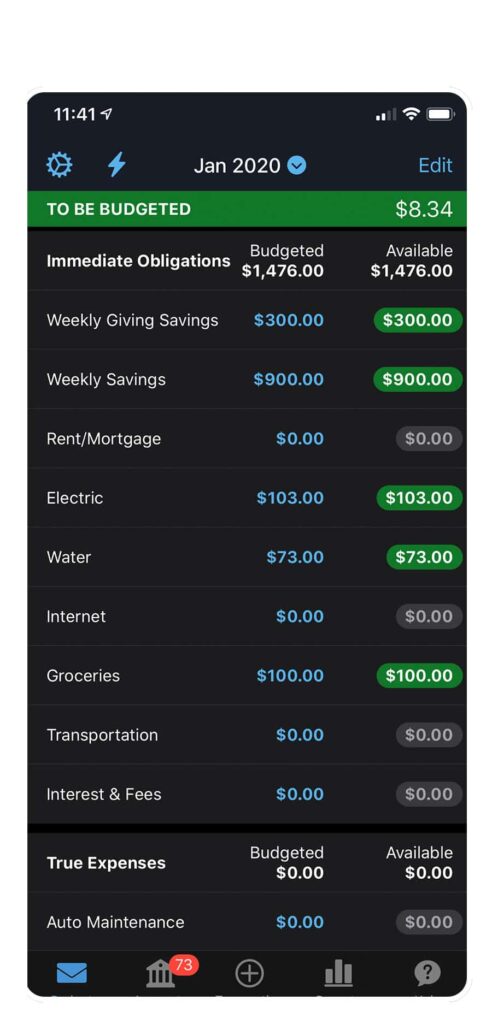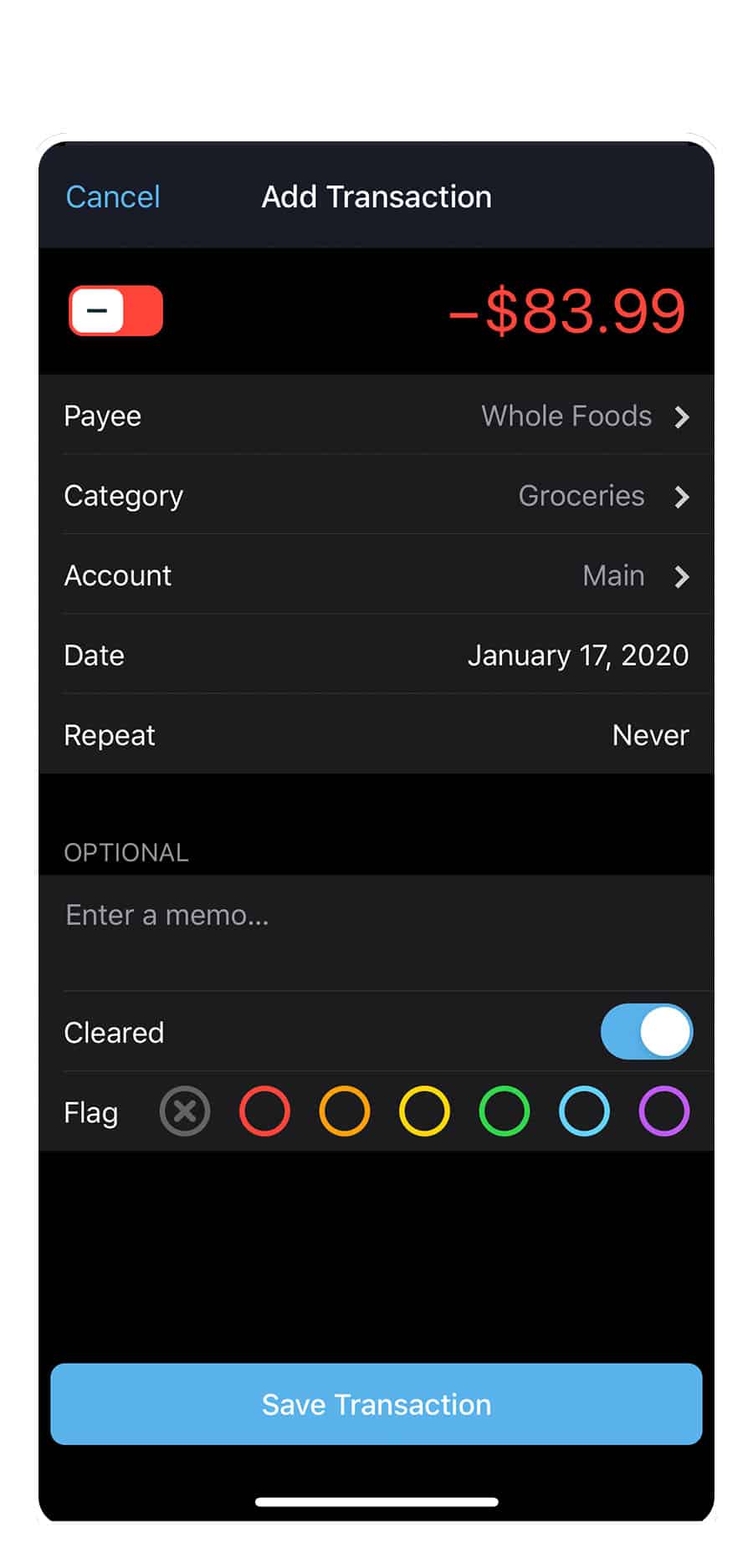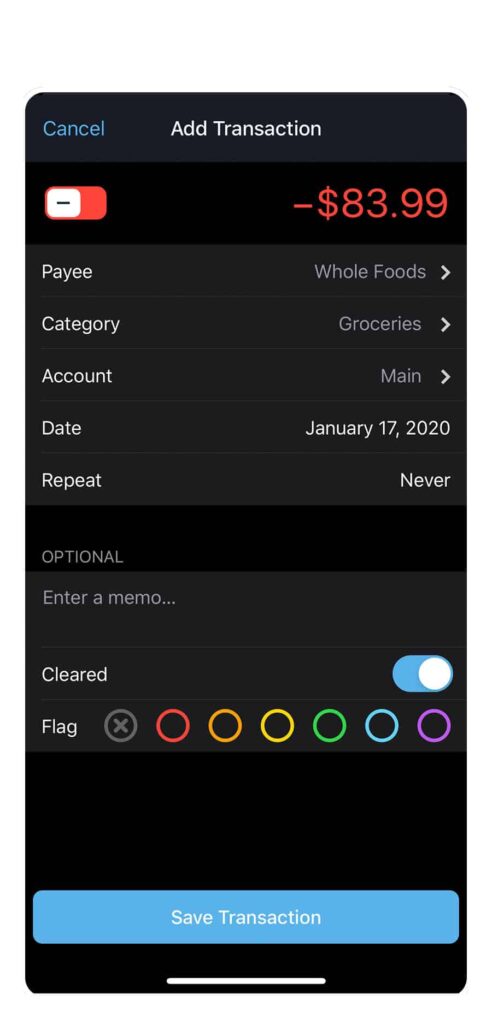 The number one thing that helped us was the You Need a Budget Youtube Channel. Their team has put together an extensive number of tutorial videos that are amazingly helpful as you get started. We used these nearly every day as we tested the program! 
You Need a Budget also offers email tutorials, help articles, online seminars, and they have a support team to answer any questions you have. In addition, the help section within the app offers really fast tutorials for app specific questions! Utilize these!  

Features we love:
Riley: I really appreciated the goals feature. This feature allows you to set goals for a particular category and you can add into it over time, so you meet your goal. It helps you see how far you are to the goal, how much money you need to fulfill it and you can even give yourself a deadline! I have used this for bigger purchases, so I am ready to make the purchase without having to put it on a credit card to pay off later. 
Another feature that I found really useful was learning how old your money is. One of the pillars of YNAB is to age your money and stop living paycheck to paycheck. Over time, the program automatically gives your money an age, based on how quickly you spend what you are making. While I haven't reached an old age for my money yet, I love that the program tracks it and it gives me another goal within my budgeting. 
Roni: I decided to organize my budget by pay cycle. I get paid 2x per month, so I created different categories based on what I'm paying for with each paycheck. In the item description, I also added what date those bills usually come out of my account via auto-debit, as a reminder. This was an easy way for me to wrap my head around the organization of my money for each pay period. I also created a category for things that don't have a specific date, and might come out of my bank account at any time, like groceries and gas.
I also liked being able to add in my credit card balance as a category and then selecting a goal "pay off" date. YNAB calculated how much I would need to put toward my credit card balance each month to stay on track and pay off my debt.
YNAB & Plan to Eat
We believe that Plan to Eat and You Need a Budget work really well together, especially if spending less on groceries helps you meet your financial goals. We surveyed our customers in 2017 and learned that through meal planning, monthly food costs were reduced from $199 to $152 per person. This is a 23% reduction in costs, which puts you well on your way to saving that money for another budget item, increasing savings or paying off your debt. 
Roni says, "I'm a chronic grocery overspender! Previously, I was going to the store 4-5x per week, buying items for that day/night and not planning ahead. Using the YNAB and PTE apps in conjunction helped me to create a shopping budget and then plan ahead to meet those needs. Now I grocery shop 1-2x per week and I get everything I need with less time in the store and less money wasted on things I don't actually need."
You can save money on groceries and stick to your budget just by creating a meal plan and a shopping list. The shopping list keeps you on track so you purchase what you need and leave what you don't. This also leads to less food waste because you're using what you purchase. Another way you save money! 
We also wanted to offer some sites we really like that offer budget friendly meals. These sites paired with Plan to Eat and YNAB can jumpstart your budgeting!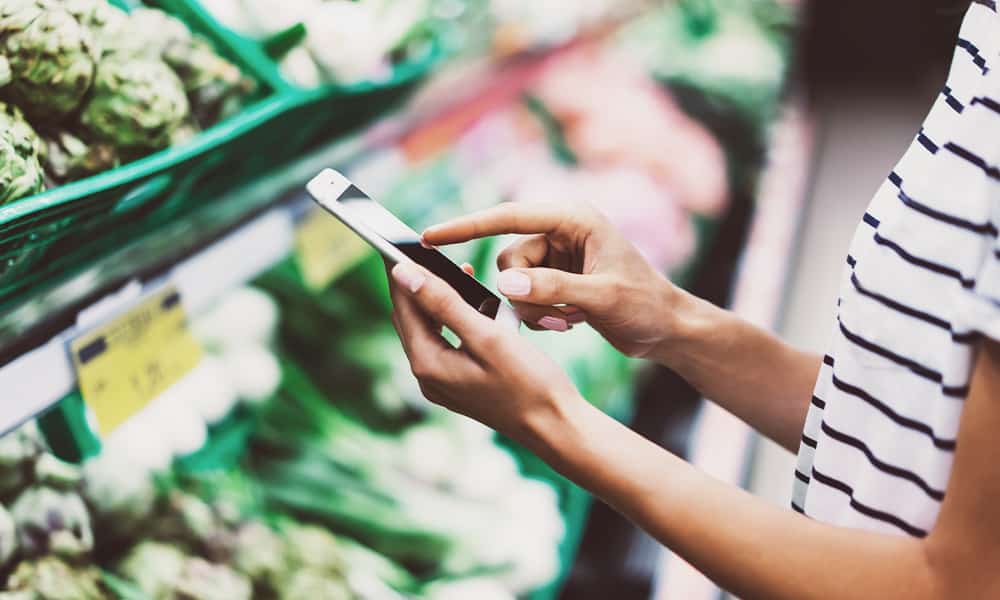 YNAB is especially helpful this time of year, as so many of us are setting resolutions related to our finances. Whether you are trying to pay off debt, spend less on groceries, save for retirement, or just trying to get ahead of your spending, You Need a Budget is a fantastic option for meeting your goals.