Last year, the ever-present question of "what's for dinner?" was more present than ever! With most restaurants closed or only offering takeout, there were fewer alternatives to eating dinner at home. 
I was already meal planning on a regular basis, but it wasn't something I did with deliberate consistency, which led to many nights where dinner wasn't planned for. Previously, those nights we defaulted to eating at a restaurant because that was easier than creating a recipe out of thin air (aka whatever was in the cupboards). 
Now we've adapted and are much better at being prepared! Here are my tips for never getting caught without an answer to the question, "what's for dinner?":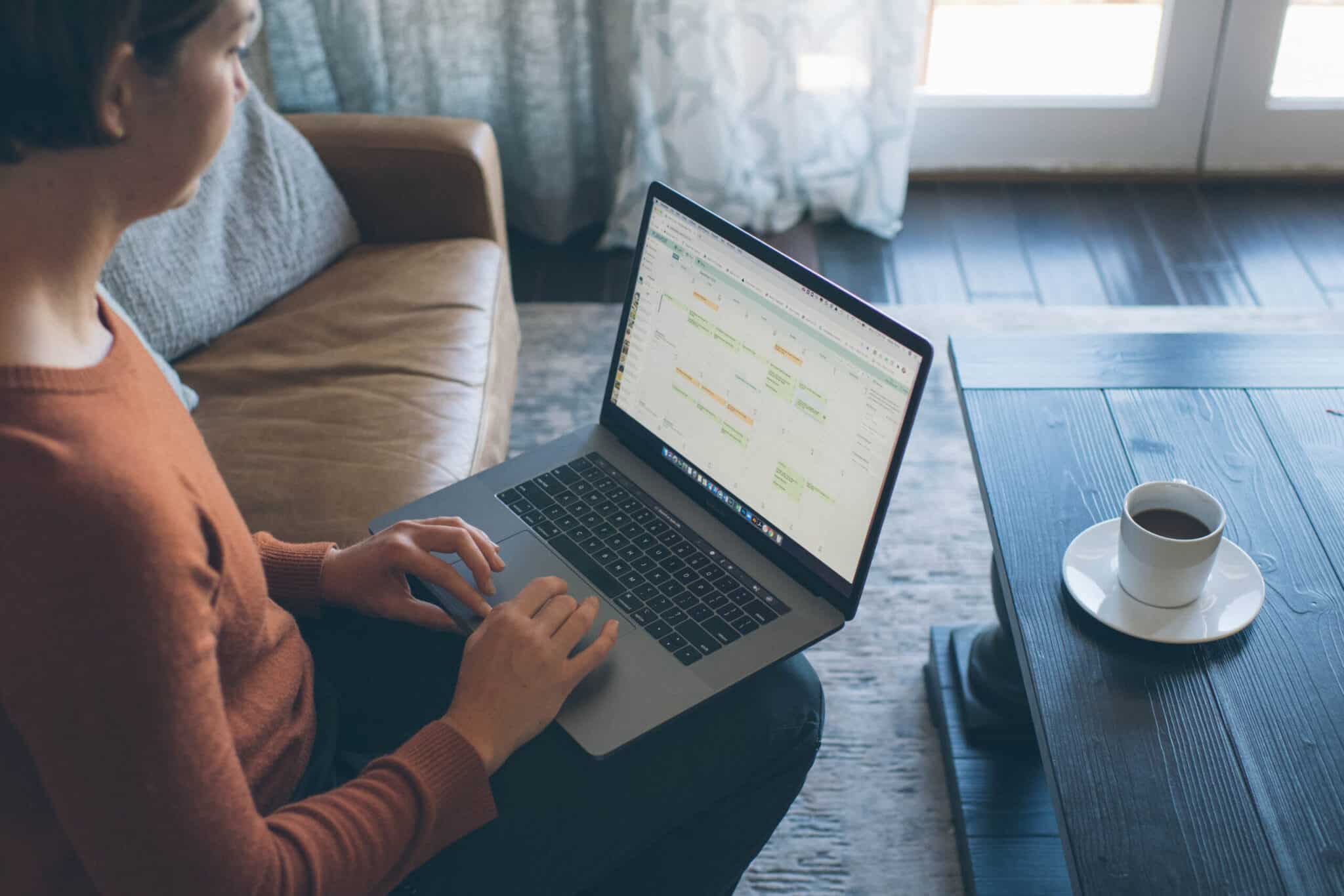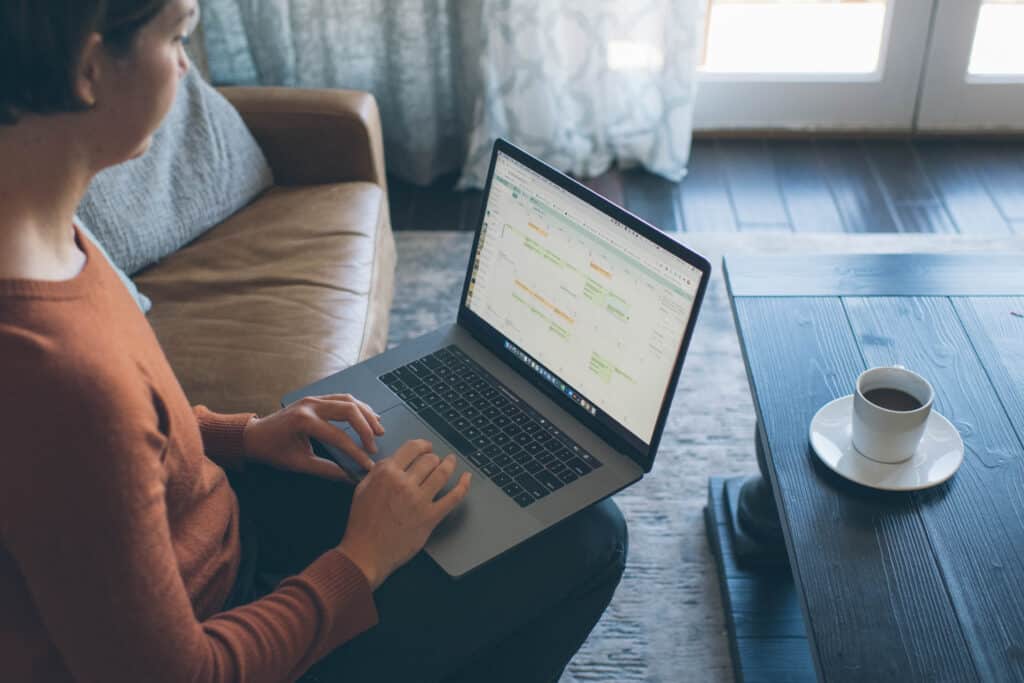 1. Set aside a day and time to meal plan.
First and foremost, the best way to ensure dinner is covered is to plan ahead! Pick a day and a time each week, and schedule your meal planning like it's an appointment.
I like to plan for the week ahead, but I hate grocery shopping on the weekend (so many people!), so I meal plan on Monday mornings with a cup of coffee. I plan all my recipes for the week, accounting for leftovers too, and then double check my shopping list for anything else I need. I'll go to the store later in the day and grab everything I need, in time to start making dinner that night. 
This system works for me, and I encourage you to look for a spot in your schedule where you can take 15 minutes (or less) to plan ahead for the week! And if you don't have time to make it to the grocery store, don't forget about grocery delivery or pickup!
2. Have an array of recipe possibilities.
Successful meal planning requires a good collection of recipes. You'll want to make sure you have some family favorites to fall back on, some quick and easy recipes, and a few fun ones. You might feel like having too many recipes will be overwhelming, but you can always pick a recipe at random or default to what you know everyone likes. 
One thing I've learned over the past year is that having new recipes to try periodically, helps keep dinner interesting and it's helped me build on my culinary skills! Some new recipes have been duds and we never made them again, but some became new favorites that we eat on repeat.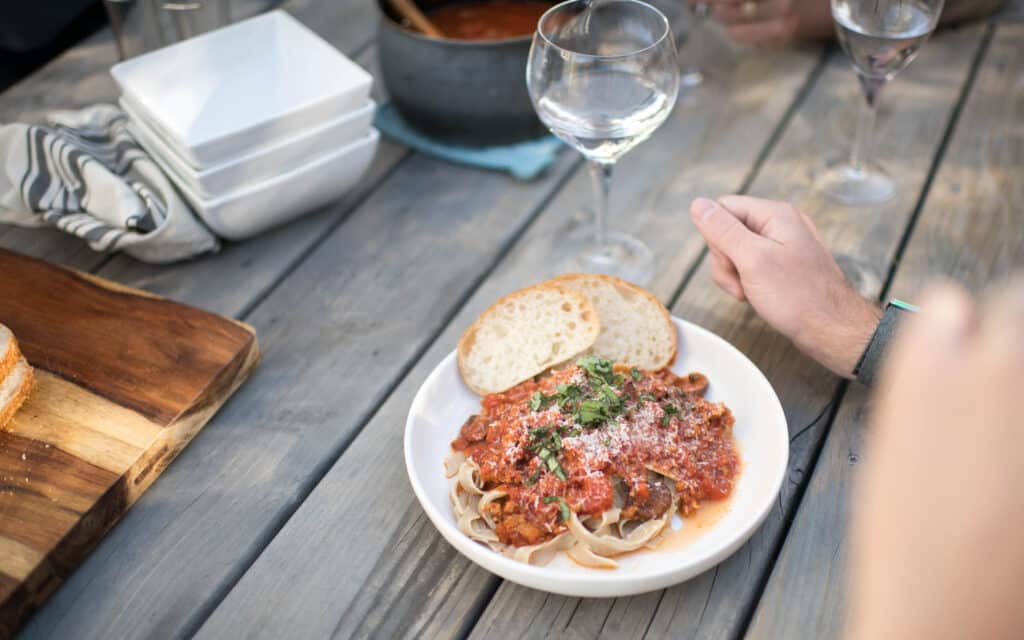 3. Know your schedule.
It's helpful to know what's coming up in your week, so you can adjust your meals to fit your schedule and avoid going through the drive-thru! On busy nights, plan a quick, simple meal, or make sure you have leftovers from the night before. A night when you don't have other obligations is the perfect time to try a new recipe or wow your family with something special. 
I've made the mistake before of not remembering an event or dinner party during the week and then buying too much food at the store. You can always cook an extra meal and freeze it, but knowing your schedule first will help set you up for success.
The question of "what's for dinner?" doesn't have to be a constant struggle. The best way to solve it is to start meal planning! Your future self will thank you when you've taken the time to plan ahead.
Plan to Eat makes meal planning easier; you have a digital recipe book to store and categorize your recipes, there's a meal planning calendar to keep track of what you're eating (and your schedule!), and then a shopping list is created for you based on your meal plan. 
Get started with a free trial today!