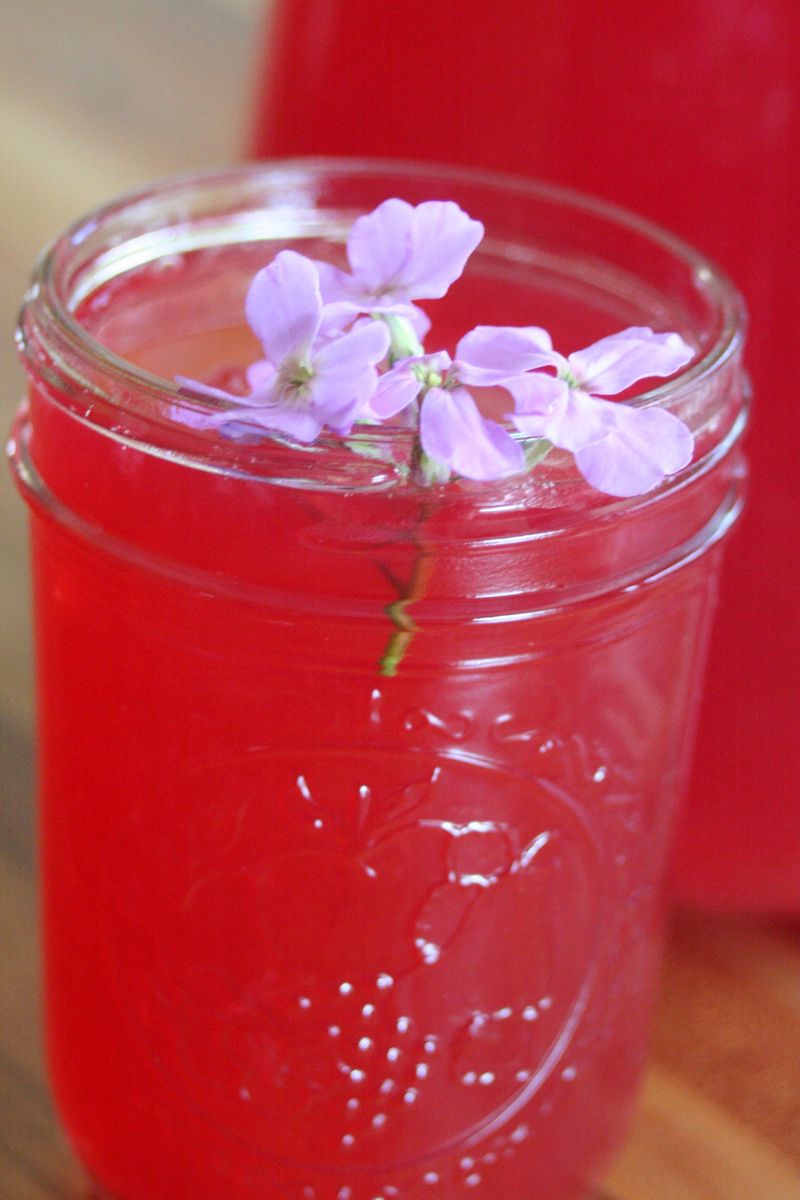 I've been drinking hibiscus tea every morning for the past couple months.  As the temperature's been climbing I've been thinking about how to turn my favorite morning habit into something suitable for hot, desert mornings.  I experimented with a half-and-half concoction of iced hibiscus tea and fresh-squeezed lemonade.  It was as delicious as I'd hoped it would be!
Course: Beverages
Serves: 6
Ingredients
6 cups

boiling water

3

tea bags

6

lemons

1/4-1/2 cups

honey
water
Directions
Pour the boiling water over the tea bags. I use the round Republic of Tea kind. Let it sit in the pot for a few minutes before transferring it to a pitcher.
Juice the lemons into the pitcher and add the honey (I just eyeballed it).
Taste your mixture and add water until it was the right balance of flavors. The lemon and hibiscus make quite a concentrated tart flavor, so you definitely need to add extra water.
Powered by

The color is such an outrageous pink that I almost felt guilty when I drank it, like it was some artificial Kool-Aid type drink.  But, nope, it's just pure and natural, sweet and simple.  Luckily for me, my son wasn't wild about it, and my husband is on a "no sweet foods" thing, so I got the whole pitcher to myself.  Of course, it was still gone in a matter of days...