Recent Podcast Episodes
The Plan to Eat Podcast is serving up new episodes every other Wednesday! 
Download and subscribe to the podcast on all your favorite streaming apps including, Apple Podcasts, Google Podcasts, and Spotify.
Recent Articles from the Blog
We're harvesting the last few veggies from our gardens and soaking up some beautiful early Autumn weather here in Colorado. It's a lovely time of year! Enjoy this month's blog posts, featuring from-scratch recipes that will impress any dinner guest!
Upcoming

Scheduled Maintenance:
There will be scheduled maintenance this Friday morning, October 6th, at 10 a.m. MT. You may see a maintenance page on the website or experience loading issues. 
Free Webinar:
Our friends, Carly and Carmen, at Radiant Knowing, are hosting a free webinar to help you answer the neverending question of "What's for dinner?"
Join Carly and Carmen on October 16, 2023, at 11 am PST for a FREE 30-minute webinar where they'll be sharing with you exactly how to solve the dinnertime dilemma, so you can unlock the clarity and confidence you need to nourish your health while creating a meal plan framework for feeding your family. 
Radiant Knowing offers a 21-day holistic nutrition course where they use Plan to Eat to help you plan and prepare nutritious meals using a simple and sustainable system you can rinse and repeat. Created by a Dietitian and Nutritionist team, cookbook author, business owners, and busy moms,
Nourished 2.0
 is the 21-day holistic nutrition course you need if you're ready to reclaim your time and energy to do more of the things you love while spending less time overwhelmed at the thought of "What's for dinner?". 
Program Updates
As always, the development team is working hard to fix bugs and build new features for the mobile app and website!
Mobile app version 3.1.2 will be released in early October with some bug fixes, plus cost and nutrition score added to the nutrition facts visibility page!
If you have any questions, please contact our support team.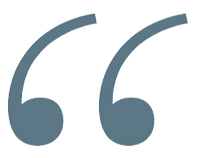 "Outstanding! There are few products as deserving of a 5 star rating as Plan to Eat. I spent years trying to figure out the secret to meal planning. I'd spend hours making a plan and getting a grocery list together. "It shouldn't be this hard!" Last Saturday I had a 15-30 minute window and realized I needed the grocery list for next week because I was going to be near the store soon. I didn't really think I'd get it done, but I totally did and it's been a delicious week! Thanks, PTE!"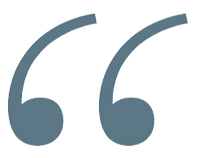 "This app has changed and simplified our meal routine. It is straightforward, easy to use, and I can't imagine living without it. One of the things that is the best about this app is that it enables me to quickly move recipes off Pinterest and into the app so that I don't have to contend with the constant advertising that is on blogs these days."