Recent Podcast Episodes
The Plan to Eat Podcast is serving up new episodes every other Wednesday! 
Download and subscribe to our podcast on all your favorite streaming apps including, Apple Podcasts, Google Podcasts, and Spotify.
Recent Articles from the Blog
Welcome to Spring! Enjoy our most recent posts including feature releases, tips & tricks, new recipes, and more!
Upcoming
#LifeSkillsNow Summer Camp
We are participating in the Kids Cook Real Food life skills summer camp! This is a free opportunity to help kids, ages 5-18 (plus workshops for parents, including preschool parents), build important life skills. We are including a lesson about the 5 things to do before you start cooking. The online camp is from June 12-16 and you can learn more or register here. 
Mobile App Updates
We've been squashing bugs and working on new features for the Plan to Eat app!
This month we released app versions 3.0.5 and 3.0.6.
We added drag-and-drop support to Menus! Go to Plan > Menus > select one of your Menus > Edit, then drag and drop to reschedule your Menu events.
We made some improvements to the drag-and-drop UI so you can more easily see where you dropped your event after the planner minimizes your meal times.
We made a few tweaks to the Menu UI so it is easier to see when you're in edit mode.
We fixed a bug preventing the count of deleted recipes from updating properly in the Filters view. Go to Cook > Filters > Recipe Status to view your drafted and deleted recipes.
The search bar and the Add Recipe button will now minimize on scroll.
We fixed a bug that could cause errors when you drag and drop a planner event.
We fixed a bug that could prevent you from deleting a recipe or editing its photo.
We fixed a bug that could cause the cookbook to scroll to the wrong location when a category is collapsed.
We will continue to notify you of any updates and new features on our blog and via email. In the meantime, if you have any questions, you can always contact our support team.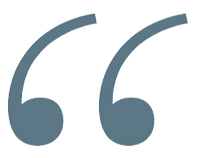 "This app is amazing. It boggles my mind at how easy it is to add recipes, whether importing from the web or entering bulk recipes by hand. Setting a week's meal plan is easy, too. I love organizing my recipes. I'm working on adding my favorite recipes from my favorite bloggers in just this one location. I highly recommend it."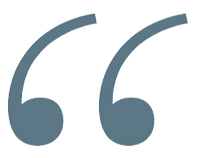 "We've been using Plan to Eat for years and it saves us so much on our grocery bills. Clip recipes from the web, plan them out and you get a grocery list! Best of all it helped my family cook because hubby and kids will cook the recipe if it's in PTE because "we have the stuff for that". Seriously lower your stress level and include this as part of your self care – trust me."