Recent Articles from the Blog
How is it October already? The year is flying by, but we are excited about soup season! Enjoy some of our most recent blog posts from September 2022 on the Plan to Eat blog, including tips & tricks, new recipes, and so much more!
Recent Podcast Episodes
The Plan to Eat Podcast is serving up new episodes every Wednesday! 
Download and subscribe to our podcast on all your favorite streaming apps including, Apple Podcasts, Google Podcasts, and Spotify.
We're celebrating 1 year of The Plan to Eat Podcast!
Riley and Roni have so much fun recording, interviewing guests, and producing the podcast; we can't believe it's already been a year!
Be on the lookout for our anniversary episode on October 19th including a special interview with Debbie Brosnan and some bonus recipe inspiration.
Mobile App Updates
We've been squashing bugs and working on new features for the Plan to Eat app! This month we released app versions 2.9.11 – 2.9.13.
We removed an action sheet so you can open a friend's recipes directly from their menu.
If you try to add a photo to a recipe and previously disabled the permission, we now link to your phone's camera and photo permission settings so you can easily change them.
We fixed a window scrolling bug related to iOS 16.
The automatic update toggles in the shopping list form have been redesigned so they are easier to use and understand.
We fixed a bug causing automatic grocery category selection to turn off if you changed the category for one shopping list item.
Desktop Updates
The development team continued to make updates and fix bugs on the website version of Plan to Eat.
This month's desktop updates were "under the hood" as preparation for new desktop features in the works. 
We will continue to notify you of any updates and new features on our blog and via email. In the meantime, if you have any questions, you can always contact our support team.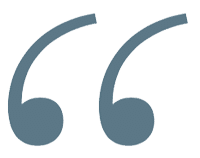 "I am so impressed with this app. It really does exactly what I was looking for, it is easy to use, you can import or write recipes, you can include photos and tags. The plan and shop tabs are what really set it apart. It saves so much time & money! "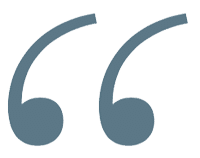 "This app helps me: 1) save money, 2) save time, 3) enjoy cooking more due to less stress around planning meals, 4) plan my grocery shopping trips to be more efficient, 5) avoid throwing away food that's not been used in time, 6) make my family happy with delicious new recipes, & 7) make me happy & truly enjoy the kitchen more! Even if I was only cooking for myself I'd still love this app! It's a game-changer."