I tend to get stuck on the idea that in order to have recipe variety in my meal plan, I need to plan recipes that use completely different ingredients. However, I've recently been buying one ingredient and using it multiple ways! This has helped me waste less food and save money each week since a single item can be used in different recipes throughout my meal plan. It's also shown me I can still have recipe variety while only buying select ingredients.
Today, I'm giving you three tips for how to create meal plans with coordinating recipes and I'll show you how I make it happen in my own meal plan!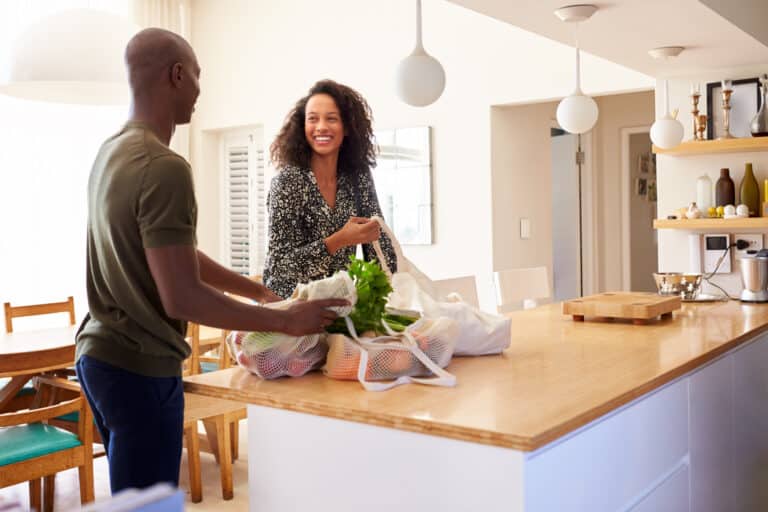 Meal Planning Tips:
1. Pick a weekly spice, flavor profile, or cuisine.
It's frustrating to end up with unused items at the end of the week (like feta cheese, sour cream, or fresh ginger) because you purchased an item specifically for one recipe on your meal plan. To avoid this, choose a weekly theme for your recipes either based on a spice, flavor profile, or cuisine type and plan multiple recipes that correspond with it. For example, you can choose to structure your week to use masala spice or toasted sesame oil in multiple recipes. Here are some recipes options for those based on my own recipe book:
Not every recipe in your plan needs to use your chosen ingredient(s), but if a majority of them do, you'll have less food waste at the end of the week.
2. Use the same main ingredient in back-to-back recipes.
Riley and I discussed this idea in a recent episode of The Plan to Eat Podcast, where we created meal plans centered around a single main ingredient. We used the same protein in multiple recipes, which allowed us to cook that ingredient once at the beginning of the week and then reuse it the following days. This works best if you use the same main ingredient in back-to-back recipes so your food doesn't spoil in the fridge before you eat it.
An example of this is to buy a rotisserie chicken (or two) and then use it throughout your week for recipes like, shredded chicken burritos and shredded chicken on a fresh salad.
3. Go the simple route: protein + sides.
Meal prep your protein and your sides for a super easy dinner setup! Crockpot or instant pot protein options, chop veggies, make a big bowl of a yummy salad, and cook rice or other grains. This is a similar method to Cook Once, Eat All Week from Fed and Fit. Once you have all your food prepped, you can then mix and match to create unique meals each night and at the end of the week you won't have wasted food!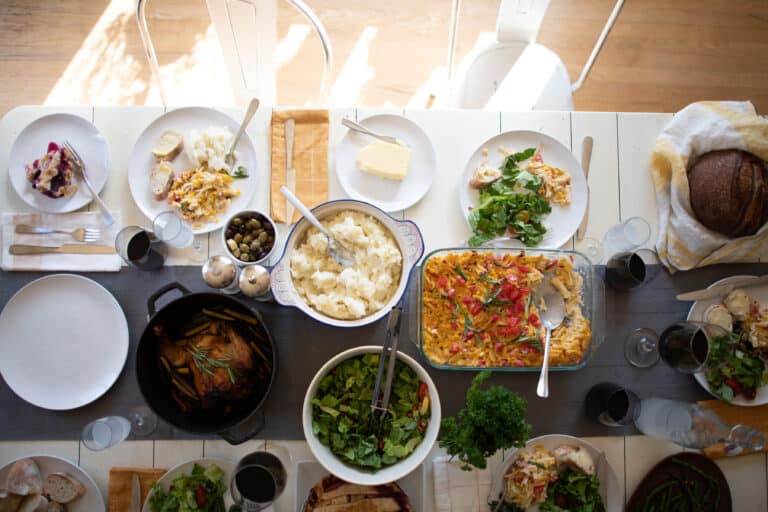 Make it Happen:
Search and Filtering
If you have your recipes organized by cuisine and main ingredients, you can easily use those search options to find corresponding recipes. However, you can also use the "with ingredients" search to add one or more ingredients into the search and find recipes that will work well together. I use the "with ingredients" search all the time to find a recipe or two so I can use up any leftover ingredients from the week before!
Be intentional with your planning
Creating a meal plan that wastes less food and uses the same ingredients in different recipes requires more intentionality than simply dragging a few random recipes onto your Planner. You may need to spend an extra 10 minutes on your weekly meal planning to find recipes that work together, but it will be worth it in the long run! You'll find you save money and will have less food waste at the end of the week.
Happy Planning!