Recent Articles from the Blog
If you are looking for motivation, tips & tricks, new recipes, and so much more — the Plan to Eat Blog is an awesome resource for you. Enjoy our most recent blog posts from last month!
Read Roni's review of Ronda Simmons' new cookbook: The Potato Primer, The Only Potato Cookbook You Will Ever Need. Learn why Roni finds this cookbook to be perfect for the everyday cook.
Monica shared her recipe for homemade eggnog this month! Not only eggnog, but also coconut and almond milk alternatives for those with dairy allergies.  
This month, Anna shared a new favorite cookie recipe: Linzer cookies! These cookies are made from almond shortbread and will satisfy anyone's sweet tooth.
We've collected all your favorite cookie recipes into one Challenge account! Peruse these recipes when you're looking for cookie inspiration, or needing a new holiday favorite.
Mobile App Updates
We were busy this month adding new features and squashing bugs for our iOS and Android app. This month, we released version 2.9.0.
You can now make your Menus private! Toggle the lock icon when viewing a menu if you would prefer to keep certain Menus hidden from friends.
We added support for searching recipes by course, cuisine, main ingredient, ingredient notes, and comments.
We improved recipe search functionality so it returns results if your query matches across multiple fields in a given recipe.
We fixed a bug that caused the app to crash for some users when navigating away from the planner.
Desktop Updates
We've been making consistent updates, squashing bugs, and adding features to the website too! 
We fixed a bug causing the the Menus planned counts when editing a menu to be incorrect (like adding, removing, and rescheduling events).
We fixed a bug causing the incorrect next payment date to show in new payment confirmation emails for some accounts.
We fixed a bug that caused some browsers to have photo import issues.
We re-enabled the Learning Series header button for people currently following The Learning Series.
We updated the email verification fields to be numeric instead of alphabetic, so people are less likely to input an incorrect code.
We updated the website app's font weight to match the browsers default weight (400 in most cases).
We're excited to give you another month of fresh updates, bug fixes, and exciting new features! We will continue to notify you of any new updates and features on our blog and via email.
In the meantime, if you have any questions, you can always contact our support team.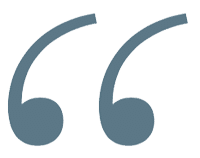 This app makes meal planning so easy. I enjoy the ease of clipping new recipes from websites. My favorite feature is the shopping list. It makes shopping in my pantry and the grocery so easy!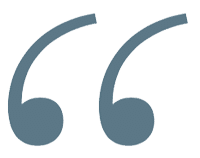 This app is not only a time saver, but helps to ensure that ingredients get purchased as well. My recipes are now in one place and travel with me. Not only that, but I can check out what my sister's been cooking and try some new stuff, based on a trusted palate. I love this app!