Recent Articles from the Blog
If you are looking for motivation, tips & tricks, new recipes, and so much more — the Plan to Eat Blog is an awesome resource for you. Enjoy our most recent blog posts from last month!
This biweekly podcast will feature conversations and interviews about meal planning, food, and wellness, to help you answer the question, "What's for dinner?"
If you've tried meal planning in the past and it didn't work for you, or you have simply decided not to be a meal planner, it might be because of one of these ideas.
Soup is so easy to make; it is a real "fast food" once you've got the building blocks available and you know the process. Get Monica's tips for on-hand, soup ready ingredients!
This blog is the first in a multi-part series where we will show you some of the ways Plan to Eat already accomplishes many of the common feature requests we receive.
This blog is the Part 2 of the one above! Learn about bulk-input, recurring recipes, and cooking multiple recipes at once in the Cooking View. 
Recent Youtube Videos
We're still creating great videos each month! Be sure to subscribe to our Youtube channel and give our videos a thumbs up, so we know what you like watching!
Roni shares 5 quick steps you can follow to create a meal plan each and every week!
Recent Podcast Episodes
The first episode of The Plan to Eat Podcast is out and the next episode will be out tomorrow, November 3rd! Download episodes and subscribe to our podcast on Apple Podcasts, Google Podcasts, and Spotify.
Mobile App Updates
We were busy this month adding new features and squashing bugs for our iOS and Android app. This month, we released version 2.8.9.
We added the option to manage your email notifications from the app. Go to My Account > Manage Email Notifications to set your preferences.
We fixed a bug causing event duplication to fail if the event was planned from a menu.
We fixed a bug causing the share extension to fail to import recipes from some websites (iOS only).
We fixed a bug preventing the password reset form from updating if your device is offline.
We're excited to give you another month of fresh updates, bug fixes, and exciting new features! We will continue to notify you of any new updates and features on our blog and via email.
In the meantime, if you have any questions, you can always contact our support team at [email protected].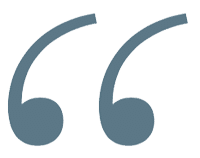 This is a great app. I like how you can pick out one of your saved recipes and add it to your planner, then your shopping list is populated and ready to go.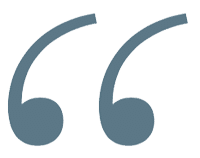 I love the Plan to Eat app! I use it every week to plan my weeks meals. My family can add to the grocery list so no more missing pieces of paper. I don't have to rush to the grocery store and figure it out anymore! We have a plan for every meal with the recipes easy to find. This app is worth every penny!