November is often a celebration of the end of harvest. A celebration of the last of the crops being pulled from the ground before the cold Winter nights set in. November is the month that signals our transition from Fall into Winter, bringing about the feelings of longing to cozy up by the fire, sip cups full of warm liquids and hunker down for the long, cold Winter. Yet November still holds a few surprise warm days. Days that remind us of early Fall or late Spring. A time where the sun kisses our cheeks and we are able to strip away sweaters and jackets sporting our t-shirt sleeves. But also a time where an early snow can sneak in and fill our yards full in the middle of the night.

With the change in temperature and the darker days farmers are driven away from long hours spent in the fields. They are pushed in doors to plan and dream of next year's planting and harvest. Most farmers markets are coming to a close. Most CSA's are ending or are about to end. It is a time for a little more quiet and a little less hands on work.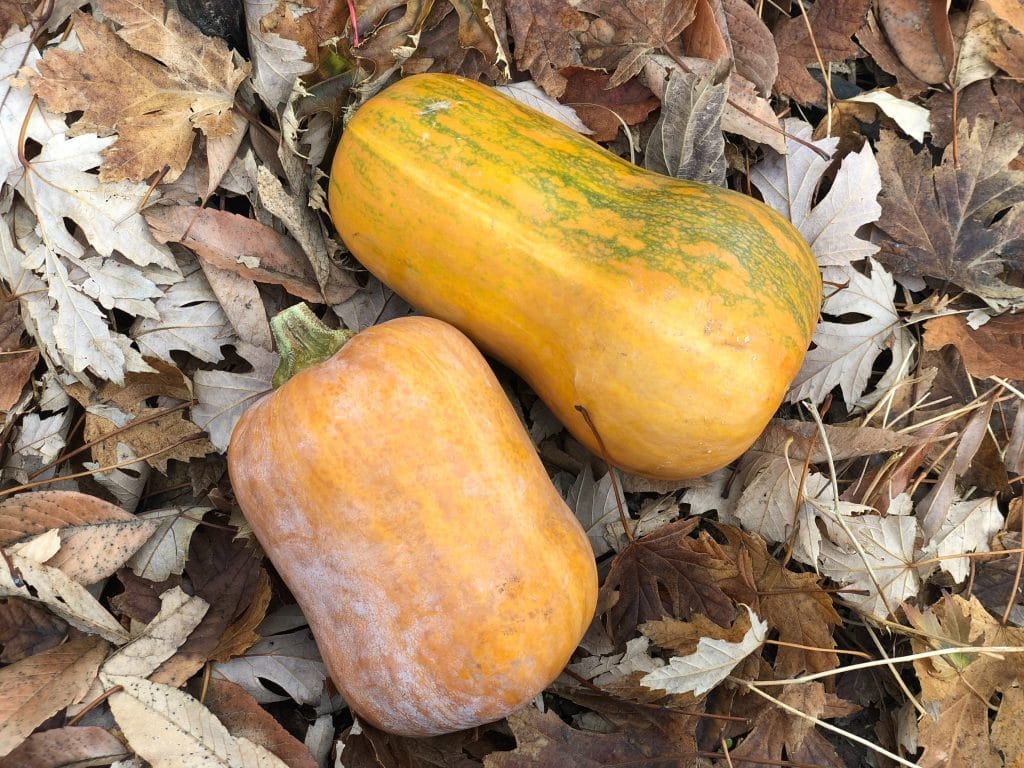 As someone who strives to eat local and seasonally, November marks a time where I must adjust my sourcing habits and I focus more on stocking up. It is a great time for storage crops. Potatoes, squash, beets and carrots have the ability to store quite well through the Winter. Storage crops are also great to have on hand for quick soups.

November brings about a great time for food, to gather with friends and family and enjoy the seasonal change. It is a time to focus on roots, winter squash and the hardier foods that are intended for this time of year. The food that falls in line with our need to hibernate. The food that warms our bellies after spending afternoons out in the cold. November prepares us for the cold weather that December brings. And December brings a break for the farmers. A very short break for them to vacation, rest, join their families in feasting and reflecting on the season past.

As we enter into December watch for the following seasonal produce in your area, subject to availability in your area:
Apple
Arugula
Beets
Broccoli
Brussel Sprouts
Cabbage
Carrots
Cauliflower
Celery
Celery Root
Chard
Chicories
Collard Greens
Endive
Fennel
Garlic
Green Onions
Horseradish
Kale
Leeks
Lettuce
Mushrooms
Mustard Greens
Onions
Oregano
Parsley
Parsnips
Persimmons
Potatoes
Pumpkin
Quince
Radicchio
Radish
Rapini
Rosemary
Rutabaga
Sage
Shallots
Spinach
Sprouts
Sorrel
Sunchokes
Sweet Potatoes
Turnips
Watercress
Winter Squash
Source: Heart in Soil
Ingredients
2 Small

Honeynut Squash or Butternut Squash
1⁄2 Cup Coconut Oil

Dash

salt

8 Small cloves

garlic

Dash

Sage
1⁄4 Cup Water
1⁄4 Teaspoon Garlic Powder

1 Teaspoon

Maple Syrup
Salt and Pepper to Taste
Directions
Slice squash in half and remove seeds. Set seeds aside for later. Place flesh up in roasting pan. Drizzle ¼ cup coconut oil over top. Sprinkle a dash of salt and dried sage over top. Remove garlic peel and place two cloves in the hollow of each Honeynut squash. Pour ¼ cup water into the bottom of the roasting dish and bake @ 450* for 35 – 60 minutes, or until squash is fork tender.
Remove the squash from the pan. Let cool slightly before handling. While the squash is cooling, rinse the squash seeds removing any of the slimy flesh and place seeds in the roasting pan you used for the squash. Add a dash more of salt and stir the seeds around in the remaining oil. Bake @ 350* for 5 – 10 minutes or until slightly browned.
Once the squash is cool enough to handle peel the fleshy part away from the skin of the squash and place in a mixing bowl. Add ¼ teaspoon garlic powder and 1 teaspoon maple syrup. Mix using a stand mixer or hand mixer until smooth and well combined. Add salt and pepper to taste.
Sprinkle seeds over top of the mashed squash and serve.
Powered by