We're often asked what's the best way to share Plan to Eat with a partner or family member. It's as simple as sharing your login credentials! Once they're logged in, they'll have the same access to your recipe book, planner, and shopping list as you do. Now, they can help you create a plan and implement it!
Today we're sharing four helpful tips for sharing your Plan to Eat account. 
1) The Plan to Eat App and Recipe Clipper can be installed as many times as needed and linked to the same account, so each person can have access to these tools. 
2) To distinguish who's adding recipes, you can create either a course, category, or tag to add to recipes as they're imported.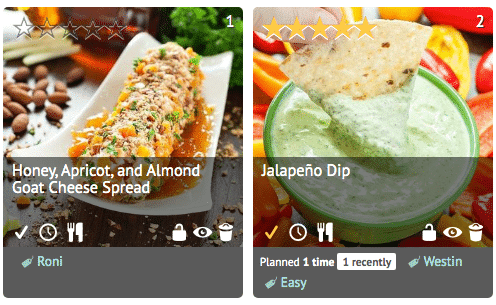 3) If multiple people are planning recipes, they can add notes to the Planner to show who's Planning which meal.
4) The same can be done in the Shopping List. Specific shopping categories or stores can be "assigned" for a person to show who's items are who's. This is helpful if the shopping duties are split up between different people, or to know what brand someone likes of a particular item.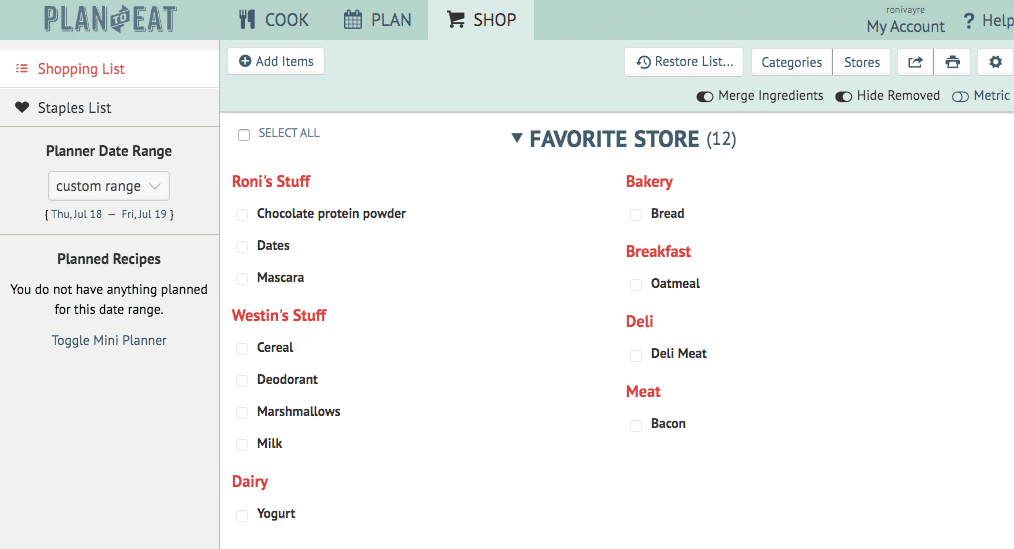 Whether it's sharing the meal planning and grocery shopping responsibilities, or getting the kids involved, we encourage sharing Plan to Eat to help make meal planning something for the whole family! 
If you'd like to change your password to login information before sharing your account with another person, you can do so from the My Account tab on the desktop site. 
If you have questions about sharing your account or updating your account information, please contact our support team at [email protected]