Here at Plan to Eat, we are always diligently working on updates to make our website and mobile app faster, more secure and easier to use. We hope this post will be the first of many posts where we more transparently communicate all the improvements we have made in the previous months.
You may not even notice many of the "behind the scenes" updates we make every day, but they are often important and we have included some of them in this post. We have also included the more noticeable changes like new features or design and UX updates to the interface. We want to be transparent with you and share all the projects we have worked on so far this year to help you get healthy dinners on the table!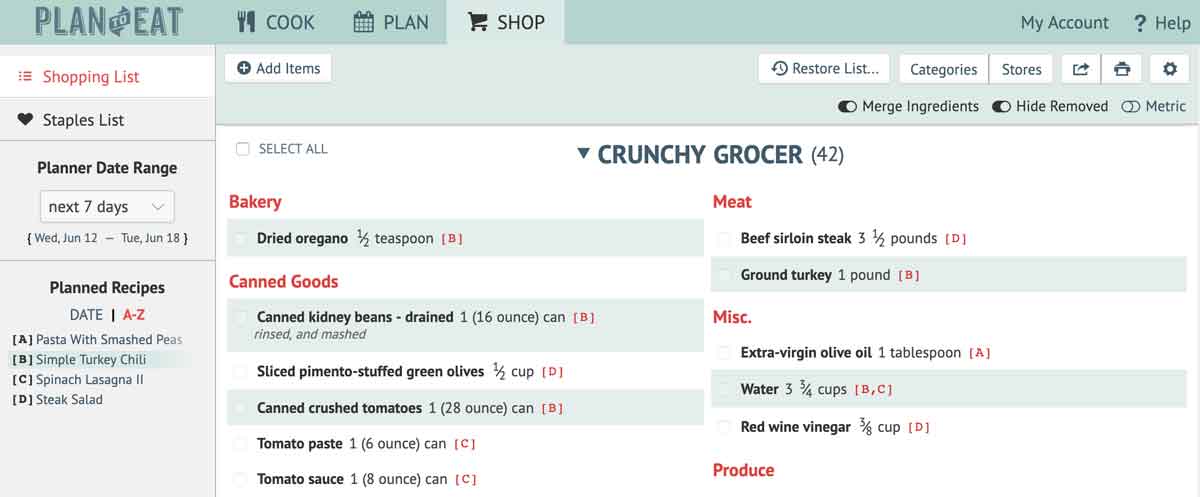 May
– Added a new coat of paint for our homepage, blog and desktop app to visually match our mobile apps
– Major performance and security upgrade for the underlying code framework that run Plan to Eat.
– Added the ability to edit the servings size for multiple recipes on your planner with the Edit Plan feature.
– Weekly bug fixes, security improvements and recipe importing API updates.
– Launched our swag store!
April
– Updated the Recipe clipper to include instructional directions when third party cookies are not enabled for www.plantoeat.com.
– Started working on our new swag store
– Weekly bug fixes, security improvements and recipe importing API updates.
March
– Improved our transactional email delivery by using multiple failover delivery APIs.
– Improved our ingredient search so the results or more performant and accurate.
– Started working on a new coat of paint for our homepage, blog and desktop app.
– Weekly bug fixes, security improvements and recipe importing API updates.
February
– Upgraded all of our servers to use the newest hardware and software technologies.
– Performance improvements for recipe searching and filtering.
– Weekly bug fixes, security improvements and recipe importing API updates.
January
– Launched the ability to more easily view hidden recipes and draft recipes (clipped with our recipe clipper) in your recipe book.
– Launched our new customer support site.
– Added Microsoft Edge installation instructions for our recipe clipper installation page.
– Updated our recipe clipper bookmarklet so it is more clear that you need to save the recipe after importing.
– Weekly bug fixes, security improvements and recipe importing API updates.
And for all the nerds out there, thanks to Radial Dev Group, we pushed 344 commits and merged 28 pull requests to our desktop app and mobile API.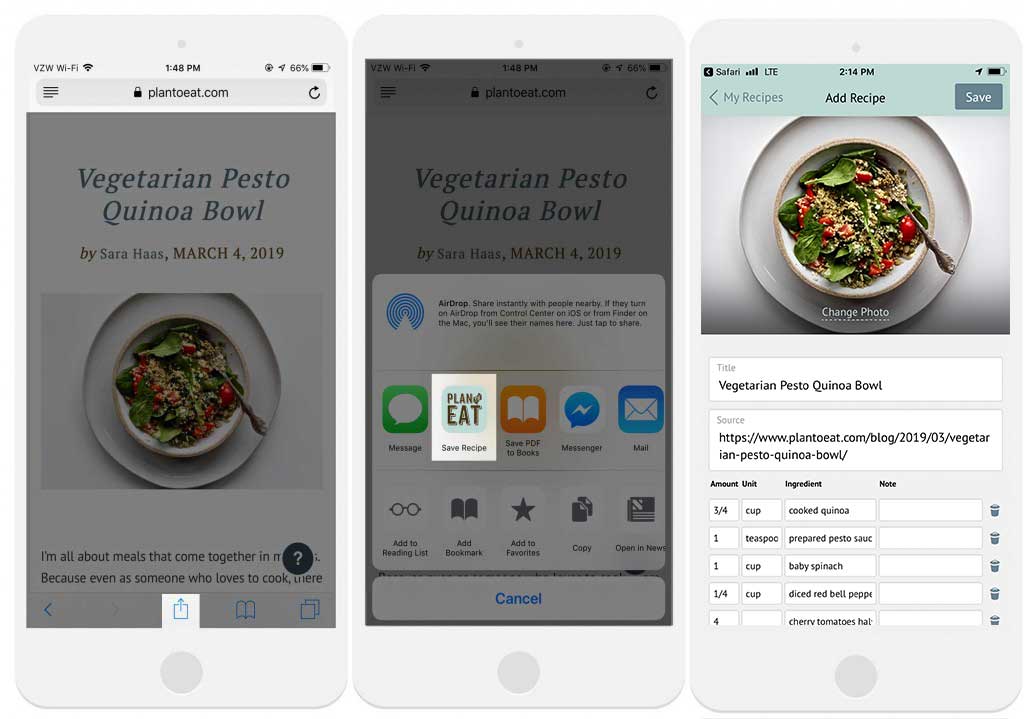 June-July
The next few months we hope to add a few more features to the mobile app that are currently only available on the desktop app.
– Add The Freezer section!
– Add the ability to bulk add/edit recipe ingredients .This will be particularly helpful when adding recipe with the recipe clipper extension.
– Sort and filter recipes.
May
2.1.0:
– If you are showing purchased items on your list, you can now consolidate purchased items at the bottom of each store. Enable this feature in the List Settings by tapping the ••• icon at the top right of your shopping list.
– We added the total purchased items to the top right of each store. Tap the purchased total to jump to (or clear) your consolidated purchased items.
– We added the number of remaining items for each grocery category.
– We added haptic feedback when checking off grocery items. We think this makes grocery shopping at least 10% more satisfying!
– We fixed a few bugs and did a few important under-the-hood updates as well.
April
2.0.12: In this update we improved the friends recipe search (when online) so it searches all the information in your friend's recipes, not just the recipe titles. We also fixed the odd date selection bug on the shopping list date picker.
2.0.7: We updated the Recipe Clipper Browser Extension so you can import recipes from more websites, particularly websites that require a login.
March
2.0.3: We fixed a few bugs related to our new Recipe Clipper Share Extension.
2.0.1: This version includes our new Recipe Clipper Browser Extension for iOS and Android! This extension allows you to save any recipe to your Recipe Book with the share button found in Safari, Chrome or Firefox.
February
1.9.11: This update fixes a few long standing bugs, including the occasional white screen when opening our app. The update requires iOS 11 and above. If you are still running iOS 10 and under, please update your iOS so you can continue to receive important updates and features.
1.9.10: You can now invite friends to share recipes with. To invite a friend, visit the friends page and tap the Add Friends button at the bottom of the screen and we'll send them an email with instructions how to get started.
January
1.9.7: We now remember what page you were last viewing when you reload the app (like the your shopping list or planner), instead of always displaying your recipe book. We also remember what friend you are viewing when you revisit your friends page.
1.9.6: We moved the search bar to the top of all your recipe books. Just start typing and we return the search results as you type.


In addition to the list of updates to our app and web features, we also just launched a swag store with Plan to Eat t-shirts, tote bags, kitchen items and mugs! We're excited to offer this to you and can't wait to see you rocking your shopping totes in the grocery store or sipping your favorite warm beverage from our mugs!