It's a countdown for me each Spring like a kid counting down to their favorite holiday. Only I am not counting down to a holiday…I am counting down to the beginning of the Farmers Market season. Farmers Markets are my favorite way to shop for my home. Stepping amongst the tents, the tables, the booths and seeing the vibrant colors brings so much excitement. I love exploring the different farms and seeing what each has available that day. I am like a kid in a candy shop trying to fill my bags with as much color and flavor as possible.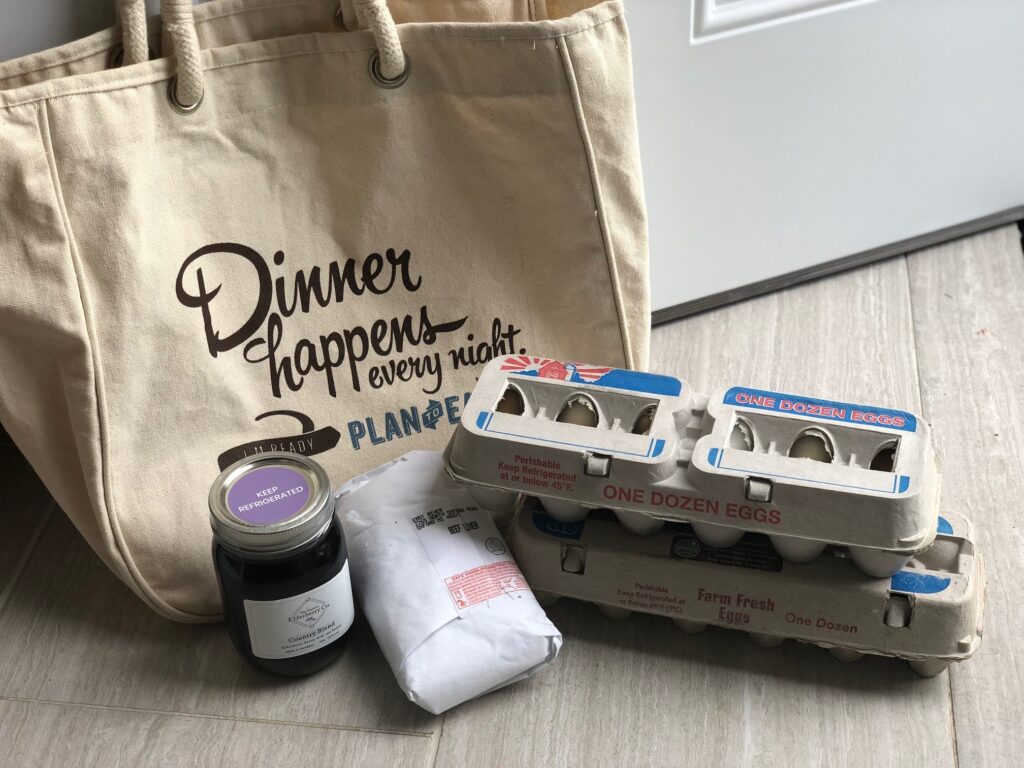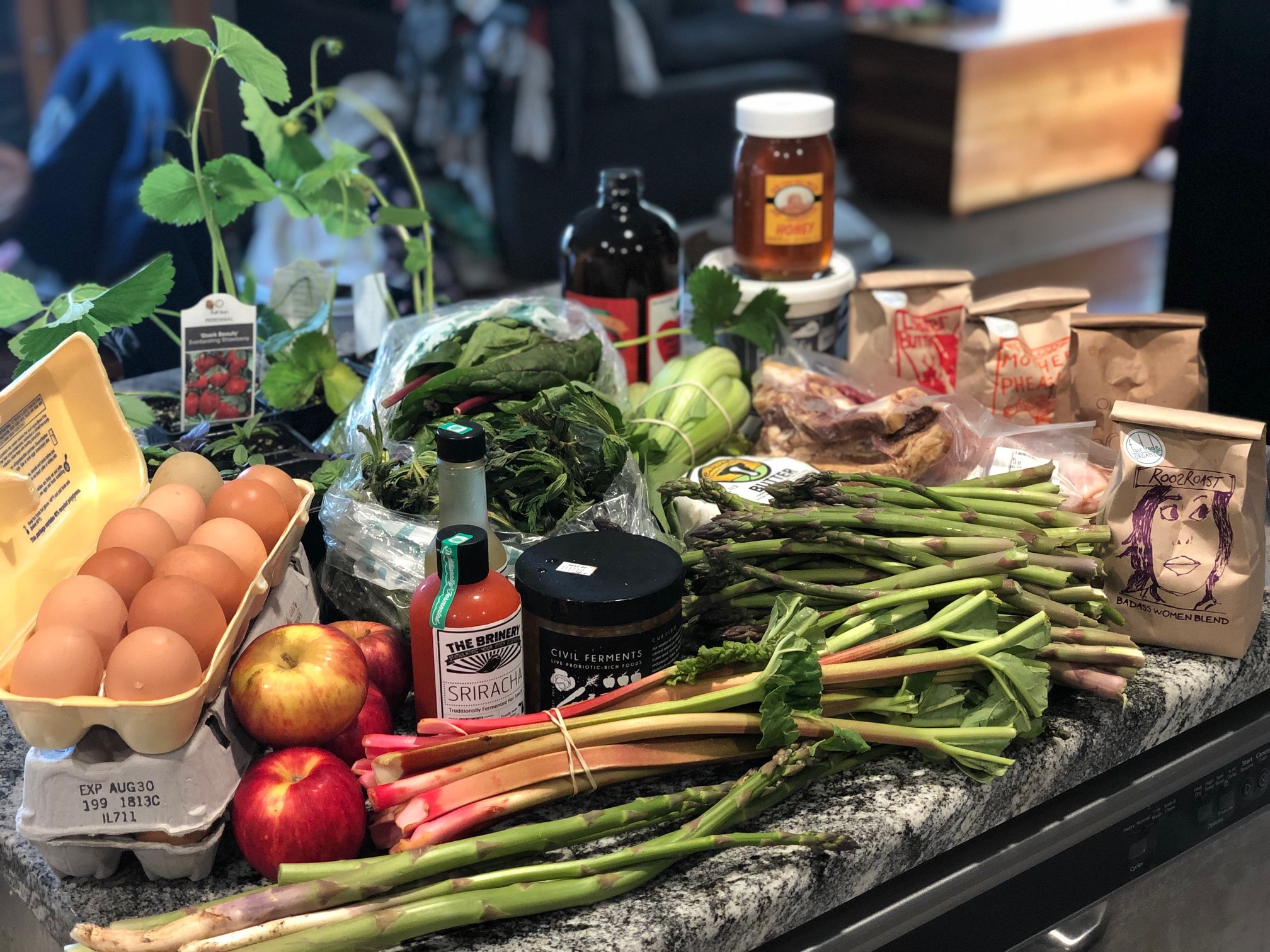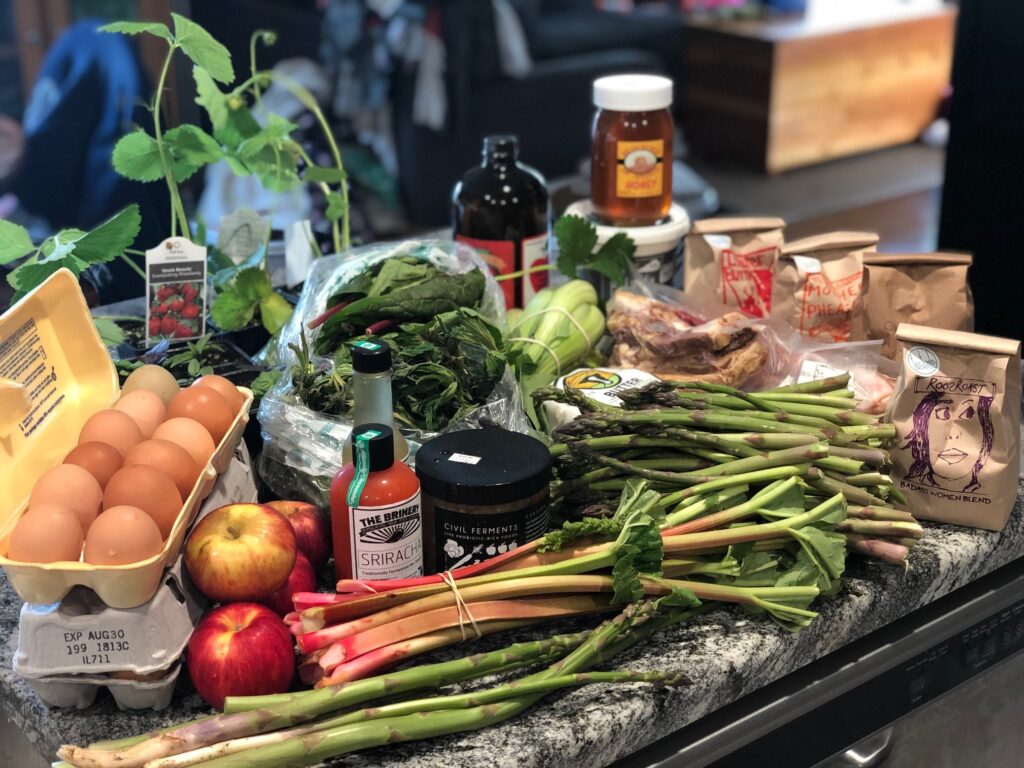 The anticipation of freshly picked produce begins the night before I head to the market; I have a cooler set out along with my produce bags ready for the morning. I check the fridge and freezer to see what I have stocked and make a mental note of a few specifics I will try to find at market if the weather has proven to be favorable.
Now and then you are in for a surprise: a farmer who started a Summer vegetable early and tended to it with loving care in the greenhouse, taking all the steps to provide something earlier in the season than expected. This was the case last year when I was surprised with early Summer squash available slightly ahead of the season. But generally, I am focused on what should be available early in the year as the days lengthen. As the sun starts to shine more often I start to anticipate more varieties and options.
The freshness of the produce at market can't be beat. It is impossible to get something so recently harvested at the grocery store. Much of the produce is picked the night before and now and then picked that morning. Fresh produce lasts a great deal of time when stored well also. I love to open my fridge and see how fresh everything looks a week or two after purchasing – if it doesn't get eaten first. Farmers markets are a great way to become familiarized with what is available seasonally in your area.
It gives you a chance to talk to the farmers directly. They are often happy to discuss what is growing and what they will have available as the season continues. They can also offer up information on how each season affects the plants: having more rain than usual, an onset of hot temperatures, no rain…all these things can alter crop availability.
Are you looking to purchase products using organic methods? It costs quite a bit of to receive the paperwork for Organic certification. As a result many farmers may not be certified but are using organic practices and often are going beyond the requirements, focusing on the best sustainable options. If you are unsure of a farm's growing practices the Farmers Market is a great place to ask those questions. I recently relocated and as I get settled into a new area it has been part of my family's adventures to visit new farmers markets that surround the area. As we visit each market I start to recognize the farm names. I am getting a feel for where their farms are located, and how far they drove that morning to share the fruits of their labor. The excitement is always there even when I know exactly what to anticipate.
Now that we are nearing the end of May, there are more and more Farmers Market options opening for the season around the nation. Each opening day is dependent upon the area, as is the length of the growing season. There are several ways to locate a market near you and often social media is a great resource. When our family decided to relocate I dove into Facebook, Instagram and Twitter. It might sound funny but here I could get more information on each farm as well as follow where they are located and what they are working on. It provided a great connection as our family packed boxes and headed into a new area.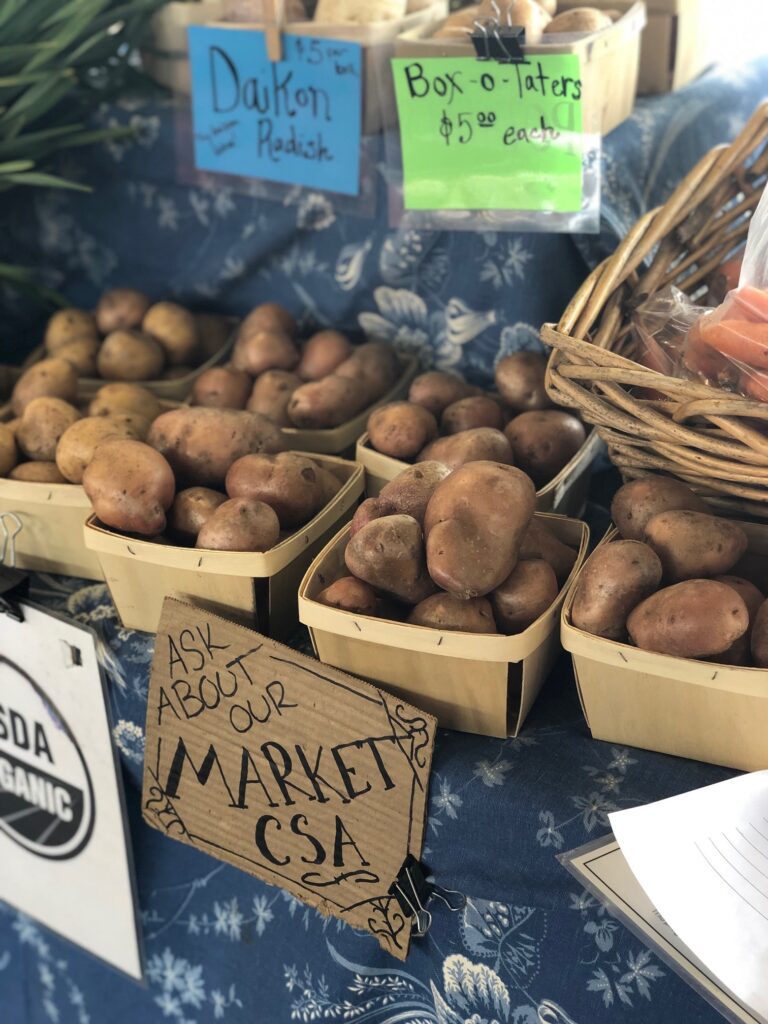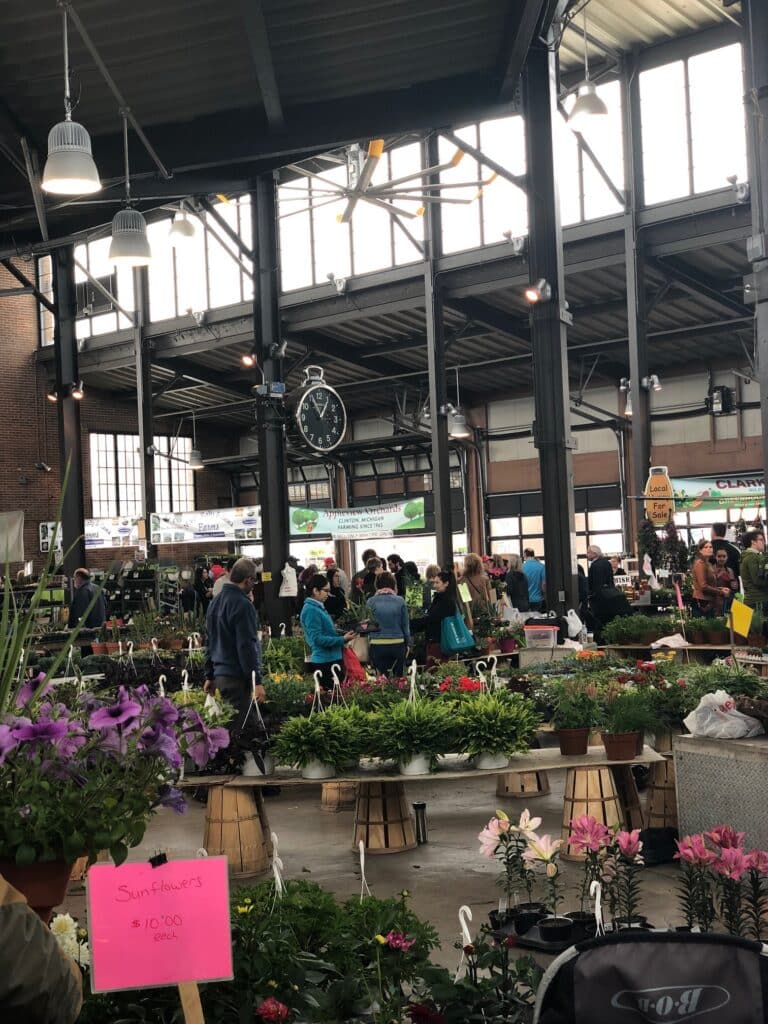 Once we arrived we started visiting markets and learning when others would start up. While visiting one market on a Saturday I was talking with a farmer and he recommended a Sunday market that would be opening up close by. Naturally, I visited two markets in one weekend. For me, that was the perfect way to soak up the sun (it was the first sunny weekend since we arrived) and enjoy some family time walking among the fresh produce.
This is the time of year that Farmers Market visits will offer up lots of seasonal greens but that is not all! After my most recent visit I came home with carrots, green garlic, potatoes, turnips, mint and oregano
Depending upon your exact location, you can expect to find many of these items currently in season:
Arugula
Asparagus
Basil
Beets
Bok Choy
Broccoli
Carrots
Cauliflower
Chard
Chevril
Chicories
Cilantro
Collard Greens
Chives
Fava Beans
Fennel Bulb and Fronze
 Green Garlic
Garlic Scapes
Kale
Lettuce. Both loose leaf and
head lettuce, several
varieties.
Mache
Micro Greens
Mint
Mushrooms. Several varieties, watch for morels, they have a short season and are amazing.
Mustard Greens
Nettles
Oregano
Onions
Parsley
Peas Shoots
Peas, several varities.
 Potatoes, early potatoes have a soft skin to them and are often sweeter than when harvest in Fall.
Purslane
Radishes
Ramps
Rapini
Rhubarb
Rosemary
Sage
Spinach
Sorrel
Tarragon
Thyme
Turnips, one of my favorites are Hakurei variety. They areso delicious just to bite into raw and enjoy.
Watercress
With June approaching the warmer weather will bring beautiful fruit! Keep a look out for several types of berries, cherries, currants, gooseberries and strawberries. Many of my early fruit purchases don't even make it home but are consumed by the children who ride in the wagon or stroller with me.
Normally, their fruit consumption consists of apples, frozen berries and applesauce this time of year but early summer means they are allowed to gorge on fresh fruit whenever it is available. There is nothing quite like a freshly picked, warm strawberry to bring your taste buds to life and fill your belly.
Source: Jen Iacoboni
Ingredients
7 Tablespoons

coconut oil melted

1.5-2 lbs

potatoes

1 Tablespoon

fresh mint minced

1 ounce

green garlic chopped
1⁄4 teaspoon salt
1⁄4 cup pine nuts
Directions
Preheat oven to 350*. Wash and chop potatoes into 1-2 inch pieces. Melt coconut oil on the stove top.
Place 1 tablespoon coconut oil in an 8×8 casserole dish then place potatoes in dish. Place the remaining oil, fresh mint, green garlic, salt and pine nuts in a food processor or blender and blend until smooth.
Spread mixture over the potatoes and place in oven to bake for 30-45 minutes, stirring occasionally.
Once fork tender broil the potatoes for 3-5 minutes or until the tops are golden brown.