This month of meal planning tips and giveaways has been fun! We hope you've hopped back on the meal planning wagon and started a new routine. 
We're excited for our final giveaway with Debbie Brosnan of The Effortless Kitchen! We've interviewed Debbie twice on The Plan to Eat Podcast and recommend listening to her first interview to get to know her better. Giveaway info at the bottom of this post!
Meal Prep for the Week Ahead 
Our final piece of meal planning advice is to try some meal prep methods to get ahead of the week's cooking. Meal prepping is upfront work for your recipes that will save you time when you go to actually cook your meals. We outline quite a few meal prepping and time saving tips in Episode #24 of The Plan to Eat Podcast, but here are a couple highlights:
A great place to start with meal prep is to wash, cut, and portion fruits and vegetables for your upcoming recipes. If you have three recipes in the week that call for chopped onion, chop all three at once and store them in a tupperware container in the fridge. Or if you like to have fruit and veggies as part of lunches or after-school snacks, get them ready on Sunday for easy access. 
Batch cook grains and protein.
Grains and proteins are typically the most time-consuming ingredients in a recipe. You can cut down on a recipe's prep and cook time by cooking large batches of what you need and then using those pre-cooked ingredients to assemble your recipes. Try cooking your grains in a slow cooker or Instant Pot and grilling or smoking meats for a hands-off meal prep experience. 
Week #4 Giveaway: 4 Virtual Cooking Classes with The Effortless Kitchen + 1 Year Subscription to Plan to Eat
For our final giveaway, we partnered with Debbie Brosnan of The Effortless Kitchen to give you four free virtual cooking classes! Debbie Brosnan is a personal chef turned virtual cooking class instructor. Debbie is a passionate self taught home cook who began her journey cooking alongside her mother and grandmother as a young child. Her focus is on healthy food that tastes amazing using simple recipes so that those who take her classes will continue to make those dishes and others in their own kitchens.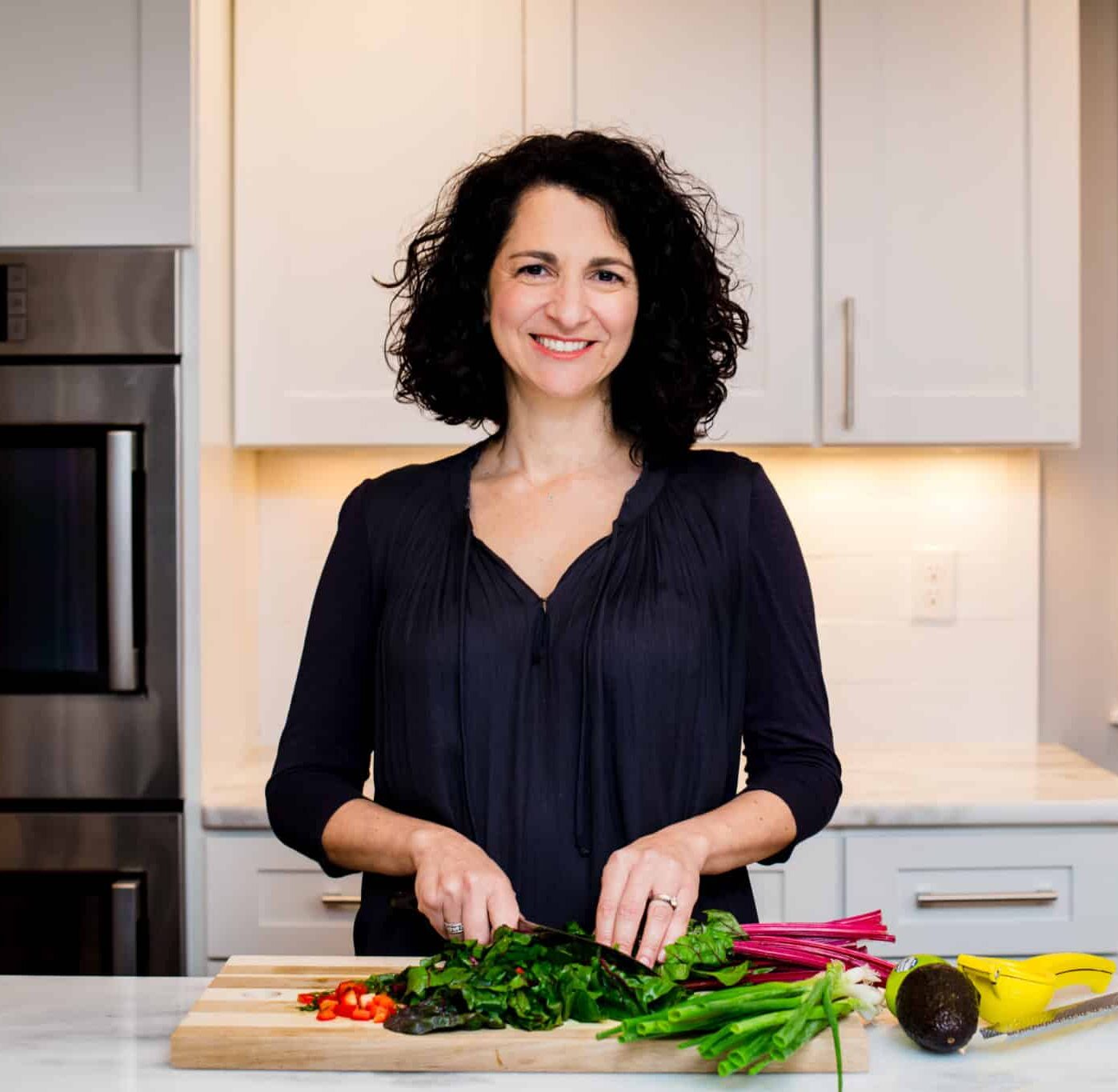 The Effortless Kitchen offers weekly classes, custom parties, and corporate events and all are interactive and fun. By popular demand, recorded classes are now being offered for those who can't make the live classes and want to cook on their own time. Debbie is thrilled with the shift in her business as she can reach more people and share her gift with everyone. In 2022, Debbie added culinary travel as an offering for those who have the travel bug.
In addition to four free cooking classes in Debbie's Fall Menu, the winner will also get a free one-year subscription to Plan to Eat!
To enter the giveaway, head over to this Instagram post and follow the instructions in the caption for how to enter. 
This giveaway is only available through Instagram and you must be 18+ to enter.