Recent Articles from the Blog
Enjoy some of our most recent blog posts from July 2022 on the Plan to Eat blog, including tips & tricks, new recipes, and so much more!
Recent Podcast Episodes
The Plan to Eat Podcast is now bringing you new episodes every Wednesday! 
Download episodes and subscribe to our podcast on all your favorite apps including, Apple Podcasts, Google Podcasts, and Spotify.


August 2022: Revive Your Meal Planning Routine
We're helping you get back on the meal planning wagon with meal planning tips and weekly giveaways through Instagram!
Giveaways include:
Don't miss our emails with tips and giveaway info starting Monday, August 1st.
Mobile App Updates
We've been squashing bugs and working on new features for the Plan to Eat app! This month we released app version 2.9.9.
We fixed a bug in the recipe keyword search. Recipes with the exact search keywords in their titles will now appear first in the search results.
We fixed a bug causing Apple App Store payments to appear incomplete.
We fixed a bug preventing images from importing in the Android share extension.
We added share extension support for apps other than Safari. Plan to Eat should now appear as a sharing option anywhere you can share a URL, including all major browser apps, HelloFresh, and Yummly.
Desktop Updates
This month we made some behind-the-scenes updates on the website and fixed a scrolling bug in the Recipe Clipper.
The Development Team is hard at work on an new feature for the Plan to Eat website. Stay tuned for an exciting feature release in the upcoming months!
We will continue to notify you of any updates and new features on our blog and via email. In the meantime, if you have any questions, you can always contact our support team.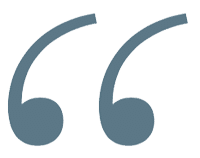 "Not to be overdramatic, but this app may have saved my marriage:) My husband is a spoiled eater, and I was at my wits end trying to vary meals and not repeat too often. He also doesn't want one dish/pot meals too often. I looked for a long time to find an app that I could just drag and drop easily and keep track of meal history. (I know, meal history. Right) The added benefit of transferring into a shopping list is wonderful. Life got so much less stressful with this little gem!"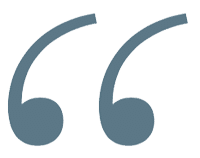 "Makes meal planning and everything related to it SO SO EASY! So many ways to add recipes, shopping list is autopolulated from the plan. It used to take HOURS to meal plan and prep and shopping list. Now it takes 5 min. Esp helpful with a child who has lots of food allergies. The podcast is awesome too!! Try this out – life is actually so much better (EASIER) with this app. We all need a bit more ease in 2022!"