"Nothing is more exhausting than the task that's never started…"
― Gretchen Rubin, Better Than Before: Mastering the Habits of Our Everyday Lives
Meal planning, like any routine task, comes with hurdles that prevent consistency. No matter where you're at in your meal planning journey, life events, busy schedules, and even mindset can get in the way of planning ahead. 
We want to help you plan ahead, so you can feel successful, organized, and more in control. Get back on track with actionable solutions for the reasons we see people delay or stop meal planning.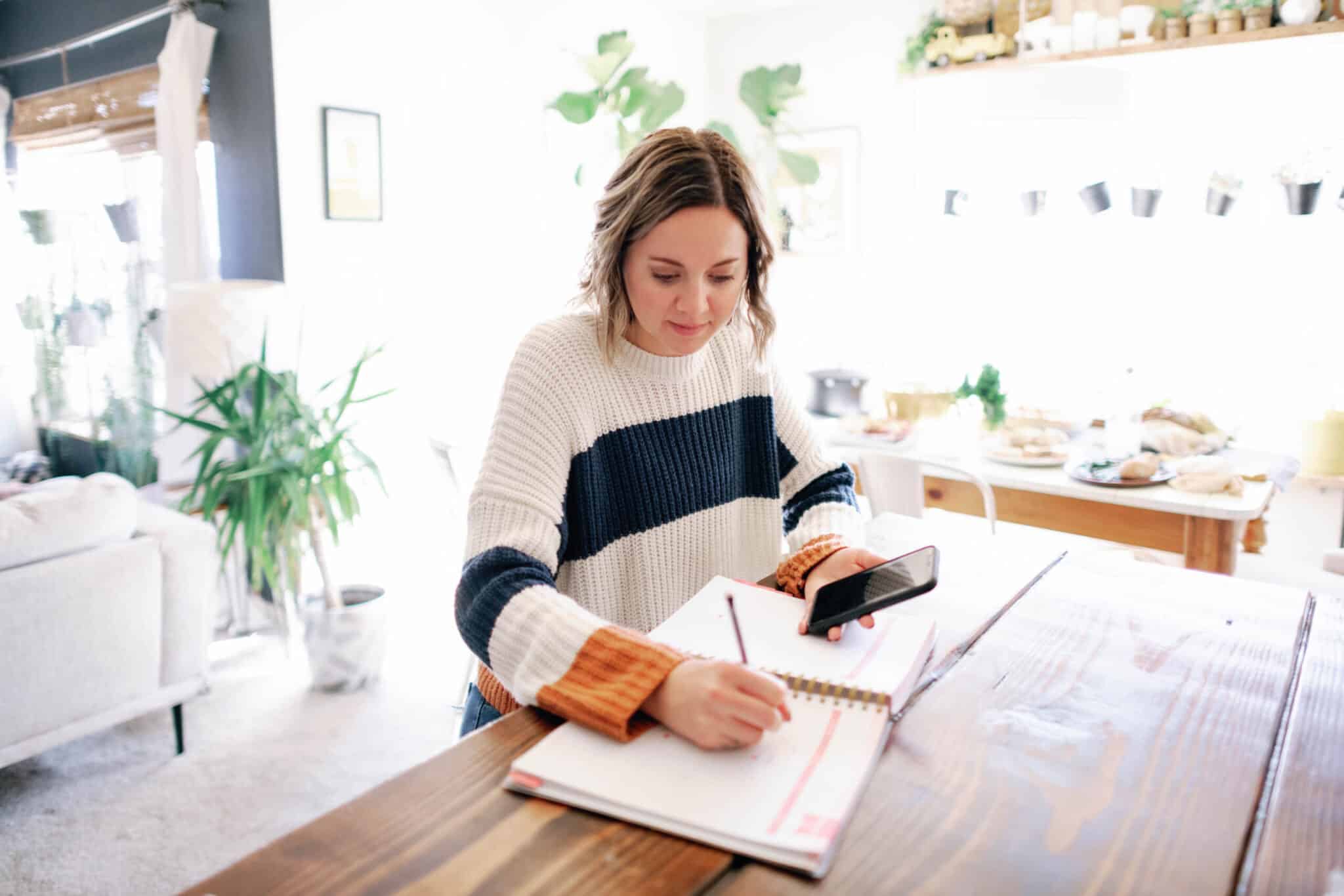 1. You can't stick to a meal plan.
If you struggle to stick to a meal plan and food ends up rotting in your fridge, start by planning for fewer days. Plan two or three days ahead, shop for those few days, and then repeat. This will prevent wasted food, keep you excited about what's on the menu (since it's fresh in your mind), and allow for more spontaneity. 
It's also helpful to have a recipe you absolutely love on-hand as a backup meal. If you're constantly tempted by take out, but want to eat at home more often, keep a yummy meal on-hand to avoid ordering out and encourage yourself to make what you have at home. 
2. You enjoy eating out all the time. 
If you enjoy eating out, but are trying to spend less money or eat healthier, we recommend planning for restaurant visits or take out in your meal plan. Creating a meal plan doesn't mean you have to stop eating out, it can simply be part of your plan. And when it's part of your plan, it's easier to budget for or include in your lifestyle changes. 
3. Your life feels too busy to meal plan.
Planning can feel overwhelming when life gets busy, but that up front work is a gift to your future self. Meal planning can actually rescue you during your busiest moments because it gives you an answer for, "what are we going to eat?"
Rather than give up on planning, keep your meal plan simple. Plan recipes you're familiar with, so they can be prepared quickly and without much brain power. Increase the serving sizes of your recipes, so you can eat leftovers and only cook a couple nights a week.
And do what meal prep you can so food is already cooked for easy assembly at mealtimes. 
4. Meal planning feels like a chore. 
Let's face it, meal planning is like many of your other routine tasks and chores. Just like folding the laundry, meal planning needs to be done week after week. 
In Plan to Eat, you can save past meal plans and create reusable Menus to make the task more hands off. If you want to be ultra prepared, create a Menu that spans a month, so your meal plan is established and then you can grocery shop when it fits your schedule. 
Just like your kids help with household chores, have them help with meal planning. Let your family decide what to eat a couple nights a week and even invite your kids into the kitchen to help cook! It will take some strain off you and teach them valuable cooking skills.
Don't forget about the Random Recipe button in the website Recipe Book to spark new recipe inspiration when you go to make your next meal plan. 
5. You hate grocery shopping.
Maybe it's not so much meal planning you struggle with, but the trip to the grocery store. And you hate sending your spouse to the store because they forget the brand of yogurt you like and buy mini bell peppers when you need regular size ones. 
WIth grocery stores widely offering grocery delivery and pickup services now-a-days, the dreaded trip to the store doesn't have to happen at all. And once you create your shopping list in Plan to Eat, you can transfer it to your favorite grocery store to make your pickup and delivery experience even simpler. 
What prevents you from meal planning regularly? Look for more ways to overcome meal planning hurdles in Part 2!