Recent Articles from the Blog
If you are looking for motivation, tips & tricks, new recipes, and so much more — the Plan to Eat Blog is an awesome resource for you. Enjoy some of our most recent blog posts from last month.
Three of the Most Annoying and False Food Labels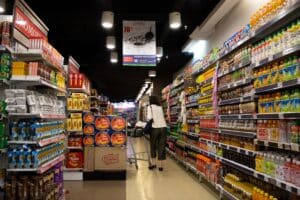 Kim continues to help us understand what we're buying at the grocery store! In this second installment about food labels, she reveals three labels that are downright false!
The Perfect Carrot Cake Recipe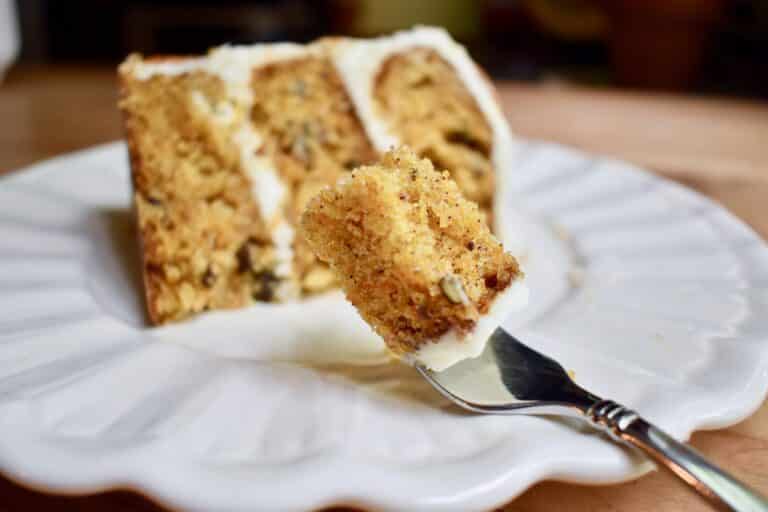 Anna shares her favorite recipe for carrot cake this month! Even if you aren't normally a "carrot cake person", you will love this cake.
New Feature: The Menu Editor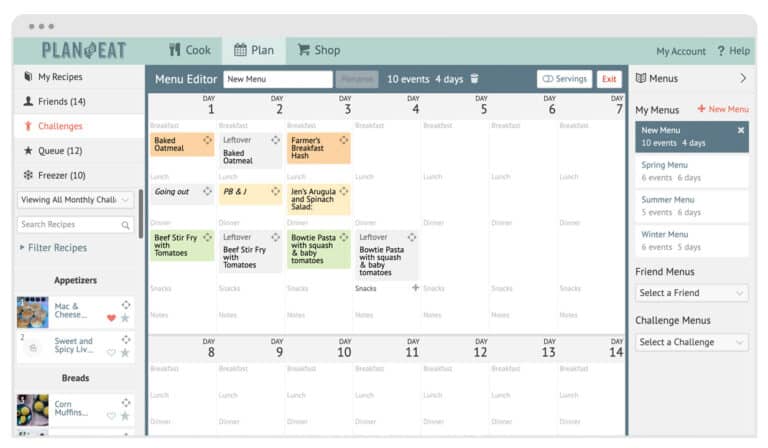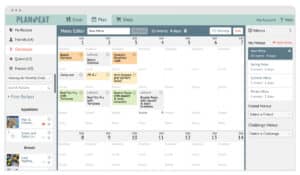 We added an exciting feature to the Planner this month! The Menu Editor allows you to edit existing Menus and create new Menus in a blank template!
Desktop App Updates
The team is busy squashing bugs and making updates. Recent updates include:
We added the Menu Editor! Which allows you to create new Menus from a blank template, edit existing Menus, and preview your Friend's Menus!
Recent Mobile App Updates
As always, we're adding new features and squashing bugs for our iOS and Android app.
Version 2.4.1 is currently available for iOS and Android.
We added filtering options to the cookbook! Tap the "Filters" button to filter your recipes by course, cuisine, main ingredient, time, or rating!
We added an 'x' button to clear just your selected sorting option.
We fixed a bug causing the "Clear Purchased Items" button in the Shop tab settings to appear unresponsive.
We're excited to give you another month of fresh updates and amazing new features! We will continue to notify you of any new updates and features on our blog and via email. In the meantime, if you have any questions, you can always contact our support team at [email protected].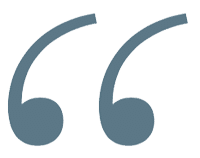 I can whole heartedly recommend this app! Makes meal planning and shopping a breeze. Customer service is on top of their game, all of my questions have been responded to within one day. After a week with Plan to Eat I couldn't imagine going without!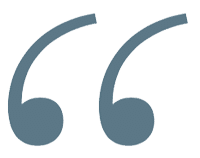 I love how easily I can import new recipes, add to my meal calendar, and get a shopping list. I especially love that I can do it from any of my devices.