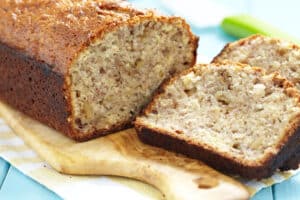 Somehow, I amassed three bunches of very ripe bananas last week. I don't even usually even buy bananas, but there they were. Naturally, banana bread seemed like the logical solution.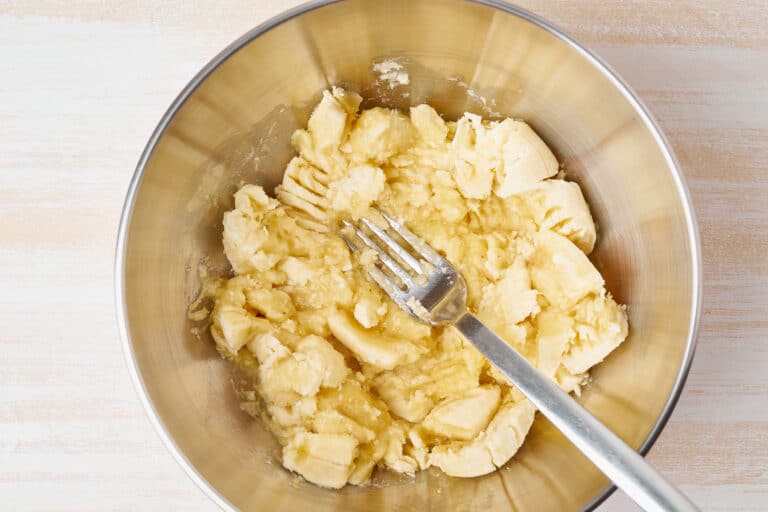 It's hard, though, to find a recipe for banana bread that doesn't involve a cup of sugar and plain old wheat flour, plus we were sick so we were avoiding cooked dairy at the time. So I put this recipe together from snippets of other recipes.
Oftentimes this results in failure, but I am glad I tried it because my husband said "This is the best banana bread ever." So naturally I made four loaves in three days.
It is definitely not as sweet as its sugary counterparts, but it is loaded with yummy banana flavor, sans the sugar, gluten, and dairy.
Makes 2 loaves.
Source: www.plantoeat.com
Ingredients
6

very ripe bananas medium-large
2⁄3 cup melted coconut oil

2

eggs

2 teaspoons

vanilla extract

3 cups

oat flour

2 teaspoons

ground cinnamon

2 teaspoons

baking powder

1 teaspoon

baking soda

1 teaspoon

sea salt

1 cup

chopped walnuts or almonds
Directions
Preheat oven to 350 degrees and grease two loaf pans. In a large bowl mash bananas with a fork until they form a slightly chunky banana paste. Add melted coconut oil and incorporate. Beat in eggs and vanilla.
In a separate, medium-sized bowl combine oat flour, cinnamon, baking powder, baking soda, and sea salt. Whisk together until completely combined.
Add the dry ingredients about 1/3 at a time, mixing until barely combined each time. After all of the dry ingredients have been added fold in the nuts.
Scrape batter into prepared loaf pans and bake in 350 degree oven for 45-50 minutes, or until a knife comes out clean when inserted into center of loaf. Turn out onto a cooling rack and cool completely before cutting, lest you run the risk of an extra-crumbly bread.
Enjoy with plenty of butter if you can tolerate it.
Powered by