Summer has arrived! We're always excited for bountiful Summer produce and all the new recipe options we have for what's in season. Summer produce is excellent when eaten raw and fresh-picked, but it's also great to can, freeze, dry, and preserve! You can make homemade jams, fruit leather, pickled veggies, or simply wash and freeze produce to prepare for the Winter. 
Summer Seasonal Foods:
Apricots (May – July)
Basil (June – Aug.)
Beets (All year, June – Oct.)
Bell peppers (July – Nov.)
Blackberries (May – Sept.; peak from June – July)
Blueberries (April – Sept.)
Butter lettuce (June – Aug.)
Cherries (May – Aug.)
Corn (May – Sept.)
Cucumber (May – Aug.)
Eggplant (July – Oct.) 
Green beans (May – Oct.)
Honeydew melons (June – Oct.)
Nectarines (May – Aug.)
Peaches (May – Sept.; peak in July – Aug.)
Plums (May – Oct.)
Raspberries (July – Oct.)
Shallots (June – Sept.)
Strawberries (April – June) 
Summer squash (June – Aug.)
Tomatillo (June – Aug.)
Tomatoes (June – Aug.) 
Watermelon (June – Aug.)
Zucchini (June – Aug.)
*Dates correspond to northern hemisphere seasons and may vary depending on your region.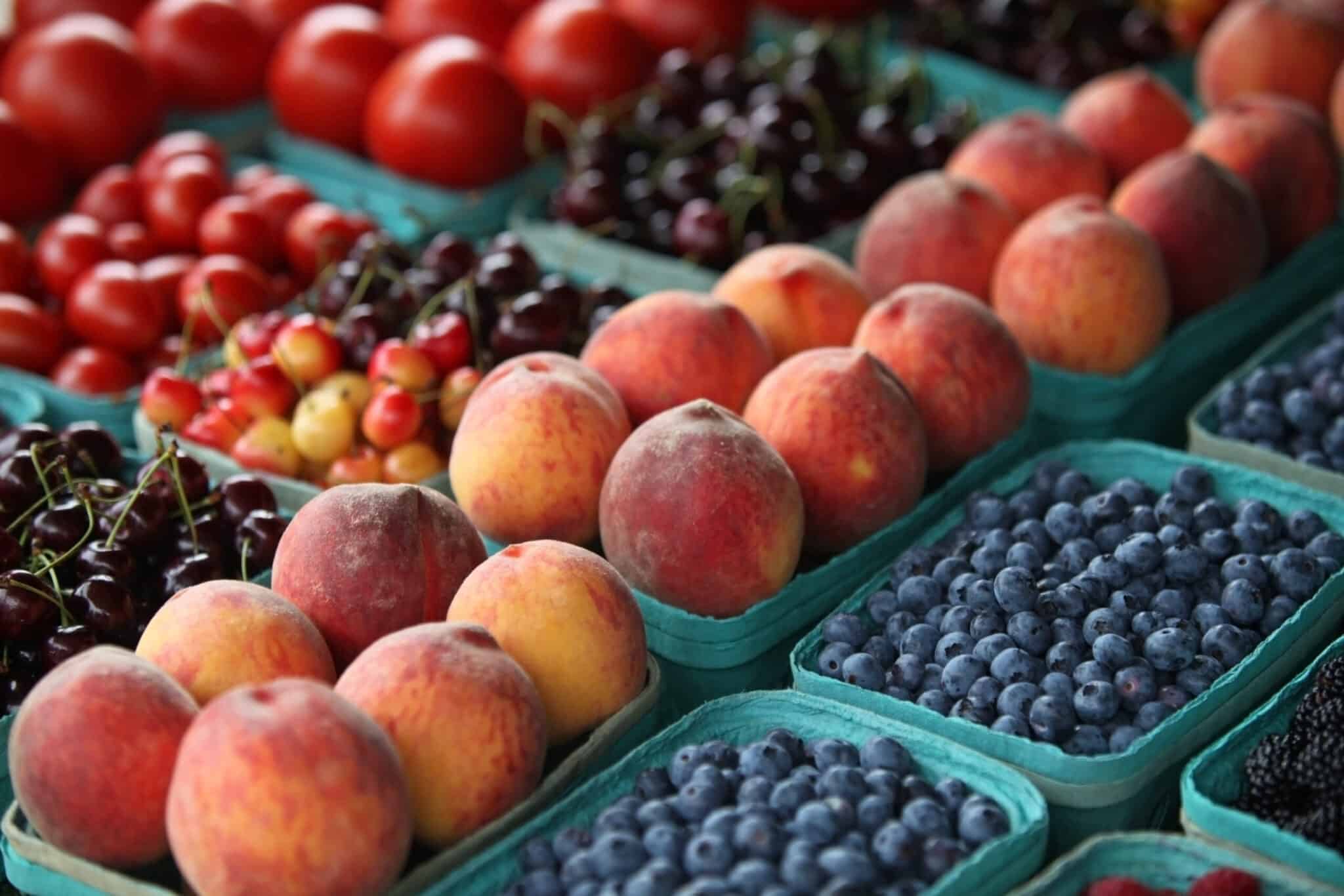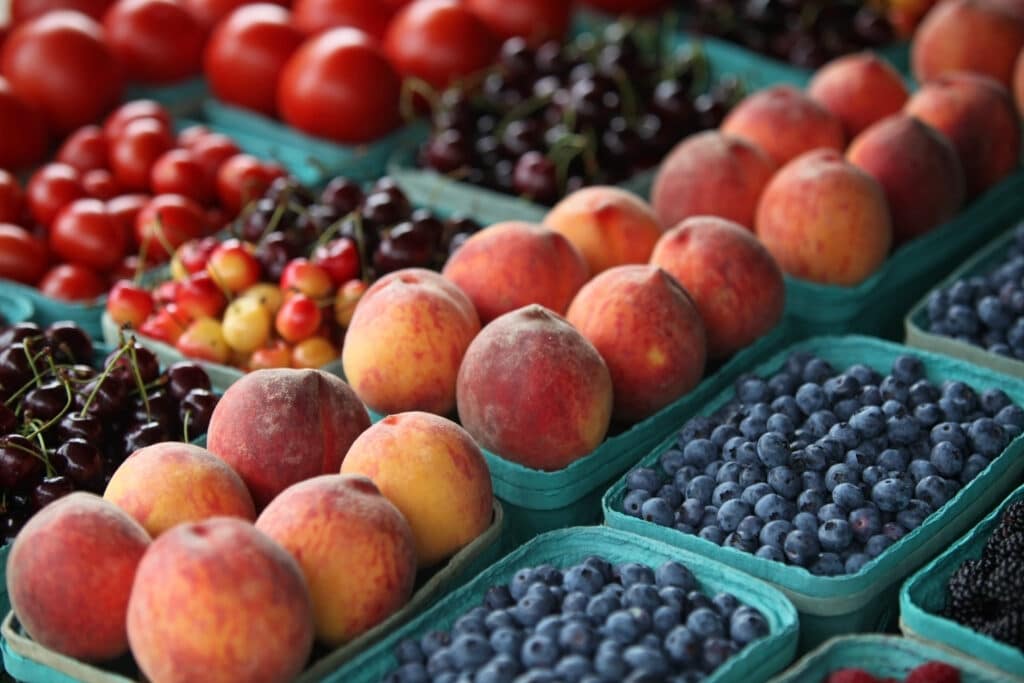 If you have the option to buy your produce from a farmer's market, or local farm, you'll also be contributing to your local economy and buying food sustainably. Local produce can actually be less expensive than at the grocery store because there's less packaging and shipping costs rolled into the cost of the food. 
We love the idea of buying into a CSA (Community Supported Agriculture), which allows you buy a 'share', so you get fresh produce regularly. CSAs are beneficial both for the farmer and consumer, as it allows the farmer to get paid upfront for their crops and the consumer receives ultra fresh produce!
And don't forget to tag your recipes and Menus in Plan to Eat with monthly or seasonal labels! Since Summer produce is vast and each month contains new fresh ingredients, we recommend tagging based on month (ie: cherries are in season in Colorado from late June-July so I would tag cherry recipes as "July").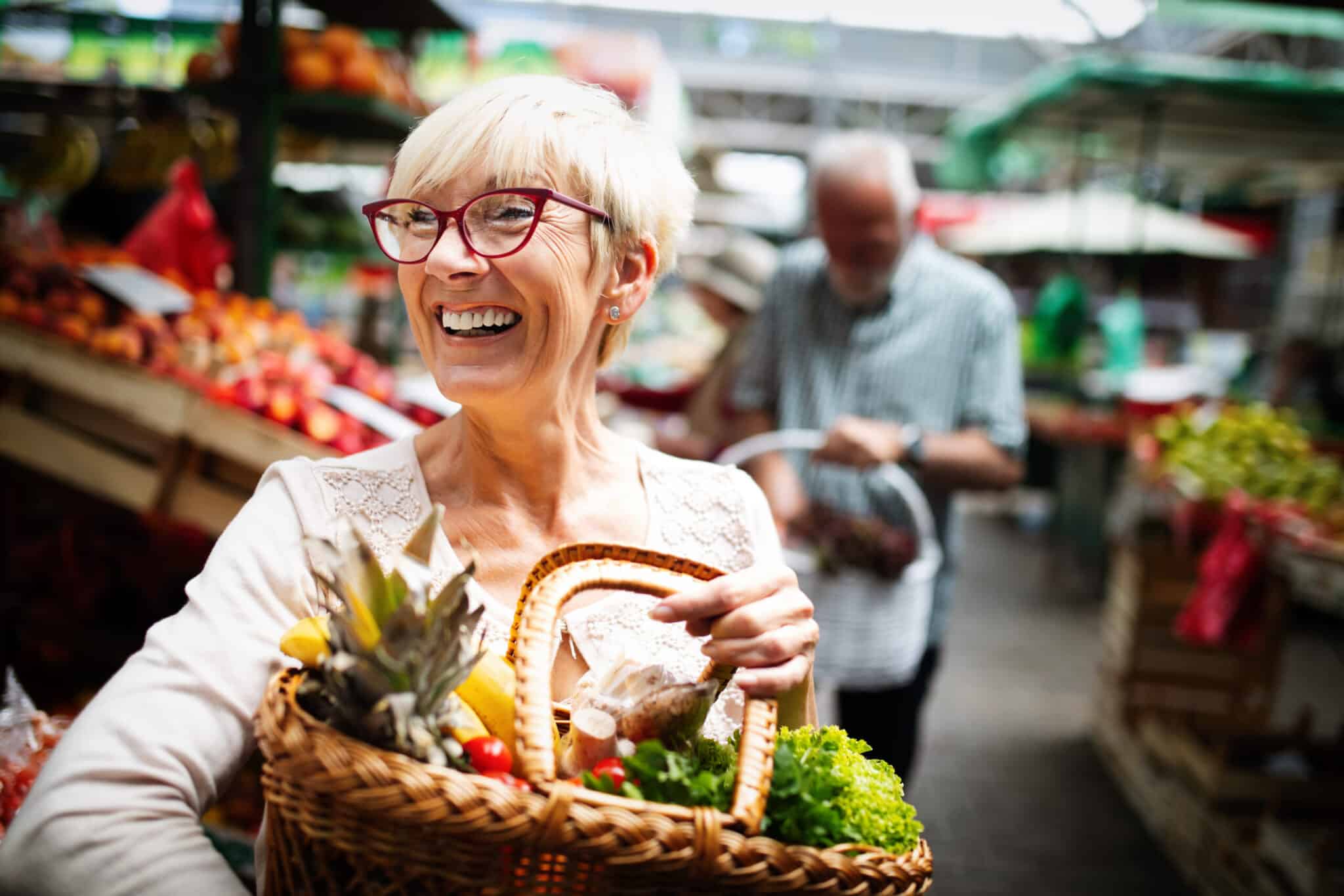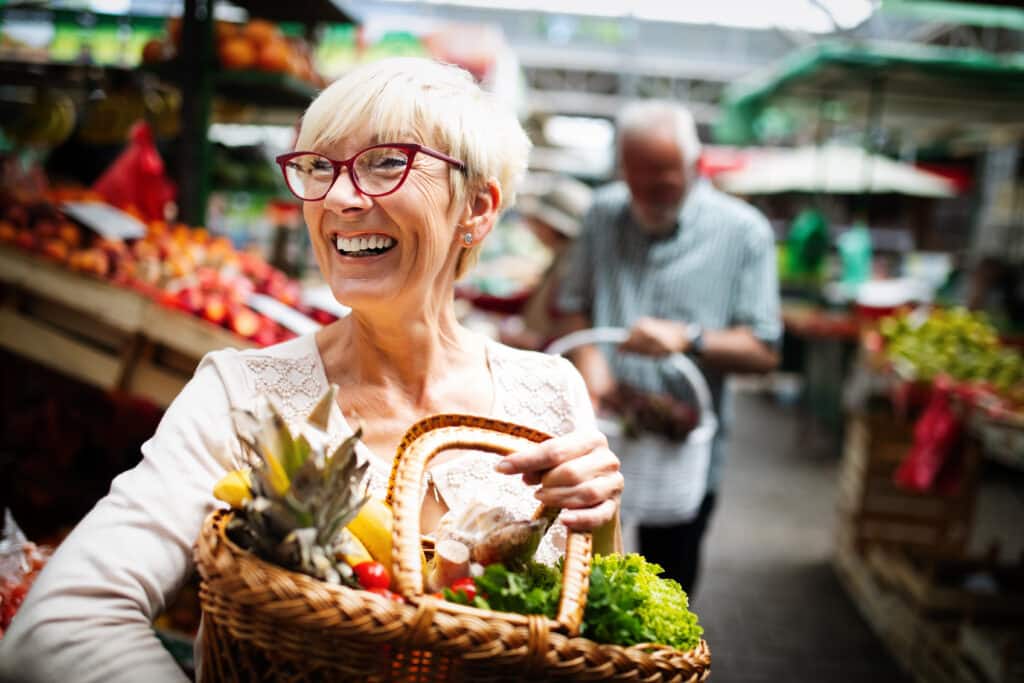 We covered Summer seasonal produce in more detail in Episode #18 of The Plan to Eat Podcast! Tune into that episode to learn fun facts about eggplant and cherries, how to pick a ripe melon, and what plants you can re-grow on your kitchen counter!