Recent Articles from the Blog
If you are looking for motivation, tips & tricks, new recipes, and so much more — the Plan to Eat Blog is an awesome resource for you. Enjoy our most recent blog posts from last month!
Learn more about adding tags to your Menus to categorize them, making Menus private, and using the search bar to filter the Menus shown.
Read Roni's review of Bryan Ford's new cookbook, New World Sourdough. Find out if this book is good for beginners and what kinds of recipes you'll find inside. 
In this article, Monica offers some ways to make pie crusts and stuffing with real food alternatives to wheat flour and bread. 
Our latest recipe list is dedicated to Autumn and the cooler weather. Save these recipes to your Plan to Eat account for easy planning this season!
This holiday season, we wish you so many wonderful memories with your family, gathered around a table. We also wish you a little less stress and a little more peace. 
Mobile App Updates
We were busy this month adding new features and squashing bugs for our iOS and Android app. This month, we released version 2.8.10.
We now save your scroll position on the planner so you can use the other tabs without losing your place. Remember that you can always tap the "Plan" tab or "Today" button to jump back to today's date!
We made some refinements to planner scrolling so events are only scrolled into view if you selected the day outside of the planner.
We fixed a bug that caused prep notes from menu events to appear on the planner for some users.
Desktop Updates
We've been making consistent updates, squashing bugs, and adding features to the website too! 
We added the option to set your Menus to private or public. Private menus are only visible to the owner and not visible to friends.
We added the ability to add tags to your Menus.
We added a search bar in the Menus section. The keyword search filters Menus by title or tag names.
We're excited to give you another month of fresh updates, bug fixes, and exciting new features! We will continue to notify you of any new updates and features on our blog and via email.
In the meantime, if you have any questions, you can always contact our support team.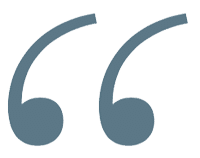 I absolutely love this app. I meal plan and my husband usually cooks. We frequently had issues with locating recipes on Painters or in cookbooks. Having the recipes linked to the calendar, in a place where I can make modifications and add in my own creations, has been a lifesaver. I love that I can import recipes from websites, as well as add them manually, and make changes. Worth every penny for my busy family.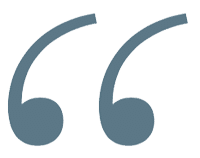 I never write reviews and I'm horrible at managing food preparation for my family. I was desperate for some help in the form of an app. I cannot describe how easy this app has made my life. You can effortlessly add any recipe from the web, you can then effortlessly add it to your calendar and then it adds all the ingredients to your shopping list. Not only that, I can make notes in the calendar for the days I don't need a recipe, like if we're eating out or my husband is going to cook. At the store it's a quick tap to check something off the list. I cannot rave enough about this as someone who isn't naturally inclined in the kitchen, it's a total lifesaver and now everyone in the family thinks I've got this kitchen stuff down. Thank you!!!!