Day 12 of our Easy Meals for the New Year challenge brings us an amazing lasagna from the blog Life as a Strawberry. The recipe is cheesy, creamy, and comforting. This is one of those dishes you make when friends come over, take to new parents, or pop in the freezer for a delicious meal you can warm up anytime you need it.
brought to you by Life as a Strawberry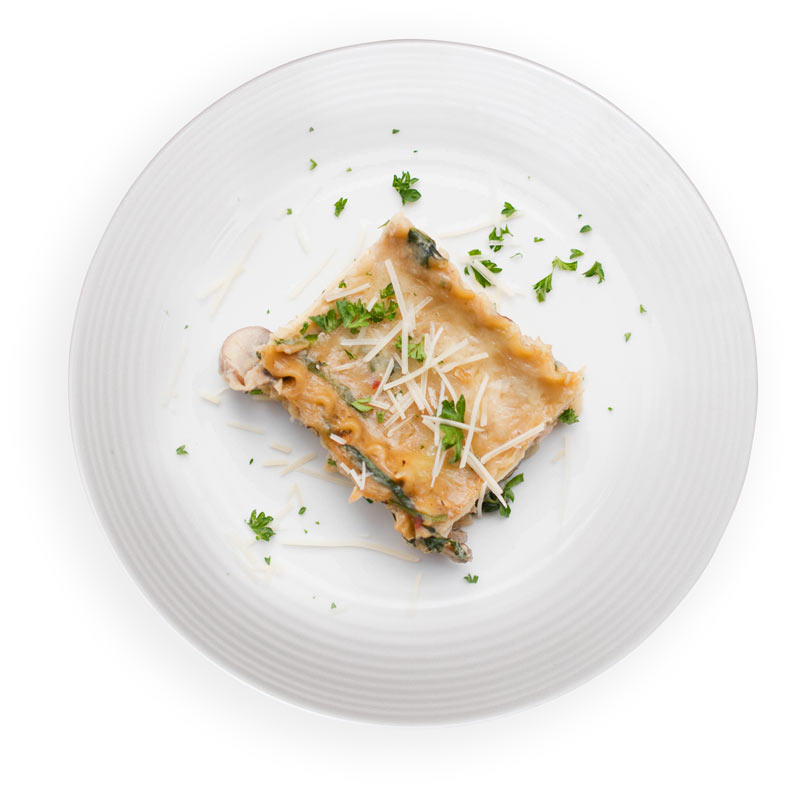 The mushrooms are earthy and hearty and keep this meal very filling. While this meal includes cheese, pasta, and a cream sauce, it's not too heavy. You make the cream sauce from scratch with 1% milk, veggie stock, and flour. (Ahh, homemade cream sauce is SO much better than a jar!)  This lasagna is a crowd-pleaser, a wonderful dinner party meal, and a meal plan powerhouse you will use over and over.
This recipe pairs deliciously with a crusty french bread and a green salad. The author, Life as a Strawberry also mentions that it can be paired with grilled chicken or other proteins.
---
Make 2018 the year that meal planning becomes a habit.
To help you get started, we've put together an amazing collection of 30 easy-to-prepare recipes, and made them available to you right in your Plan to Eat account.
Join us for Easy Meals for the New Year
---
Connect with other Plan to Eat users in our Facebook group to share recipes and talk all things food! It's completely free and we would love for you to join us.
---
Plan to Eat Tip: Freezer Cooking

Did you know Plan to Eat has a Freezer feature that allows you to cook meals, add them to your freezer and the feature will keep track of the meals you have available? It's a pretty cool feature and especially helpful if you batch cook! Learn more by following this link.