I love everything about enchiladas. The cheese, the tortillas, the spice, the sauce… that brick red, tomatoey, heavy-on-the-cumin-and-chili sauce.
But, to the best of my recollection, I've only ever bought one can of the stuff in my adult life. I blame it on all of the things I learned about the list of horrifying ingredients on the back of the can. Whoever said ignorance is bliss walked the aisle of the grocery store having read one too many Michael Pollan books.
So for a long time I just combined tomato paste with water and stirred in chili powder, cumin, garlic, and salt until it tasted good. That was enchilada sauce.
Then one time I made enchiladas and took the advice I was given to first ever-so-quickly fry those tortillas in butter. It rocked our world, in a good way, how the butter and the tortillas and the sauce and the beef all sang together in perfect harmony.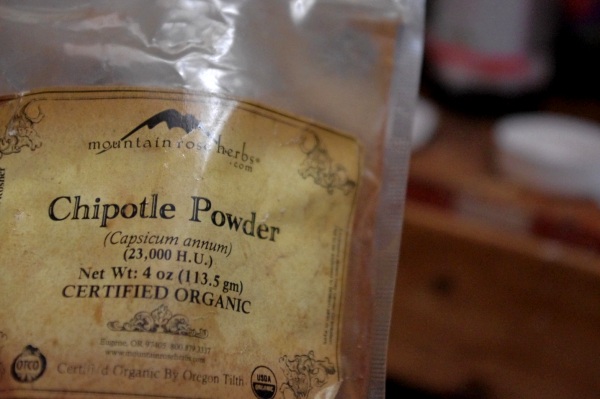 And now I can't make enchiladas without copious amounts of butter. But sometimes I also can't spare the extra time before supper to stand there and fry one tortilla after another before filling, rolling, and baking.
So I decided to short-cut it and just add that stick of butter to the enchilada sauce. Layer that in a 9×13″ pan with meat, tortillas, cheese, and raw onions and you've got a much faster enchilada casserole… or is it lasagna?
Anyway, it's all the singing in perfect harmony and none of the fuss.
Course: Sauces
Cuisine: Mexican
Serves: 1
Ingredients
1 6 oz

can tomato paste

1/2 cup

melted butter

2 cups

water

1 1/2 teaspoons

ground cumin

1/2 teaspoon

Mexican oregano

1 1/2 tablespoons

chili powder

1 1/2 tablespoons

garlic powder

1/2 teaspoon

chipotle powder (or 1/4 tsp cayenne)

2 teaspoons

salt or to taste
Directions
Combine all ingredients in a bowl and whisk to combine. Taste, adjust salt as needed, and use in enchiladas or other Mexican food.
Powered by