Has the price of just about everything been slowly creeping up in your area too? Chief amongst the expensive groceries is meat – whether it's local and grass-fed or not – meat is expensive.
And I think it's about to get worse.
With the drought that hit the U.S. this summer grain prices are going up which means cattle feed prices are going up which means very shortly meat will be very, very expensive.
One way to mitigate that is, of course, to simply not eat meat. That is a valid option, but our family has chosen to eat meat because we believe it is part of a nourishing diet.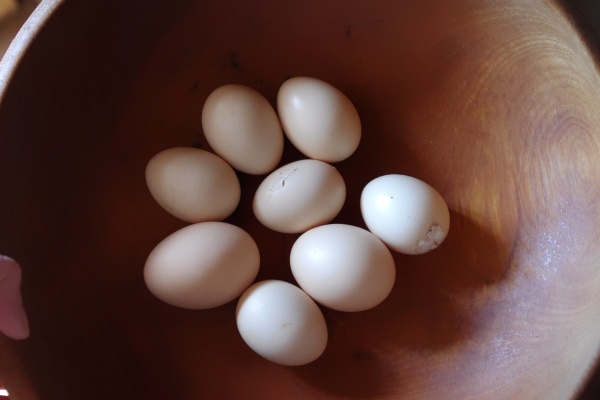 But unless we are butchering our own animals, which we have and will do some more of this winter (hello roosters), we need to figure out a way to eat less of it and still eat well. I've come up with a bit of a game plan.
The first part of our plan is to put up meat before the price gets much higher. This involves canning for us right now as we don't have a freezer or a more sustainable means of putting it up just yet. I think this will result in a substantial savings.
Beyond that, though, I am doing my best to dance around the need for large quantities of meat by balancing it out with other nutrient-dense sources of protein. A balanced diet doesn't necessarily mean every meal looks perfectly balanced, but rather that balance is found throughout your days.
We can go a couple of meals without meat, but if I don't have at least a small amount of animal meat protein every day I feel a little off, especially when I am pregnant or nursing. So I rotate through a few protein options each day:
Eggs for breakfast, beans for lunch, meat for dinner.
Grains for breakfast, eggs for lunch, small amount of meat + beans for dinner.
Dairy/eggs for breakfast, beans for lunch, small amount of meat + broth for dinner.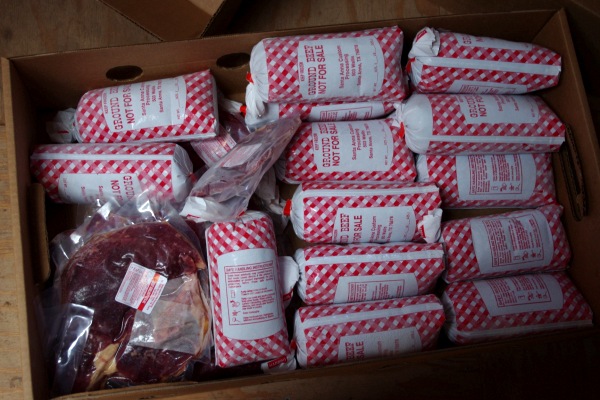 Real Life Menu
This plays out in a lot of different ways, but here is just one example of a few days worth of meals:
Day 1
Breakfast: Scrambled eggs + potatoes + milk or fruit
Lunch: A pot of pinto beans with some toppings such as salsa, cheese, sour cream, avocado, etc. and cornbread
Dinner: Hamburgers, homemade bread + butter, green vegetables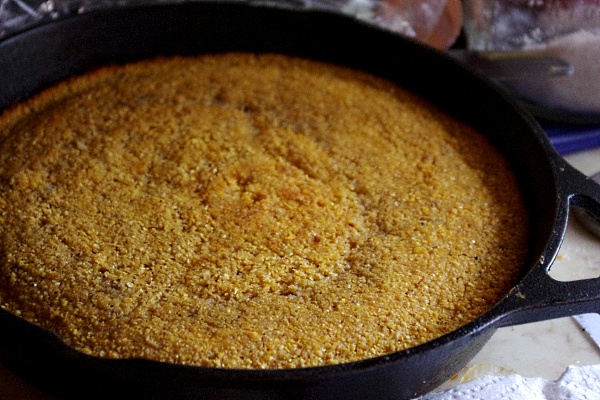 Day 2
Breakfast: Oatmeal with butter, walnuts, apple, and cinnamon
Lunch: Egg and vegetable fried millet (as a substitute for rice) + kimchi
Dinner: Taco salad using half beans-half ground beef
Day 3
Breakfast: Raw milk (or kefir) and egg yolk "shake" with peach jam
Lunch: Leftover bean + meat tacos with homemade corn tortillas and all the fixings
Dinner: Navy bean soup with a few slices of bacon, vegetables, and homemade stock.
The couple of slices of bacon in the pot of beans add some extra animal protein. The eggs are a wonderful protein source, especially since they come from our chickens or a neighbor's. The stock, simmered slowly from a chicken carcass, acts as a protein sparer and stretches any protein in your soup to nourish your body with essential amino acids.
So while our family loves meat, and feels it is an important part of a nourishing diet, we have to take steps to stretch those meat purchases out to a few meals in order to keep everyone well-fed.
How do you stretch out a piece of meat?