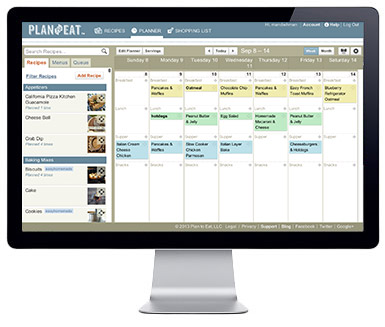 Drag & Drop Meal Planning
The menu planner is at the heart of Plan to Eat. Easily drag recipes from your recipe book to create your personalized meal plan, and then add additional ingredients, events and notes. Save existing meal plans from your planner as menus, then drag them back to your menu planner to simplify future planning. View nutritional totals, change servings for individually planned recipes, easily view and print menu plans and export your planner's iCal feed to other calendar software.
Learn more about the menu planner...
All Your Recipes — Plan, Cook, Share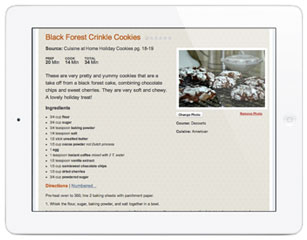 Keep all of your recipes in one place with your Plan to Eat Recipe Book. Plan, cook and share your recipes anywhere on any device. Import recipes from any website using our super simple import bookmark. Quickly search and filter your recipes by multiple criteria like ingredients in your pantry, tags or how often you've planned them.
Learn more about the recipe book...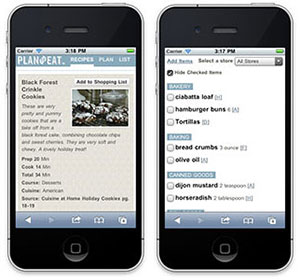 Mobile Grocery Store Assistant
Simplify your grocery shopping with the Plan to Eat mobile site. Use it to access your shopping list from your smartphone and check off items as you go. No more pen and paper needed! Search and plan recipes, view your menu planner and add new items to your shopping list on the go.
Try it out for yourself. Start your Free 30-Day Trial or Take the Tour
Why Plan to Eat?
If you are anything like our family, you often find your fridge full of food you can't use or practically empty, so you end up at restaurants more than you'd like. Or you're frustrated with grocery shopping because you buy what you don't need and forget the stuff you do. You're tired of reinventing the wheel every night!
We were too, and so Plan to Eat was born.
Plan to Eat is a simple menu planner that allows you to save the personal menu that's already in your head and scattered across recipe books and the web, in one place. Then you can easily select your favorite recipes from your menu (like at a restaurant), plan your meals for the night, week or month, print out the automatically created shopping list, and go shopping with confidence that you have a plan that includes eating great food at home, and not wasting time and money in the process.
Our Food Philosophy
Plan to Eat is driven by our food philosophy. We strongly believe our physical and emotional health is directly tied to what we eat, and the best way to ensure we are getting the highest quality food is to prepare it at home. Without a way to plan and organize, we will often not have what we need in the pantry to make good food for our family.
Read more about our food philosophy...
Our Business Philosophy — The Smaller the Better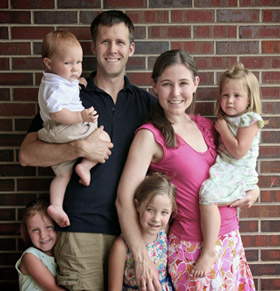 Plan to Eat is a small business — just our family. We decided early on that charging for our service would allow us to grow slow and build a long term, sustainable business. We are not a startup. We are not trying to grow as fast as possible (by making our service free) so we can sell our customer base and move on to the next project. We don't like ads, especially in the context of a web application like Plan to Eat. We have intentionally chosen not to seek investors or borrow money. This gives us the freedom to focus on what is best for our customers and our own family.
Continue reading about our business philosophy...
Try it out for yourself. Start your Free 30-Day Trial or Take the Tour