You can save time and eat better with the help of an air fryer. It's a kitchen gadget that, without the use of oil, achieves nearly the same result as a deep fryer.
1. Spicy chickpeas
There are numerous preparation methods for chickpeas. You can boil them and eat them with curry, mash them, or dry them and roast them for a crispy snack. For the best flavor in the air fryer, I like to season with salt, pepper, paprika, and cumin. To the chickpeas, I add my special blend of spices. Then I put a bowl made of silicon or ceramic in the air fryer and preheat it. When I cook them at 400 degrees for 12 minutes, they come out perfectly.
You can make a complete meal out of these by adding a protein source, starch, and vegetables to enjoy while binge-watching your favorite show on Netflix.
2. Cauliflower rice
If you're in a rush or your kids won't eat bitter vegetables, cauliflower rice is a quick and easy alternative. Cauliflower is a versatile and tasty vegetable that can be cooked in many different ways. It's great as a side dish, but also great on its own as a light lunch or dinner.
Cauliflower rice in an air fryer is, in my opinion, the best and simplest way to prepare it. Cauliflower rice is made with the following ingredients: 2 tablespoons of olive oil, 1 head of cauliflower broken into florets, 1/2 teaspoon of salt, 1/2 teaspoon of pepper, 1/4 teaspoon of garlic powder, 1/4 teaspoon of onion powder. Parsley can be added as a garnish if desired.
Flouretting the cauliflower is the only thing left to do. Blend it together with the spices. Air fry it for 10 minutes at 350 degrees after preheating the air fryer.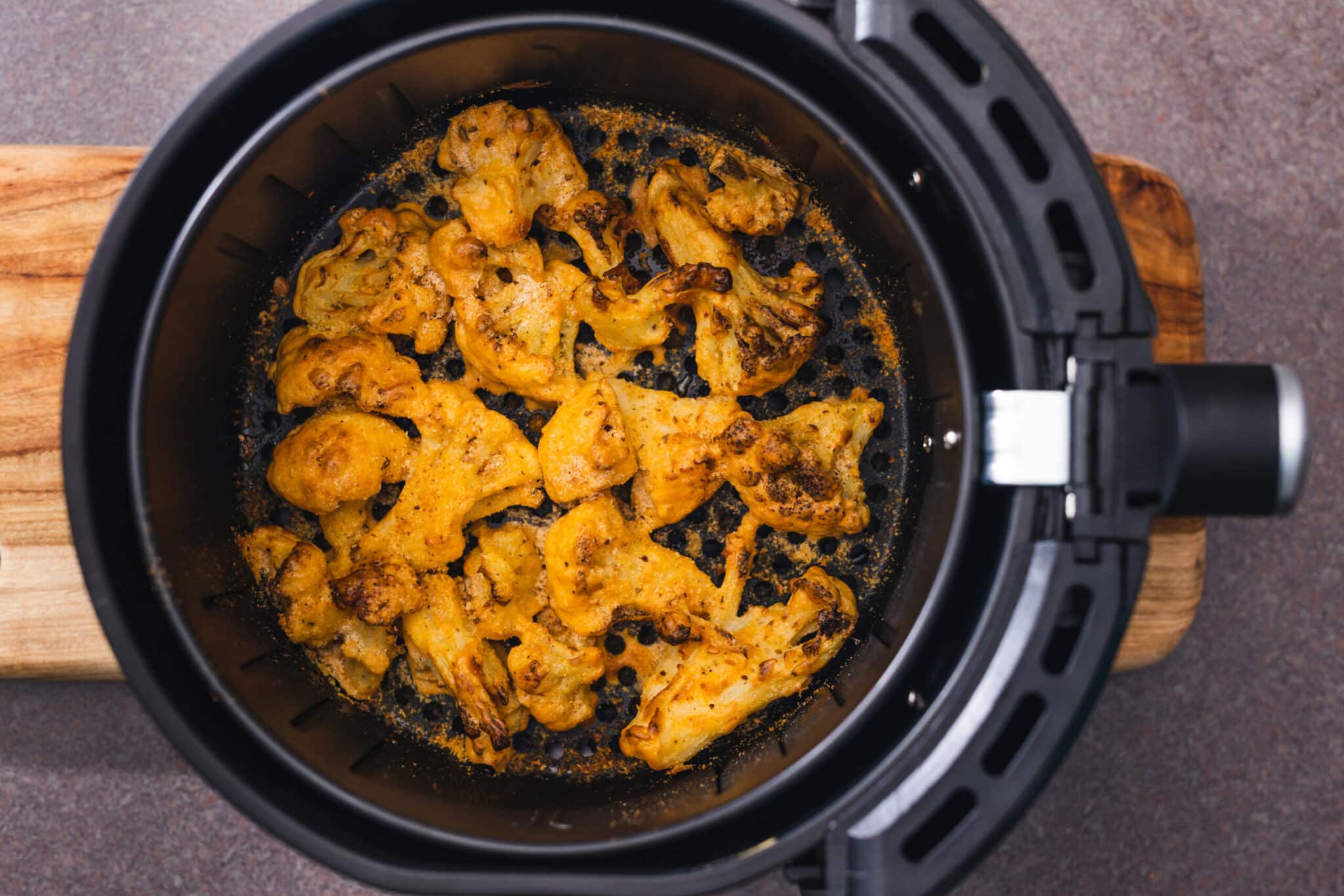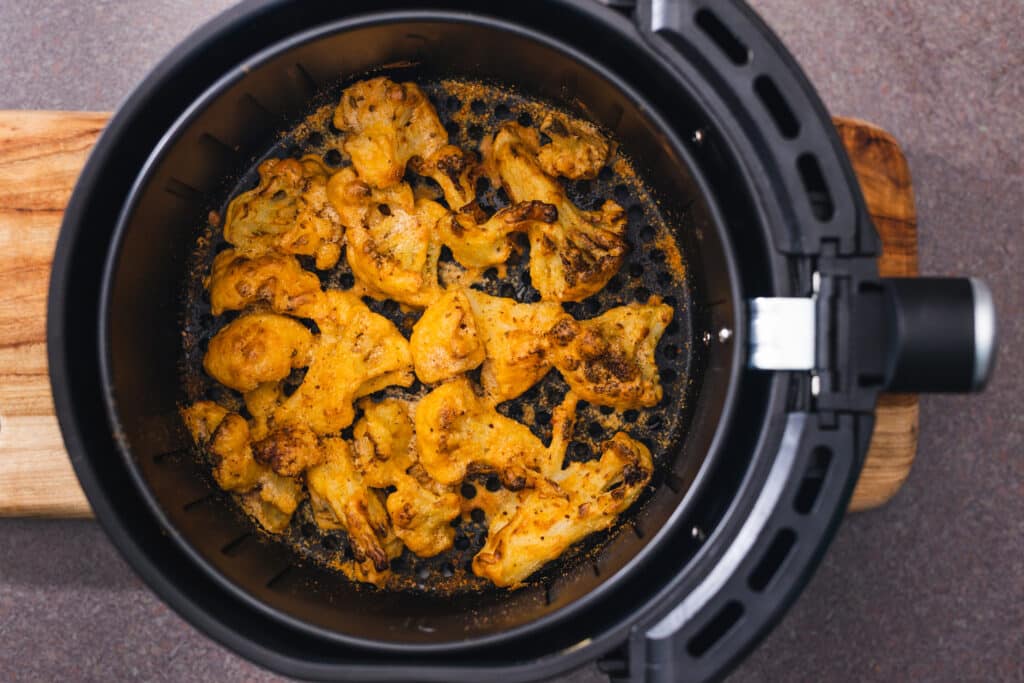 3. Brussels sprouts
Brussels sprouts are a tasty vegetable you can add to various meals. They are excellent for a quick lunch or dinner in addition to being a terrific side dish. Using an air fryer to cook Brussels sprouts is the finest and simplest method!
Besides the Brussels sprouts, just add salt, pepper, and a spray of oil. Use oils that have a high smoking point. I usually cook them at 350 degrees for 12 minutes. At half-time, it's best to shake the basket once so it won't get burned.
4. Fish fillets
In an air fryer, fish fillets cook to the perfect crisp and juicy perfection. They are ideal for offering at any dinner or gathering.
An air fryer is a great option if you're looking for a novel way to cook fish fillets. Food can be fried in the air without using any oil or grease. The truth is, the air fryer barely consumes any fat at all. You need to set the knob to the highest temperature and put your meal inside the basket.
The liquid from the food evaporates into the air around it as the temperature rises, giving the dish a crispy surface while preserving a moist and soft center.
If you want to be a real pro then use an air fryer grill and give a grill finish to your fish.
5. Roasted bananas
You've probably never tried bananas roasted in an air fryer, but you've probably had them roasted in an oven. In just a few simple steps, you can have a delicious snack any day of the week. Air fry the bananas for 5 minutes on each side. To make it even better, stir in some vanilla extract.
Conclusion
These suggestions for recipes are only the beginning. In addition to the many previously mentioned healthy options, the air fryer allows you to prepare a wide variety of other foods. Using quality ingredients is essential!
Thomas Seres is an air fryer expert and enthusiast with over 2 years of experience. Cooking has been his passion since he was 18 and he looks for healthier and more efficient ways to prepare meals. He believes an air fryer is the best kitchen appliance for achieving these goals and is excited to share his knowledge and recipes with others. You can read more about his experience with air fryers at Fryer Consumer.