We updated the look of our Meal Planner on the mobile app! This update creates the framework for new features coming in 2023, like drag-and-drop planning, bulk editing planned recipes, and nutritional data.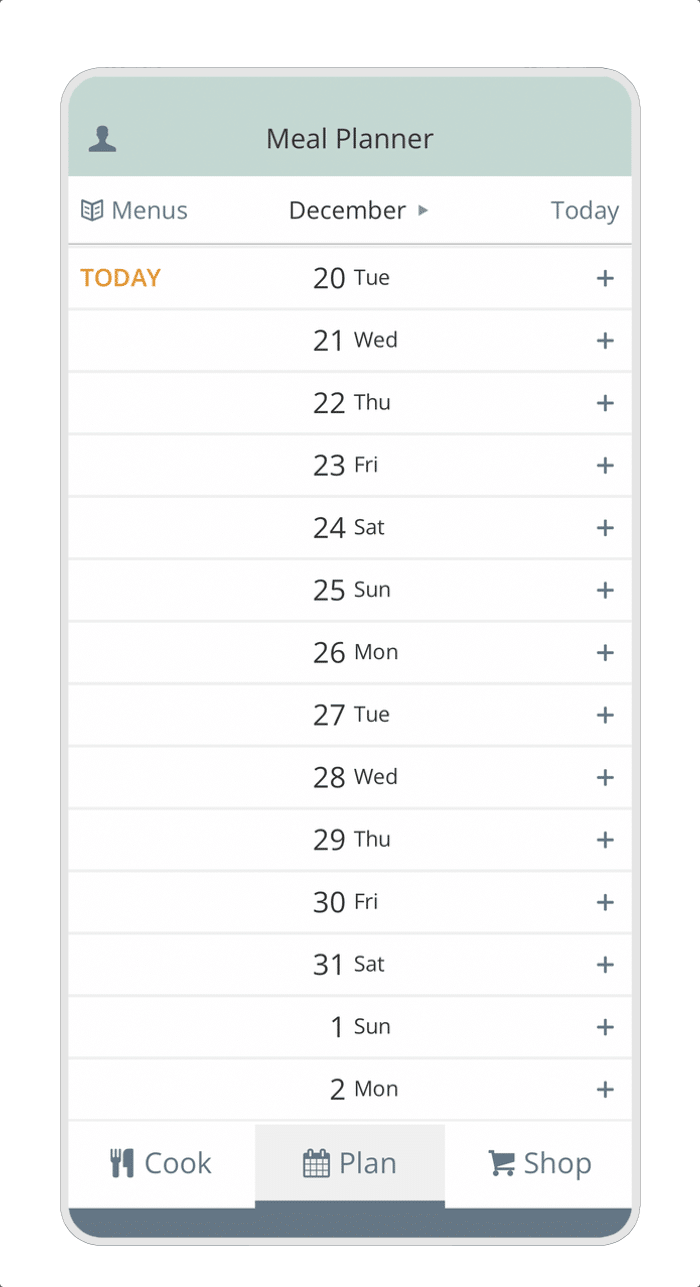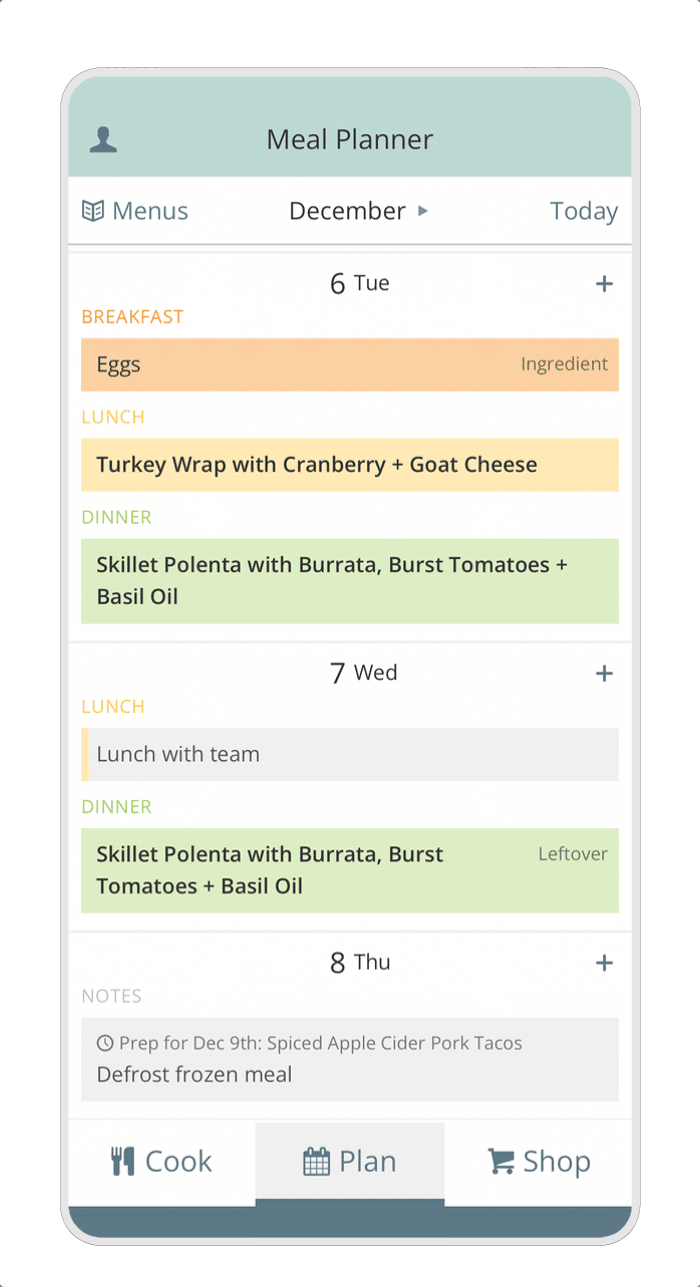 The Updates:
We updated the interface so it more closely matches our desktop meal planner.
We added full color to the events so they are easier to see and tell apart.
We added a plus sign to the date, so it's clear how to add additional events to each day.
Recipes are bolded to distinguish them from other events on the calendar.
Ingredients are clearly marked as an "ingredient".
Ever since we launched our mobile app in 2018, the goal has been to create a seamless meal-planning experience across all devices. That goal is still a work in progress and this Planner update moves us toward a mobile experience that matches our website. 
This update is being rolled out over the next few days, so if you don't see the option to upgrade your Plan to Eat app yet, it will be available soon!
If you have any questions contact our support team.