It's easy to see how food affects our physical health, but sometimes our mental health goes unnoticed. 
Food promotes our mental health through community and connection. Humans are wired for social interaction, however, we often fail to prioritize meals with other people, whether it's our family or friends. Life gets busy, other obligations get in the way, and over time, we reach out to our community less and less. 
As social creatures, we get purpose and fulfillment from good conversation and spending time with people we care about. We believe food can bring that connection back into our lives. There is value in building relationships and community, such as fostering a sense of belonging and self-worth. If you have children, family dinners can contribute to better grades in school and lower rates of depression. 
Maybe you had a crazy day and everything seems to be flying off the rails, but that doesn't mean you have to cancel your dinner plans with friends, or avoid sitting around the dinner table with your partner and kids.
No matter how full your schedule, there's always room to be intentional and slow down. 
Remember a time when you gathered around a table for good food and conversation. Above the din of utensils clanking on plates were stories and laughter. Even if you don't remember what made you laugh, there's a good chance the memory still makes you smile. 
We all need to eat, so why not use that time to foster your relationships?
You won't regret the time spent around a table with the people you love.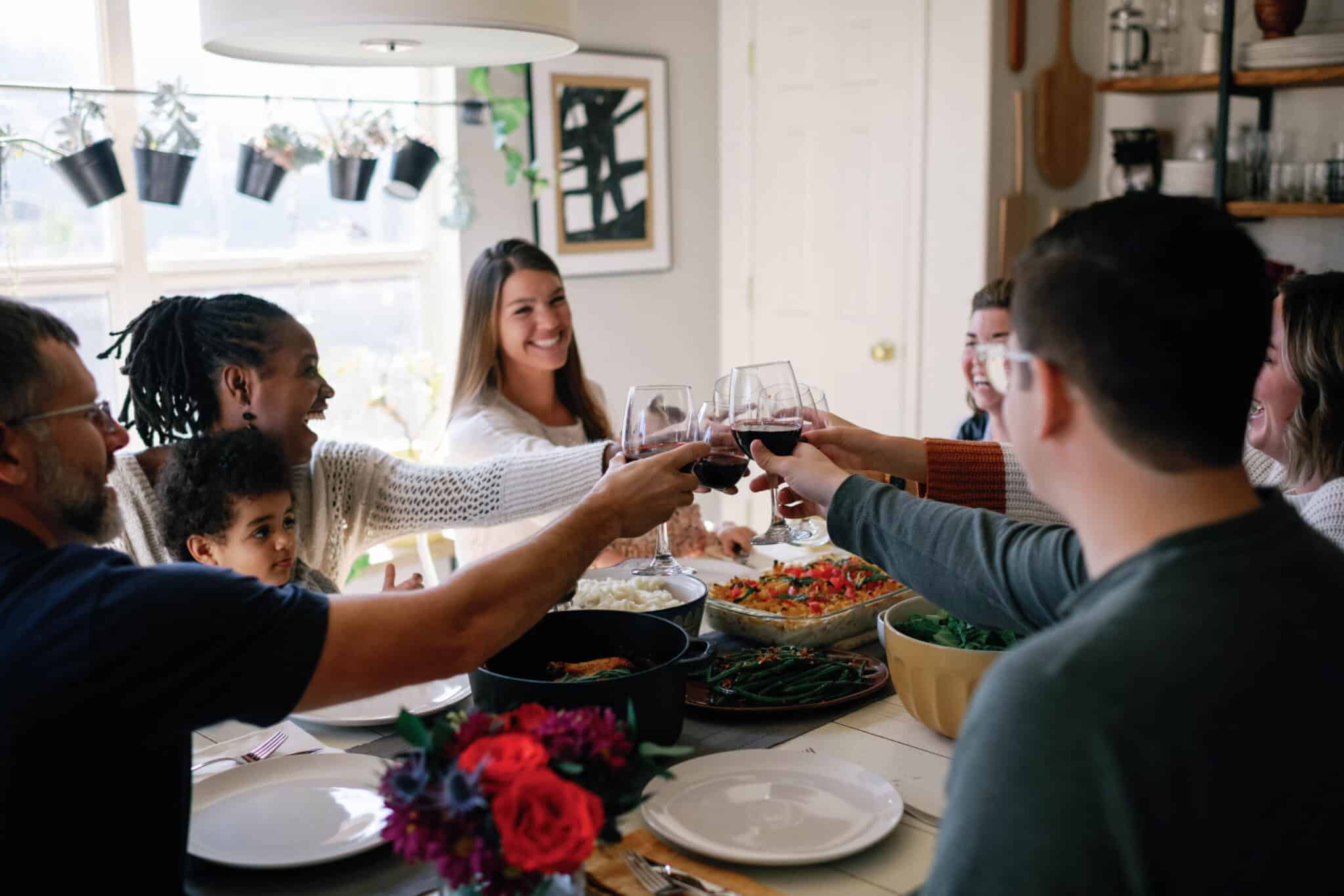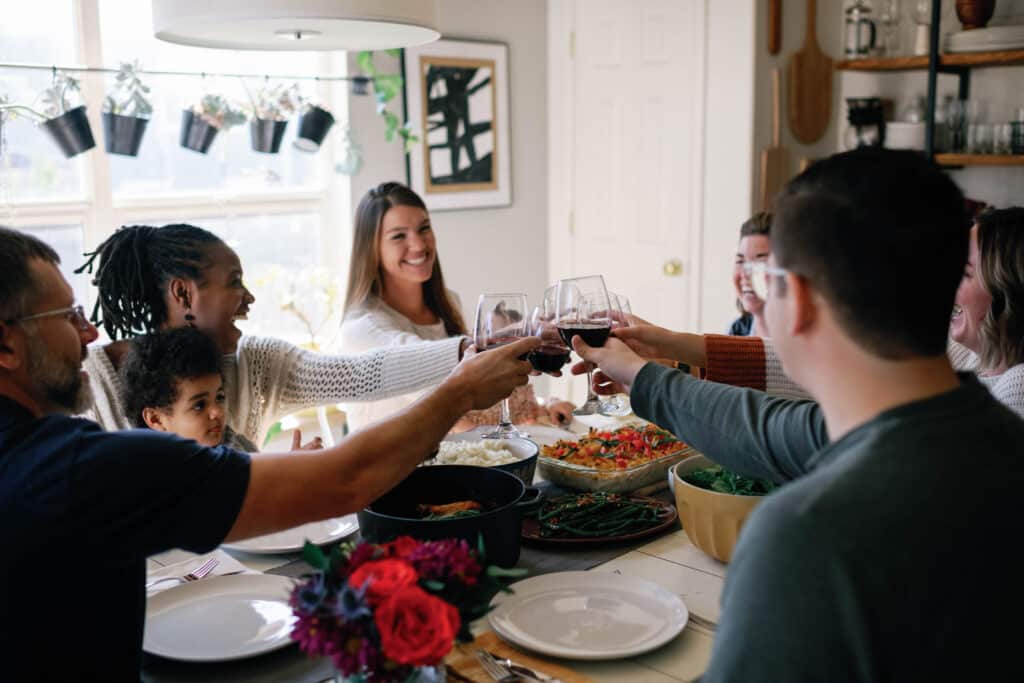 More ways to connect with your community: 
Prepare and eat a meal together

Play a board game 

Play a recreational sport 

Go out to eat for dinner or brunch

Send a note to someone you haven't seen a while

Call a friend (voice calls create more connection than a text message)

Schedule a creative activity such as a painting or pottery class

Go on a group walk or hike

Start a book club with your family or friends