If you know other Plan to Eat subscribers, you can share recipes and saved Menus with them! Here's a guide to show you how.
Invite other subscribers to be friends:
From the Friends tab, you can invite other subscribers to share recipes with you. Click the "Add Friends" button and enter their username or email address into the field. They will receive an email confirmation for the friend request. Once they've accepted, you'll see their username as an option in your Friends tab.
Friends in the app:
You can access the Friends section from the Cook tab. Simply tap on the My Recipes header and you'll see Friends as an option in the menu.
Then you can select a Friend's username to view their recipes. Or tap the "Add Friends" button to send a friend request.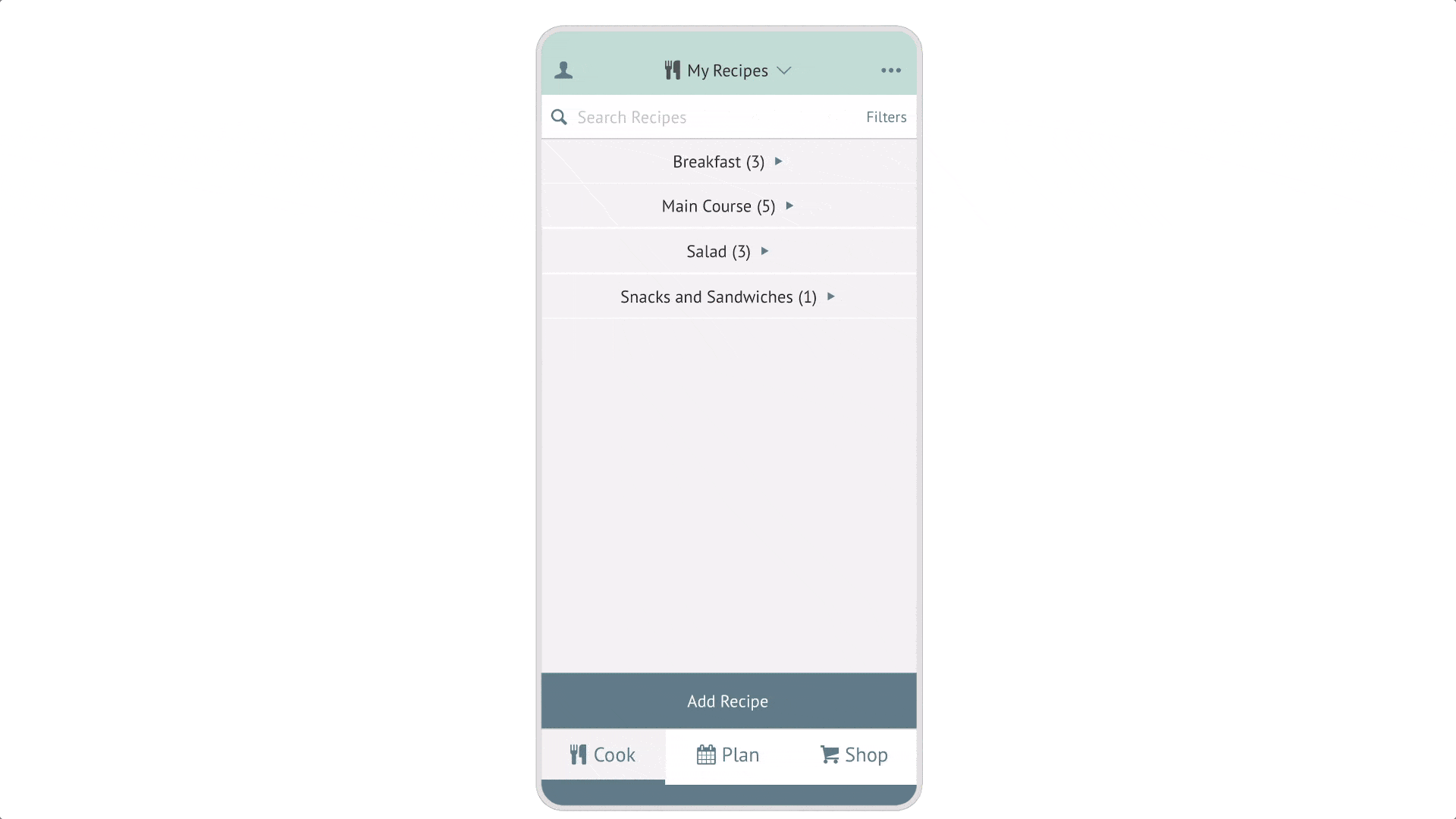 Who can I be friends with?
You can become friends with any other subscriber in Plan to Eat, as long as they accept the Friend request. By default, all Plan to Eat accounts and recipes are not shared with anyone, unless you connect as Friends. 
Accessing friends recipes and Menus:
As Friends in Plan to Eat, you will be able to share your non-private recipes and saved Menus. Sharing is only friend-to-friend; you cannot see a Friend's recipes they have saved from another Friend's account (a friend of a friend).
Adding friends recipes to my Recipe Book:
Once you are viewing your friend's recipes, you can save them to your website Recipe Book:
Click on the heart icon at the bottom right of the recipe card.

To remove saved recipes, click the heart icon again. 
On the app:
Tap the 3-dot menu on a recipe card.

Toggle "Save to My Recipes" on.

To remove a saved recipe, simply untoggle this option.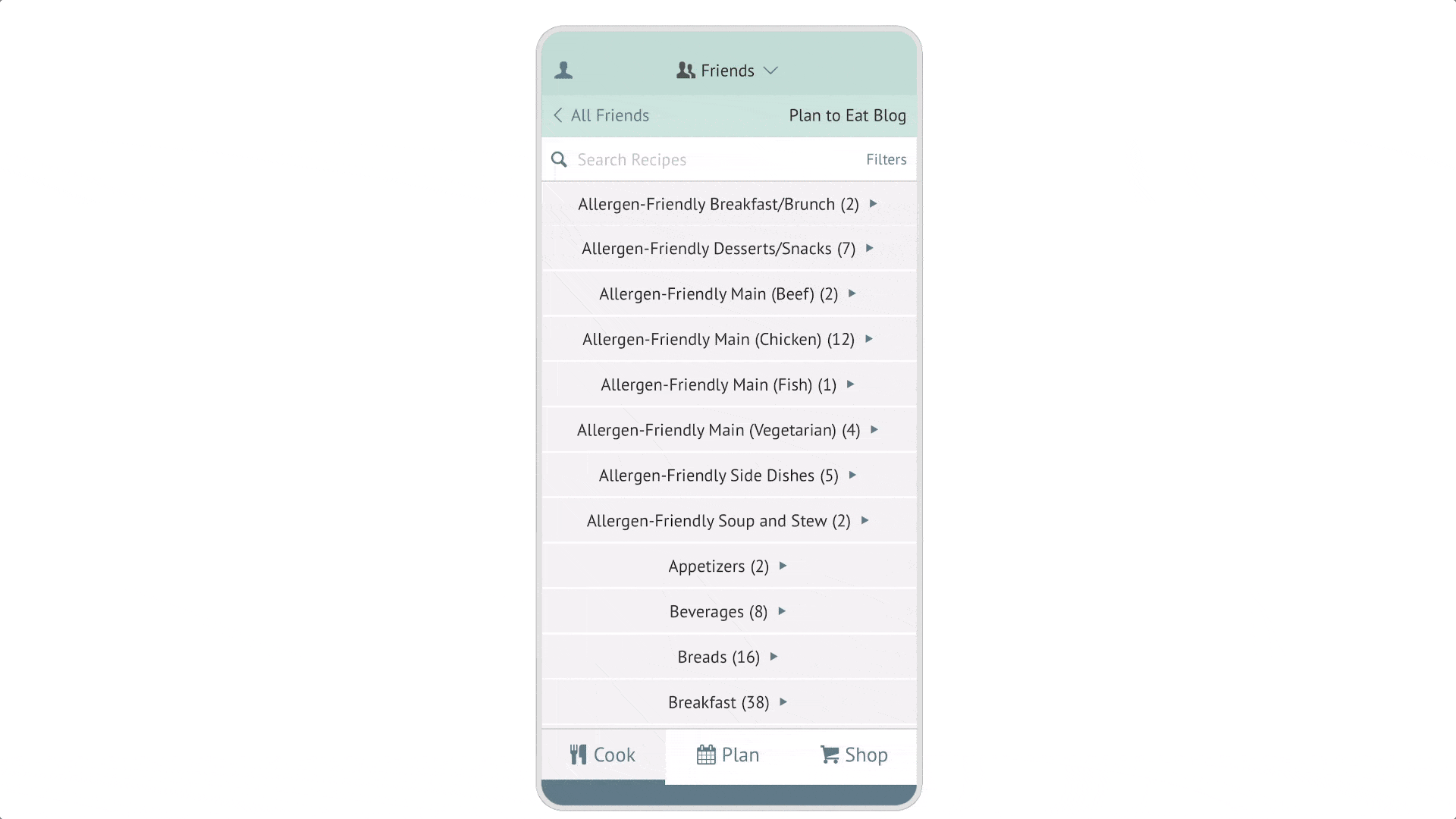 Adding Friend's Menus to my meal planner:
To access your Friend's Menus:
Click on the Menus button in the Planner.

Use the "Friends Menus" pulldown to select a Friend.

Click on a Menu to preview it before adding it to your planner.

Use the handle icon to drag the Menu to the preferred dates on your calendar.
Recipes in a friend's Menu will only be listed in your Planner for that one entry, and not saved to your Recipe Book.
If you'd like to Save those recipes and that Menu, you can use the Edit Plan feature to save the Menu and those recipes will be saved to your Recipe Book.
Sharing recipes with non-subscribers:
You can share individual recipes with others who do not subscribe to Plan to Eat via text or email.
If you have questions about this feature, or any others, please email us at
[email protected]