Typically, the holiday season brings all manner of events into our schedules, including festive parties and cookie exchanges. We understand your holiday plans might be different this year and you may not have delicious and festive events to attend. In trying to keep the holiday spirit alive, we wanted to give you the opportunity to get some new cookie recipes to make for your friends and family!  
If you're unfamiliar, a cookie exchange is an event where all invitees bring a batch of homemade cookies. Each person also brings copies of their cookie recipe to share. Then everyone exchanges cookies and recipes, so you leave with a plate of various treats and recipes to re-create them yourself!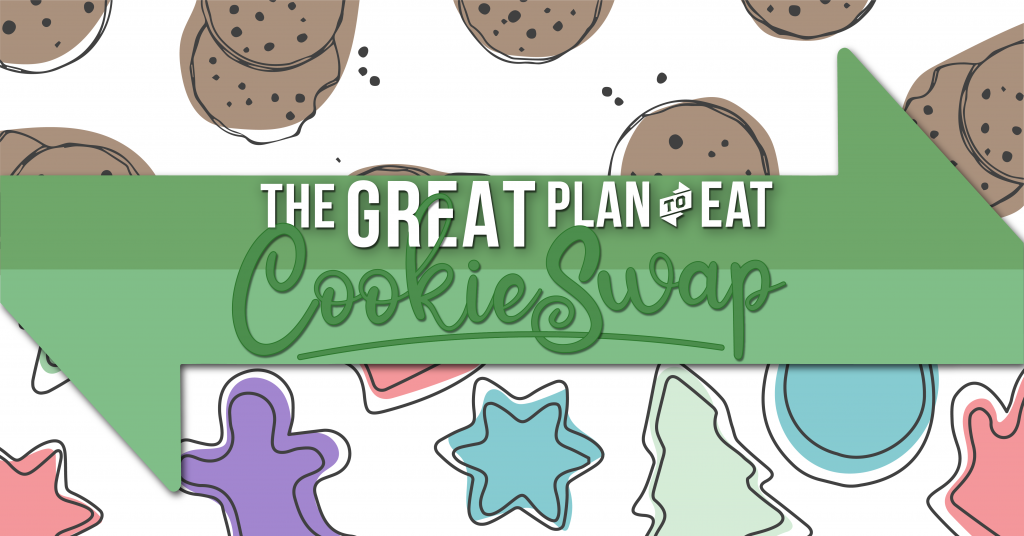 Introducing: The Great Plan to Eat Cookie Swap!
We are creating a virtual cookie swap and need your favorite, original cookie recipes to compile in a Plan to Eat account to then be shared with other Plan to Eaters! We are looking for at least 25 homemade cookie recipes to make this virtual event happen, but the more the merrier!
Cookie Swap Rules:
We are accepting cookie recipes from now until December 11th, 2020 at

[email protected]

. Any recipes sent to us after that date will not be added to the shared account. 

The recipes must be your personal, original recipes or family recipes. For copyright purposes, we cannot accept recipes you clipped from around the web. 

Send an original recipe photo with the recipe information. This must be a non-copyrighted image for us to use with the recipe. If you do not have an image to send with your recipe, we will use a generic Cookie Swap image in its place.

If your recipe is already in your Plan to Eat account, please send us the link, so we can copy the recipe details quickly.
Please email your original recipe + image to [email protected].
The Cookie Swap account will be available to all Plan to Eat subscribers starting December 14th! We will send an announcement email with instructions on how to access the account and its recipes.
Update: Learn how to access the Cookie Account.