We get a lot of questions about how our shopping list works. The Shopping List in Plan to Eat is unique because it creates a list of items based on a date range of planned recipes. A key feature of Plan to Eat is that you create a custom meal plan and the program will generate a shopping list for you!
Once you add recipes to your meal planning calendar, the program converts those recipes into a shopping list for you to take with you to the store (or send to grocery delivery), so you're always buying what you need. 
Here are answers to some of your frequently asked questions about the shopping list:
Will Plan to Eat make my grocery list for me?
Yes! Once you've added recipes and ingredients to your planning calendar, the program automatically generates a shopping list. You can choose a date range for your shopping list that corresponds with the dates of your planning calendar. Then you can shop for what you need and never forget anything!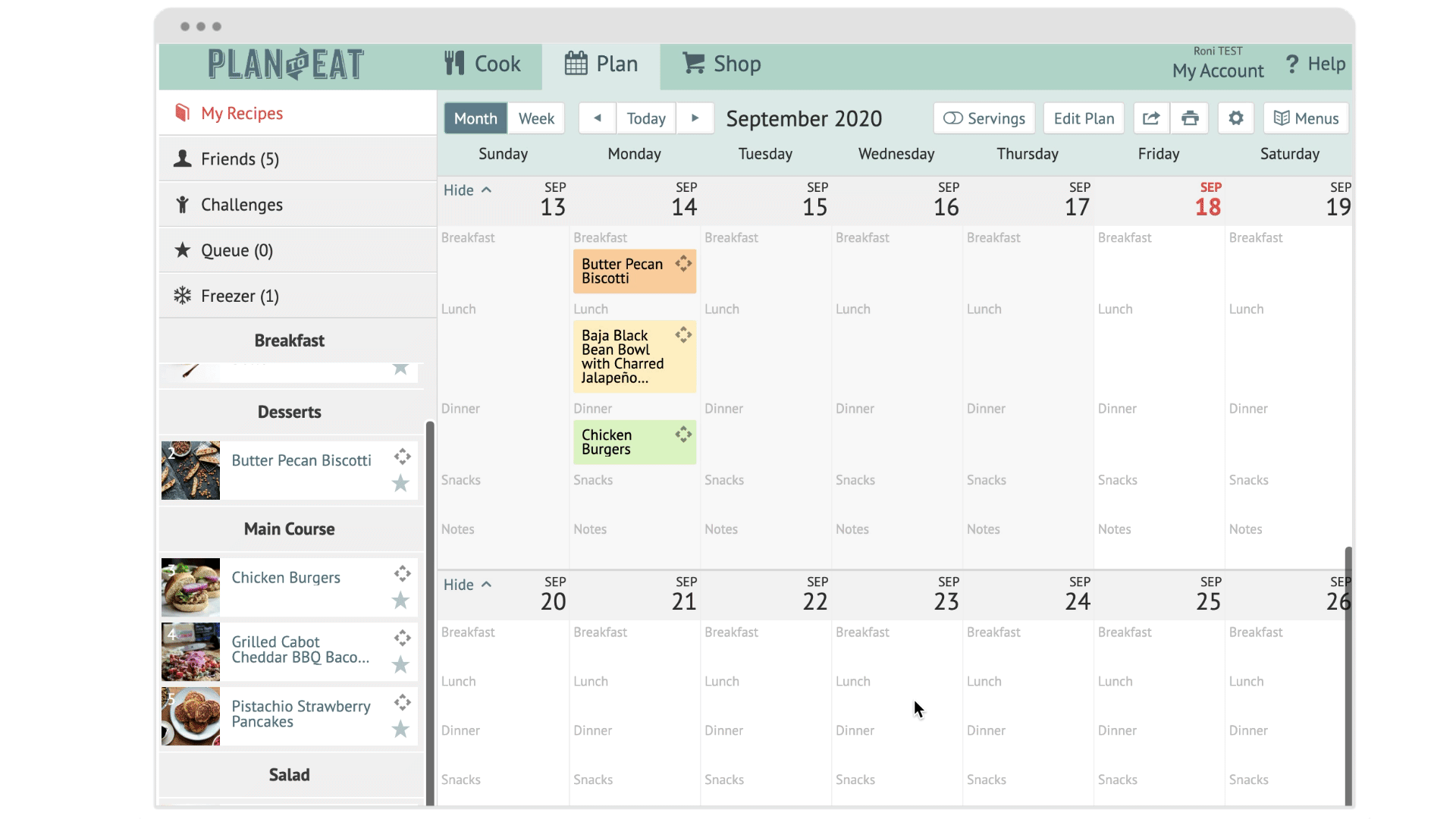 Will Plan to Eat allow me to make my own grocery list?
Yes! If you would like to make a shopping list without items from planned recipes, simply select a date range that does not have any planned recipes associated with it. 
The shopping list has multiple options for creating your own list. First, you can simply use the "Add Item" button and manually add new items to your list. You can specify units, quantities, categories, and store when you add these items. 
Next, we have the Staples list, which is a list of frequently purchased items that won't show up in recipes, like paper towels, bananas, or dish soap. You can add anything you'd like to your Staples list and then quickly transfer those items to your shopping list in bulk!
Where do I start making a grocery list?
In Plan to Eat, you can start making your grocery list by planning recipes, of your choice, on your meal planning calendar. Or you can navigate to the Shop tab and add items manually!
Does Plan to Eat convert recipes to a shopping list?
Yes! When you add recipes to your planner, the shopping list will automatically convert those recipe ingredients into a list of items.
Will my grocery list items automatically merge?
Items in Plan to Eat will automatically merge when both the title and unit type match. If you have similar items on your list that aren't merging, you can use the pencil icon to edit one of them to manually merge with the other. 
For example: "Avocados 3 large " will not merge with "Avocado slices" because both the name and units are not matching. You can edit "Avocado slices" to "Avocados 1 large " and the items will merge into "Avocados 4 large ".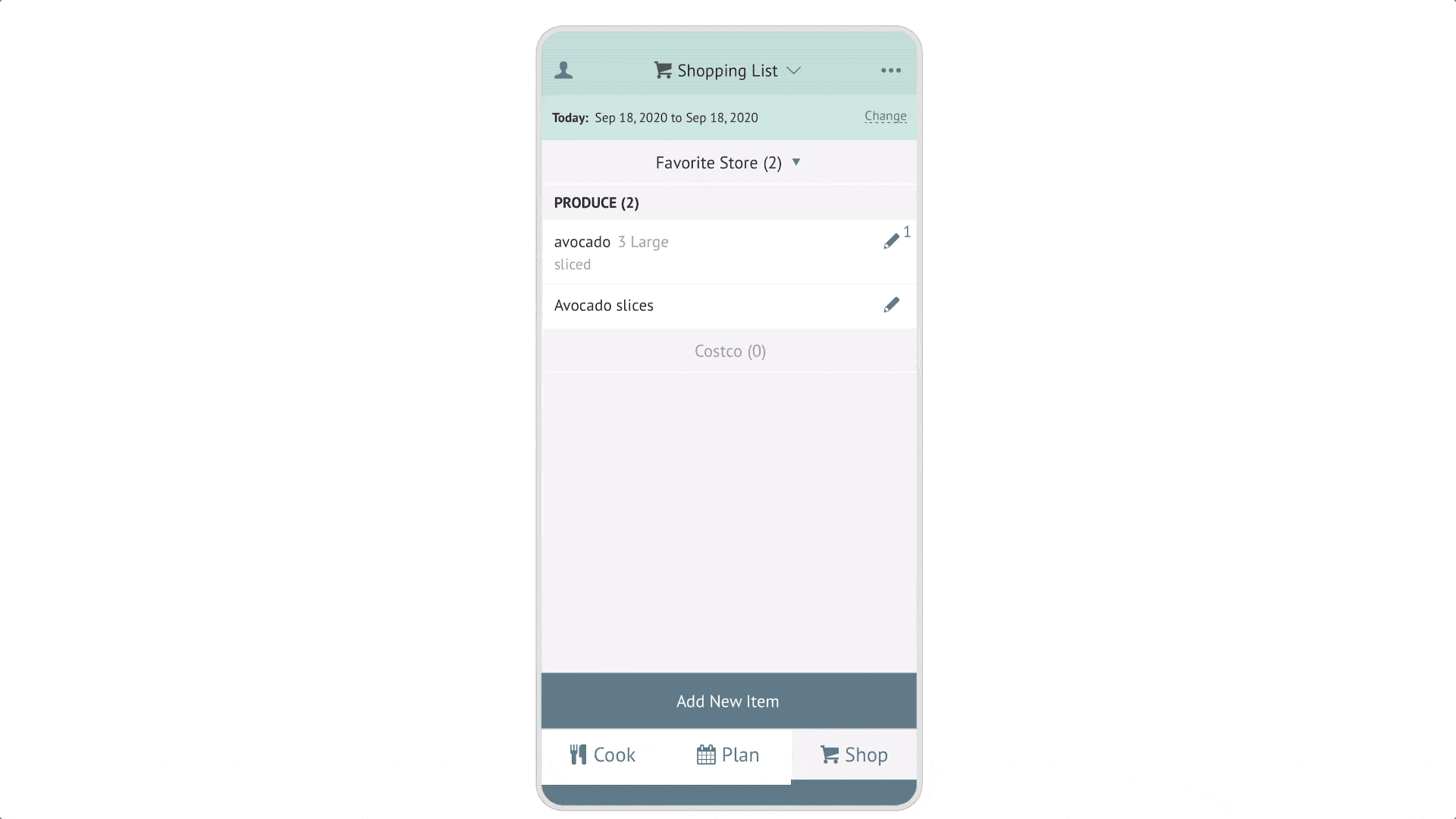 Do you have additional questions about the Plan to Eat Shopping List? 
Reach out to our support team at [email protected]