We launched multiple updates last week but did not communicate the changes in a timely manner. We know the changes were a surprise to many of you and we want to take a moment to apologize for that. In the future, we will be more clear when a change is made and we have put a plan in place to do this.  Thank you for being such amazing customers!
Bulk Editing Recipes: 

Our most popularly requested feature is now live on the Plan to Eat Website!  

Bulk Editing allows you to select multiple recipes and make changes to the entire selected group all at once! Currently, you can bulk edit:
Course
Cuisine
Main Ingredient
Tags 
(Additional bulk changes like Time, Rating and Private are all coming at a later date.)
Here's how it works:
To get started, open your recipe book at www.plantoeat.com/recipes. On the My Recipes page, you can now use the bulk editing options from the Grid View or Table View. If you are using the Table View you can start selecting recipes you want to edit and the actions menu will appear at the top of your screen. If you are using the Grid view, you'll need to click the Select button to enable the recipes selection mode. Once you have selected recipes you want to update, click on Course, Cuisine, Main Ingredient, or Tags to begin making bulk changes to the recipes you selected.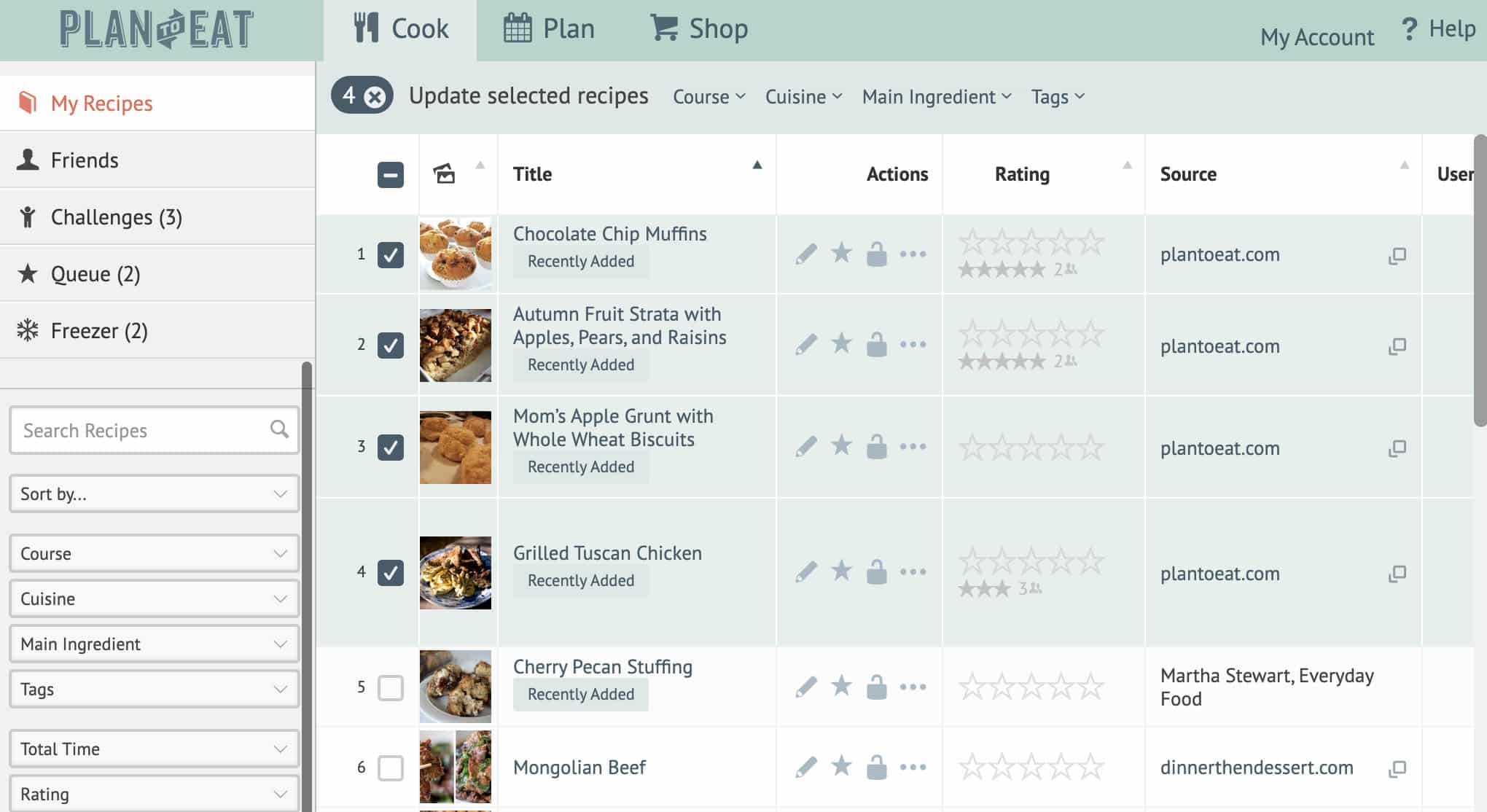 This help article will share exactly how to start bulk editing your own Recipe Book. We cannot wait for you to try it out. 
Improved recipe category management for courses, cuisines, main ingredients and tags.
We also improved category selection for individual recipes by adding the ability to select recipe categories in the existing manage category modal. This change allows you to select multiple tags for your recipe at one time, instead of having to select/add one tag at a time. 
When the manage category modal opens, you can quickly search for recipe categories by typing any part of the category name. Then use the check boxes to select a category and click Save Changes when you are done.
You can also rename and delete your existing categories, or create a new category, all in the same modal.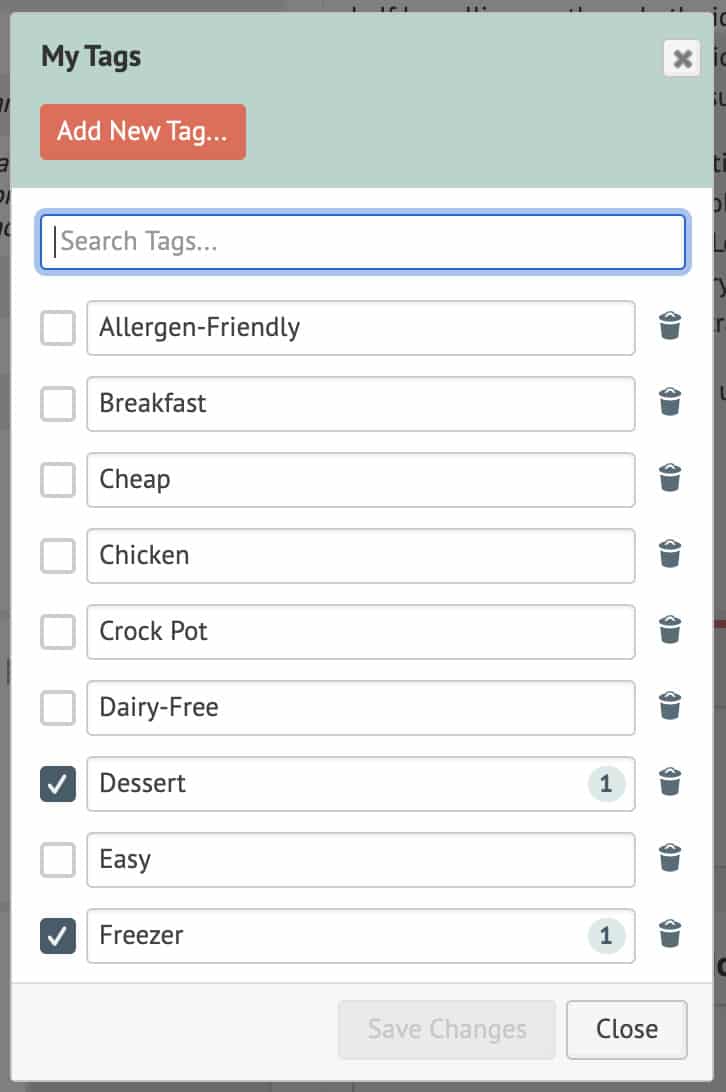 These changes also apply to the Recipe Clipper bookmarklet, so you can easily select and manage your recipes categories inside the recipe clipper window! As always, make sure to save the draft recipe you just imported before closing the recipe clipper window!
The Shopping List also received a few updates to streamline the way selecting items appears across Plan to Eat. You'll notice that a more minimalistic action menu appears at the top of the Shopping List when you select items, very similar to when you select recipes. 
Oh, and by the way… you may also notice that when you select shopping list items, you can now select a new Grocery Delivery option! We are currently testing this feature, so please try it out and let us know what you think!
Leftovers
We launched a Leftovers feature in the app several months ago and we are excited to now have a Leftovers feature on the desktop site! 
You no longer need to use a workaround to plan your leftovers! Simply click on a planned recipe to access the "plan as leftover" button. This will automatically duplicate the recipe with 0 servings (so additional ingredients are not added to your Shopping List) and you can drag that leftover recipe to the date when you plan to eat the meal a second time.
We're very excited to launch these frequently requested features! We hope they make your meal planning even more efficient!