Week One: Cook, Plan, Shop
This Saturday is our first Live Q&A at 11am MT! More info on how to join at the bottom of this post.
In Lesson One, you got an overview of Plan to Eat and learned how to add recipes to your account. Hopefully, you've taken a bit of time to add some recipes to your Recipe Book, so you can start creating meal plans and shopping lists!
Today, we are showing you the basics of how to meal plan!
Meal planning is a simple concept:
Plan out your recipes for the week ahead and then go grocery shopping once for all those meals. You can certainly choose a longer time frame to plan for, but for simplicity's sake, we're going to stick with a week as our starting point.
If you are new to meal planning, or struggle with consistency, we recommend starting small! Start with planning only a few dinners per week and build from there. You'll quickly see the benefits of meal planning and want to do it more!
To get started meal planning, you want to compile a list of recipes, add them to your calendar on the days you'd like to prepare and eat them. Then create a shopping list for all the ingredients you need for the week.
If you've used this process before, you probably experienced it being time consuming. Searching through a stack of cookbooks or bookmarked recipes and then handwriting a comprehensive shopping list is no small feat. Plan to Eat takes these aspects of traditional meal planning and simplifies them into a digital meal planning format. 
Watch this video for 5 simple steps to create your meal plans: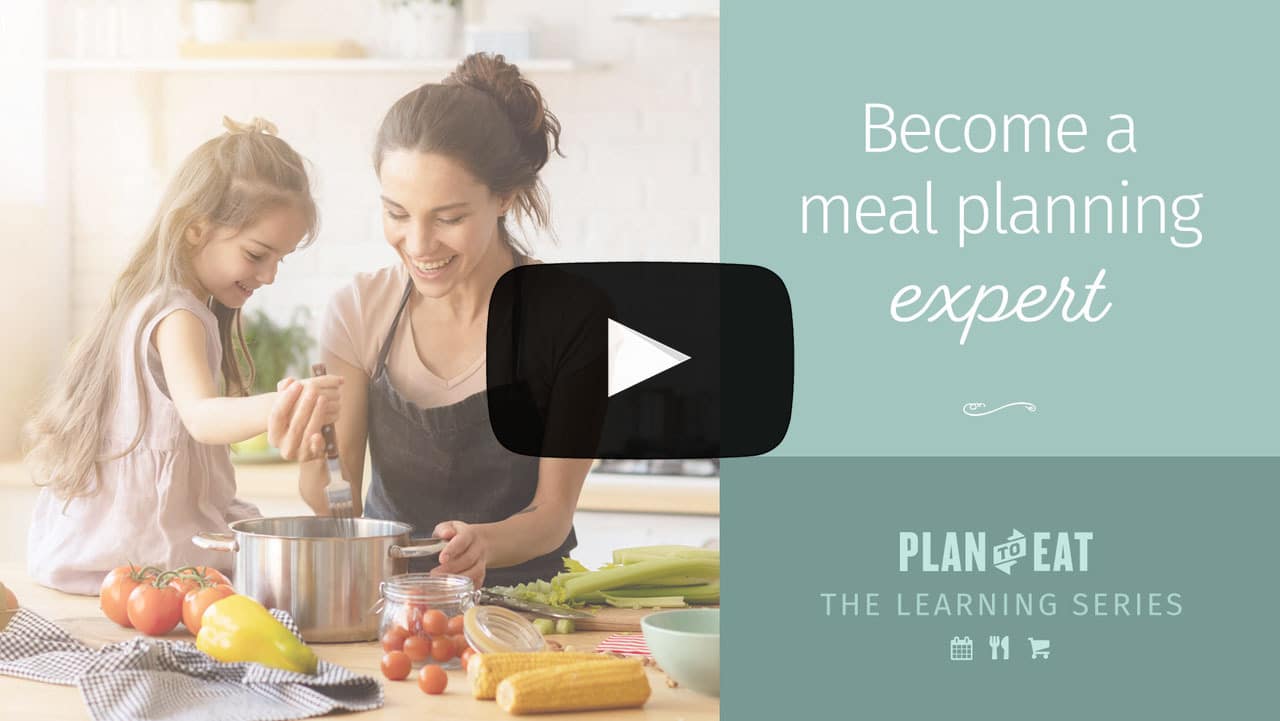 Join Riley and Roni this Saturday, March 12th at 11am MT for our first live Q&A! Get your questions answered in real time and one lucky participant will win some Plan to Eat swag!
Be sure you have Zoom downloaded, so you can join us!
We will email a reminder Saturday morning with the Zoom link to join.