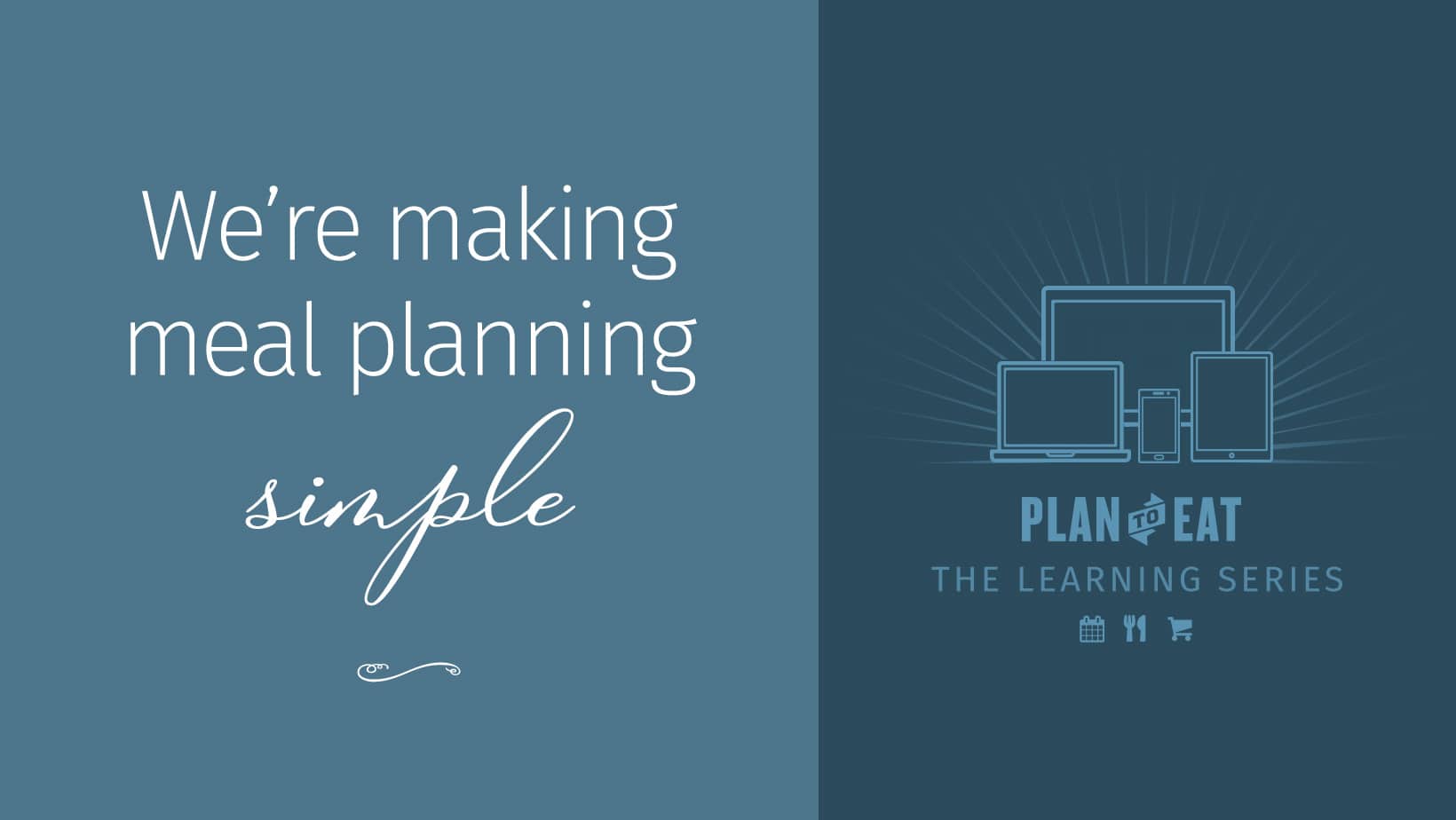 If you're new to meal planning, new to Plan to Eat, or just want to level up your meal plans, join us for 5 weeks of meal planning lessons. The Learning Series is a FREE guided introduction to meal planning with Plan to Eat. 
We know meal planning is a time and money saver, but figuring out where to start can be tricky! The Learning Series is here to help you understand how to get started with meal planning and how Plan to Eat can help.
The series is available to everyone, current subscribers or trialing customers. 
The Learning Series offers:
Exclusive getting-started videos that walk you through features.
Twice weekly emails filled with custom content – sent right to your inbox!
Live Q&As with meal planning experts (that's us)!
A private portal to access all the Learning Series lessons. 
Giveaways, including gift cards to our swag store, handmade mugs, and more!
The Learning Series starts on January 2nd, 2023 so sign up today!
If you have friends or family who are interested in learning more about Plan to Eat, please share this email with them. This is the perfect opportunity to learn how to meal plan and new customers will get an extended free trial!