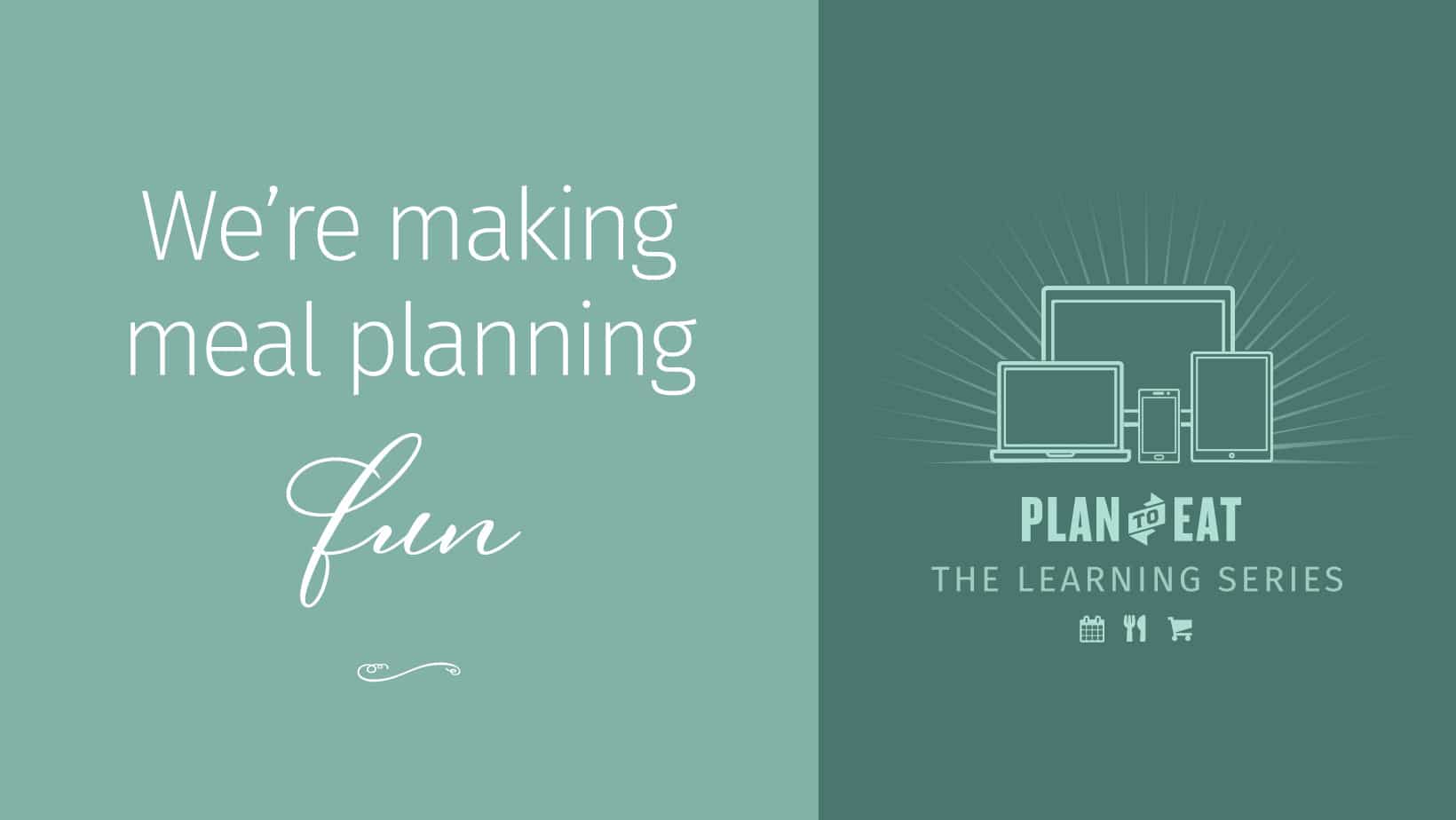 Level up your meal planning with The Learning Series! The Learning Series is your free guided introduction to meal planning with Plan to Eat. We will teach you the foundations of meal planning and at the end of this series, you will be on your way to becoming a meal planning expert!
We are teaching you how to use your recipes to make your own custom meal plans, and Plan to Eat will create your shopping list for you!
We don't offer guided instruction like this anywhere else! If you're interested in step-by-step instruction and live Q&A sessions, sign up for the Learning Series below.
In January, you'll learn:
The five steps to creating a meal plan.
The three essential components of Plan to Eat.
The fastest way to add recipes to your account.
Tools for creating custom meal plans that fit your family's needs.
How the program automatically generates your shopping list for you!
The best features on both the app and website.
If you have friends or family who are interested in learning more about meal planning, please share this email with them! This is the perfect opportunity for anyone to learn how to meal plan!