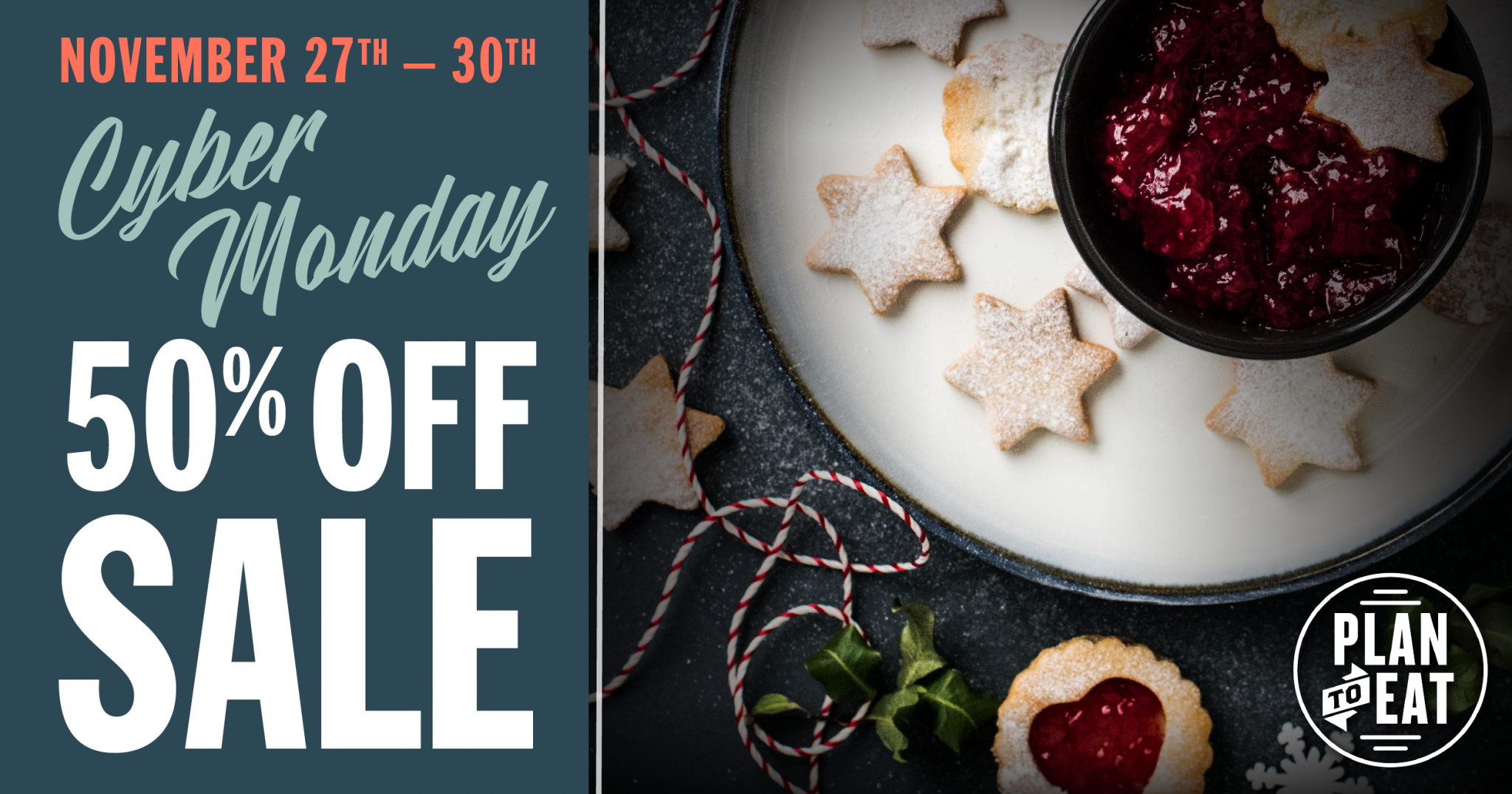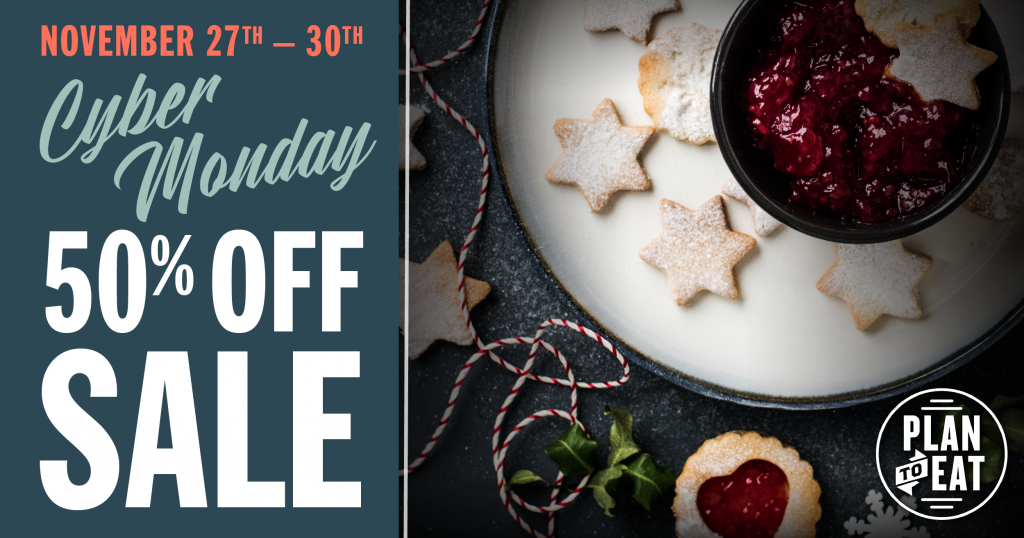 This is it! Our only sale of the year ends tonight.
New to Plan to Eat?
Welcome! Simply start your free trial, try it out, and if you like it you can purchase at any point during this 4 day sale.
Gift subscriptions
Purchase as many gift subscriptions at the sale price as you would like and send them when you are ready — the recipient's subscription will not begin until they redeem it… like at Christmas (hint, hint).

Black Friday Sale FAQ's:
Can I keep my free 30 days if I sign up for a trial today and purchase a year subscription?
All yearly subscriptions start at the end of your free trial, even if you purchase your subscription on the first day of your trial. You are charged for your purchase when you submit payment.
I already have a subscription. Can I take advantage of the sale?
Yes. From your account page you will be able to extend your current subscription, adding one year to the end of your current subscription.
Can I take advantage of the sale if I use the app?
Yes. You can easily find the sale price from our subscription page online! Simply login with the same account information as the app. Even if you've already purchased a subscription, you can extend your account for an additional year at the sale price. 
Can I purchase gift subscriptions during the sale, but give them later?
Yes. You can purchase a gift subscription and select the option to send the welcome email to yourself instead of the recipient. When you want to send your friend their gift you can either (a) forward them the original welcome email you received, or (b) send them a new email with the redemption link found in the welcome email or on your account page below the Gift Subscriptions section.
Can I add another year to the end of an existing gift subscription that I have already purchased?
You sure can! Simply send your friend a new gift subscription and when they redeem it, the one year subscription will be added to their current subscription.
If I sign up for a free 30 day trial during the sale, can I receive the sale price at the end of my subscription?
No. The sale price is valid during the 4 days of the sale only.